Moving From Texas To New York: Benefit & Costs
Moving to New York from Texas any time soon? Whether it is a new employment opportunity in New York, or you are moving with your family, or you just want to make a great transition in your life and leave everything behind in Texas for New York? No matter the reason, it is a huge change to make and there are unlimited factors to consider, especially when making such a big move. In comparison, Austin and NYC have many similarities.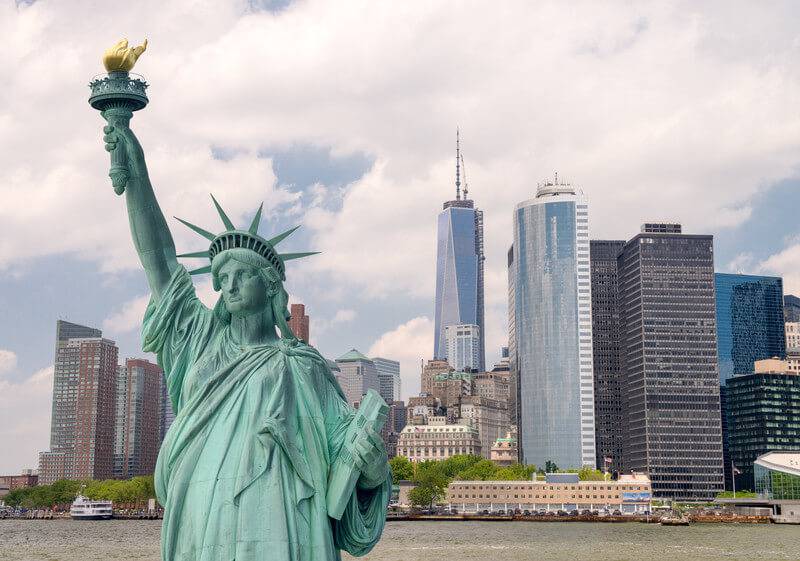 Moving to New York from Texas any time soon? Whether it is a new employment opportunity in New York, or you are moving with your family, or you just want to make a great transition in your life and leave everything behind in Texas for New York? No matter the reason, it is a huge change to make and there are unlimited factors to consider, especially when making such a big move. In comparison, Austin and NYC have many similarities.
They are both seen to be centers for arts, music, and culture, and the two have great food, which means there is much to see and do in both locations.
While they certainly share many similarities, there are few differences, too.
If you plan to move from Texas City to New York, find out what to expect from your move and determine how iMoving can assist you with your move.
1. A Different Change of Season
Unlike Texas that has warm weather almost all through the year, New York residents enjoy a different (and amazing) change of season. While there are perks for year-round warmth, there is also something that is somewhat wrong with decorating your Christmas tree in shorts.
New Yorkers get to embrace the change of season and the activities that associate each. The fall foliage radiates brilliant red, and orange and the apples are set for picking. Summers are hot and ideal for a day on the lake. Even though winters can be cold, something is amazing about the first snowfall that makes it worthwhile.
2. Attractive Scenery and Outdoor Activities
When the majority of people look into New York, they immediately imagine crowds of people and tall skyscrapers. However, outside of New York City, many of NY boats fascinating scenery filled with breathtaking mountains, world-class beaches, and beautiful rural towns.
Located north of NYC in the Catskill and Hudson regions, where tourists can enjoy the amazing mountain views or skiing. The Delaware River, found in the Catskills, is a nice location during the summer months and is an ideal location for camping, rafting, and canoeing.
Central New York has amazing bike trails, gorgeous waterfalls, and amazing bike trails in Taughannock Falls State Park. In the far west, you will find the popular Niagara Falls, which is the first state park in the country. The Eastern part of the state is where the beautiful Adirondack Mountains, which are famous vacation places offering huge campgrounds, great golfing, many walking and hiking trails, including quaint shops and restaurants.
3. Cost of Living
If Texas was found wanting in the points mentioned above, it will make up for it in this one. New York is costly, not compared with Texas, but with other parts of the country. Living in New York is a luxury known by everyone. However, there are still cheaper neighborhoods in New York City. On the contrary, Texas is only as beautiful on its way, at a much lower price. So, if you are planning to move from Texas to New York, be prepared to cause holes in your pockets.
Texas has affordable labor, affordable houses, and affordable gas, all of which come together to form the cheap cost of living.
To cap it all, Texas doesn't charge income tax which ranks it top 4 cheapest places to reside in the United States. Where Texas is on the top 5 list, New York sits at the 47th position which makes it one of the costliest places to live in.       
4. Employment Opportunities are Limitless in NY
Usually, moving to New York from Texas will ask that you get a new job. Regardless of the skills you possess, gaining new employment is not so easy. Especially if you are searching for one in a completely unfamiliar location where you probably don't have friends yet. New York is big and the opportunities are unlimited. If you are, for example, relocating to Brooklyn without a job, you won't face much of a problem.
From searching for a bartender post to chasing a corporate career, you can find everything. However, apart from some entry-level jobs, it is not so easy to get. On the contrary, Texas added more than 300,000 jobs within the past few years, which summed up to 12% of jobs added across the nation. The private job sector in New York increased by 113,000 in the same time frame, depending on the information given by the state Department of Labor.
Hence, there are more than double to get in Texas. When making a comparison of unemployment rates, Texas performs better with a 5.5% against New York's 6.9. This is only statistical data, if you are a capable individual, you will be able to secure employment. You will only need to be patient enough and get out there.  
5. It is easy to get around NYC
Unlike in Austin, if you reside or visit New York, you will possibly take public transportation to get around. There are many public transportation options, too. From the buses, ride-sharing programs, cabs, ferries, and subways, you surely can go to any location you want inside the city by hopping on public transit. And while the majority of New York residents are not vehicle owners, many make use of bicycles to commute and the city has a lot of bike paths and programs for residents to use.
If you do come with your car from Austin to New York City, know that you need to register it in the city to be eligible for parking exemptions.
6. The Economy is Great in Texas than in New York
Texas has the 2nd fastest growing economy in the entire 50 states. The gross domestic product of Texas growth has experienced over three times higher than New York. This is all a result of a big energy boom as well as population growth. From 2000 until 2010, Texas's population increased by over 20%. In all, the Texas mining industry is the largest of the entire states in the country, holding for over 40% of the country's mining output.
7. The Great Food Scene in New York
Whether you choose to eat in a 5-star restaurant located in Manhattan, eating locally-grown fruits and vegetables from a local farmer's market, or a pizza joint in Brooklyn, you will soon find out that food in New York is worth the praise. Texas residents may be proud of their barbecue and chili, but residents of New York know one or two things about pizza, hot dogs, cheesecake, and gnocchi.
Food lovers will enjoy living in New York since you can eat at a world-class restaurant or enjoy a meal local flare at a small eatery. Regardless of where you go in New York, you can always get amazing food.
8. The Excitement of NYC
Famous as the background for unlimited movies, TV shows, and books, New York City is one of the most iconic cities in the world. Thriving with energy and excitement, the Big Apple is also one of the highly unique and diverse cities in the universe.
Home to many iconic and historic landmarks, there is a lot of things to see and do across this great city. Famous for its amazing entertainment, great restaurants, excellent shopping, round-the-clock nightlife, and world-class attractions, there is usually more to explore in this great city.
9. If you are in Search of Safety, New York is the Location
Texas is the place where it is mostly mandatory to own a gun. This also means that it is not as safe as you'd expect it to be. Now, I will not talk about the need to or not have a gun; that is a personal decision everyone will have to come up with while not breaking the law. I will, however, discuss the statistics of the crime rates in Texas and New York since this is something you need to know when considering a move from Texas to New York.
The crime rate per 100,000 people in Texas is almost twice that of New York which is at 3770 against 2300. The Law Center to Prevent Gun Violence has provided an A-grade to New York for preventing gun violence. Within the same year, under similar criteria, Texas has been given an F. This is a huge enough sign as to the safety of New York compared to Texas.
10. Education is Good here
Whether this move is for you or your kids, education is a major factor in choosing whether to start moving to New York from Texas. The number of people who bagged their high school diploma is a huge 84.6%. Also, the number of public and private schools offered is great when compared to any other location in the United States.
The Empire State is where you will also find two highly powerful, Ivy League schools (Cornell and Columbia). Only this has been a major reason for many people relocating to New York from all over the country (and the world at large). In comparison, Texas is not on the same level as NY as regards education. Not that Texas doesn't have schools; it is not just as concentrated as it is in New York.
11. New York Health has Good Record
New York wins this aspect. The state has been consistently ranked the 3rd lowest obesity state in the United States, as reported by the American Public Health Association. However, while Texas ranked 32nd, New York is ranked by the same association as the 15th overall health state out of the 50 states in the country. The number of people that have health insurance is on the higher side too. In general, New York has been faring well in this field not against Texas, but also the rest of the nation.
Most Common Cities and Neighborhoods to Reside in New York
New York City: NYC is the largest metro area in the United States and its population is 21 million people. It has five boroughs: Queens, Staten Island, Manhattan, Brooklyn, and the Bronx. The Big Apple is one of the famous places for tourists, hopeful artists, and business people. People are attracted to the fast-paced way of life, diversity, great energy, and varieties of things to do in the city. There is no place similar to NYC in the world and its unique personality makes it a perfect place to reside for many. With that, the cost of living will be expensive in New York City.
Manhattan is the costliest place to reside in the country. Even though Texas residents will be in for a huge surprise at the high prices for groceries and rent in New York City, they might just discover that the city's amazing attractions, exciting energy, and world-famous landmarks are worth the huge price tag.
Buffalo: This city is located on Lake Erie and is home to the fastest-growing waterfront, one of the most advanced medical areas in the country, and an appreciating number of new businesses. This has resulted in recent thrive in the city's economy and has assisted with job opportunities and employment in the city. Unlike the reputation of New York City, Buffalo is popular for providing more of a neighborly vibe to it. Buffalo is a city where locals gather in restaurants or pubs and support their favorite sports teams. It also experiences less road congestion and traffic than New York City, making it a highly manageable city for transportation.
Rochester: Although Rochester is the 3rd largest city in New York; it boasts a closed community feels. Even with its size, Rochester has a small-town vibe and is a type of location where you may start a conversation with a stranger at the store. Similar to the southern hospitality you are accustomed to within Texas; residents of Rochester tend to be accommodating and welcoming. Its economy is growing and it is the best place to find a job in New York. Also, great salaries and reasonable real estate prices make Rochester a perfect location to reside.
Moving from Texas to New York: The cost
A cross-country move can be costly and that is why you importantly need to select a professional NYC moving company that is trustworthy and affordable. iMoving knows how fast these moving costs can increase and that is why we work to give customers great services at affordable prices.
The median cost to relocate from Texas to New York with our movers is around $3,442.36/ surely or lesser. There are lots of factors that will dictate the exact cost like the actual distance of the move and the number of belongings being moved. 
For a move that requires Texas to NYC, using our local moving companies will ensure an affordable move.
If it is within New York, our reputable network of New York movers is the right option for you.