Total of
1
movers in
Greenwich
Compare Offers
What are You moving?
How does it work?
| | | | | | | |
| --- | --- | --- | --- | --- | --- | --- |
| Create Inventory | | Compare Offers | | Book Your Mover | | Bon Voyage |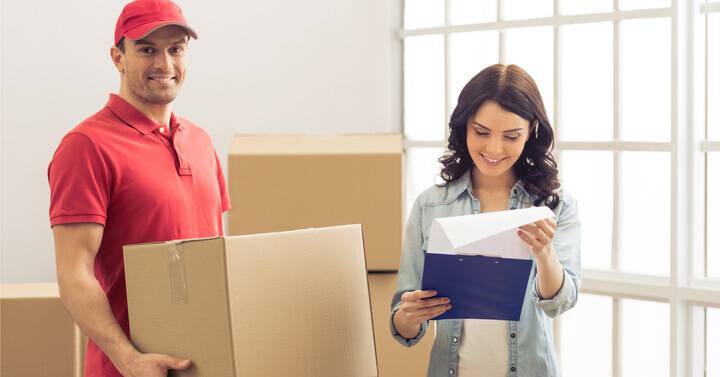 Greenwich Movers
Thinking about your next move to that new home you've finally saved enough money for, but concerned about how you'll do it? More and more people are trusting Greenwich movers to take care of every aspect of their moving process – but how do you know which options you can choose from and which moving company you should trust?
That's what our team at iMoving has worked to provide. iMoving is a moving facilitator – we work to connect moving companies with customers while taking care of every part of the moving process for both sides. We take care of providing you with quotes and ensuring that everything goes the way that you planned it. We also only partner with Greenwich moving companies that we've researched and background checked, so you know you're getting the best options.
How does it work? First, you come onto iMoving.com and give us some info – where you're headed, where you currently reside, and how large your home is. Then, we'll give you a number of quotes (there are options available for you to access more quotes, too) that you can explore and consider. Then, when you decide on which local or long-distance Greenwich moving company is best for you, you schedule it through our site.
We work hard to make getting quotes and scheduling your move as simple as possible so that you can get things going and take care of other aspects of your move more quickly. That's why more people trust iMoving to help them find moving companies in Greenwich.
Moving Services in Greenwich, CT
Local Moving: Need help with a move to a new home in your current city or state? Local movers are able to do jobs quickly and they can take care of everything within a few hours of their arrival at your current home.
Long Distance Moving: Heading further away? Then you'll want to consider one of iMoving's long-distance moving partners. These moving companies specialize in the long-distance moves that may take a day or more to accomplish.
Commercial Moving: Business relocations take special time and effort to work out, so it's important to find moving companies that train their staff to work with business owners like you. You can find commercial movers through our site, as well.
Storage Services:If there's ever a delay between your move out and move in dates, or if you are downsizing and need to store some stuff away until you know what to do with it, connect with one of our Greenwich movers that offer storage options.
5 Moving Tips that Anyone Can Appreciate
Take pictures of your electronics' connections so you can hook them back up easily.
One of the biggest issues that people have in regards to packing is hooking their electronics back up. It takes a lot of time and, if you're not super savvy, you may have some issues with it. So, take some pictures and use them as a guide when you hook everything back up – it'll save a lot of headache and you'll be back to watching TV in no time.
Plan to get started as soon as you can.
As soon as you know that there's even a possibility of moving, start thinking about purging things. If you start the packing process sooner than later, it'll reduce your stress and you'll feel like you have much more control over everything that you're trying to get done for the move.
Use baskets, suitcases, and laundry baskets for packing items, too.
You don't necessarily need to pack everything in boxes. Sometimes, you can pack items in baskets, suitcases, and even laundry baskets. That way, you're using fewer boxes and you're going to use up a lot less space, as well.
Consider labeling and color-coding.
Are you labeling your boxes? If you indicate what is in the box and/or where it's supposed to go, you'll find that it goes more smoothly and that you'll be able to direct your movers as to where they need to put things more quickly. You can sort things out and know that you've got things where they need to go.
Start address changing 2 weeks before your move.
You want to be sure that you start taking care of address changes before you move into your new home. Start dealing with all of the details and start switching your address over – it's okay if some of your mail goes to the new place before you've moved in, you can just get it when you get there.
What to Know When Moving to Greenwich, CT
Connecticut is an absolutely lovely state in New England, and Greenwich is the perfect example of that. With its rich history (dating back to the American Revolution), beautiful scenery, and plenty of places to visit, it's really not surprising that more people are moving to this lovely city every single year.
Originally a home for families like the Gimbels and Rockefellers, this rustic colonial city actually experiences all four seasons, allowing residents to get a little taste of everything throughout the year. In Greenwich, you aren't really far from Great Captain Island and Island Beach, both of which have lovely beaches that you can enjoy during the summer months.
If you have a family, Greenwich is just as great a New England town as any to raise a family. With all sorts of things that you can do all year long and an excellent educational system, you will feel right at home. The crime rates are very low, so you can also feel very safe when you're enjoying the sites or if your kids happen to get home late.
Obviously, Greenwich is very close to New York City, so you always have access to what's going on down there as well. There are plenty of public transportation options that get you into the city (whether for work or for play). But, at the end of the day, you get to get out of the city and enjoy everything that there is about life in a smaller city – and that's why so many people have fallen in love with Greenwich and everything that it has to offer.