Total of
1
movers in
Killingly
Compare Offers
What are You moving?
How does it work?
| | | | | | | |
| --- | --- | --- | --- | --- | --- | --- |
| Create Inventory | | Compare Offers | | Book Your Mover | | Bon Voyage |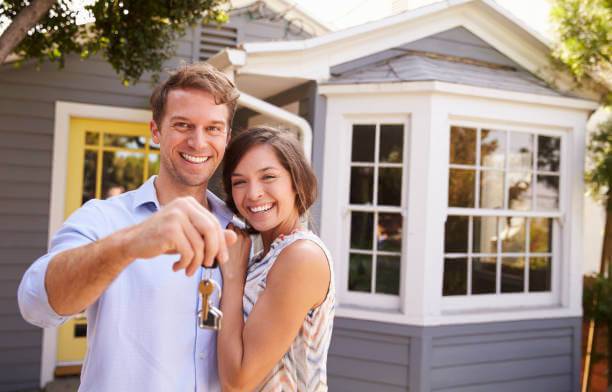 Killingly Movers
Killingly movers know that moving to a new town can be a little overwhelming, especially if you don't have the right movers to help you get to your new home quickly and efficiently.
Long-distance movers especially can help you negotiate the pitfalls of a move between states or across the country. But how can you find the mover that will be the best for your needs? Finding the right Killingly moving company is now easy because of the services provided by iMoving.
iMovingoperates with a new concept which is proving to be very successful within the moving industry – we're a moving facilitator. What does that mean? For a start, we do not actually do the move, instead, we partner with professional moving companies and provide you with services to select the right mover and secure payment methods.
Think of us as a matchmaker. iMoving will connect you with the perfect mover for your particular move. If you need an alocal or long-distance moving company in Killingly, we will match up your needs with a highly-qualified, thoroughly vetted mover to handle your job.
All you need to do is use the tools on iMoving.com to tell us where you're moving from and to, an estimate of how much you have to move, as well as any special moving services you'd like and we will provide you with a set of quotes from several Killingly movers that would be suitable for your move. Then you can choose the one for you. Easy, Right?
Moving Services in Killingly, CT
Until you start looking at the moving services available you don't really understand what a difference there is between them all.
Long-Distance Moving: This is what you will need for a cross-country move or a move from a nearby state. Usually, any move over 100 miles is considered long-distance. The companies that do these moves need special licenses and have to be able to tackle all the logistics involved with hauling your possessions across all those miles.
Local Moves: This is the other end of the spectrum where you're moving from one side of town to another, or to another city that's within 100 miles. iMoving also partners with trusted local Killingly movers that usually charge by the hour, so they're usually more budget-friendly than long-distance movers.
Specialty Services: Movers that offer this type of service are ones who do a particular job really well. If you want to move artwork or your piano, find one of iMoving's partners that offers specialty service to be sure that it is safe and properly moved.
Things to Know for a Successful Move
If you have never done a move before, understanding how moves work will help you feel in control of the process.
Long-distance and cross-country movers move two or three people at a time. To make it cost effective for each customer, a long-distance company will load a huge semi with multiple families' possessions and then cross from coast to coast. This might mean that your possessions arrive after you. You will need to plan how you will deal with the gap. You might find there is more than a week between putting your things on the van and seeing them at the other end of the move.
In a long-distance move, try and get the lay of the land in advance. It might be logistically difficult, but the more you know about your new destination before you get there, the better off you will be. iMoving will match you with a knowledgeable long-distance Killingly mover, but you will be better able to make decisions with additional information.
In a big move, really consider what you need to take with you. If you take the car you will need to register it in the new state. You might need to have the emissions tested and you may have to bring it to another standard of tire care. Would it be better to sell the car and replace it with another in the new place? It's worth considering - you could save yourself a lot of hassle and it is simply one less thing to do; helpful when the list is endless.
There is an art to a move. The more you know and the more information you can provide us at iMoving.com, the more accurate your quotes will be and we'll be better able to match you with the right people for your requirements.
Killingly, CT – What You Need to Know
Killingly, CT is an upscale town close to the borders of Rhode Island and Massachusetts. Unlike lots of Connecticut towns and cities, it is a little too far to be a regular commuter to New York City, which gives it a slightly more laid-back attitude and a taste of small-town self-sufficiency.
Location, Location, Location
Killingly has lots of geographic advantages. Being close to the border of Rhode Island means that the coast and Cape Cod are not far away, but in addition, there's also plenty of ski resorts within an hour or two away, and if gambling is your thing, there are plenty of gambling resorts in the state too.
Economy and Politics
Running at just above the national average unemployment rate, the town has seen growth in jobs in recent years. The unemployment rate is therefore dropping. The latest elections have given control to the Republicans, but in the last four elections, the town was Democrat. Not surprisingly for a town situated where it is, the cost of living in Killingly CT is higher than the national average, and so in recent years, there has been a slight population decline. Which means you might find a positive effect in your house search.
Schools
With a relatively small population, less than 20,000, schools in the area are smaller and a little more intimate. The average annual spending per student is more than $17,000. The national average is just over $12,000/student, so parents looking to move to Killingly would be well served to check out the schools in the area.
Killingly, CT really does seem to have it all. It's a relatively small community with good schools and access to skiing, the beaches, and a nightlife scene if you want it.