Total of 1 carriers in
Hudson
Daymakers Moving & Storage
Hudson

Hudson, WI

3.74
5

Years in Business

5

Trucks

15

Workers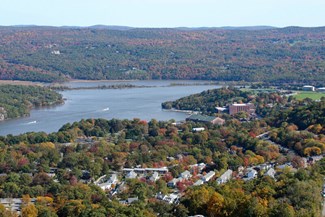 Hudson, WI Movers
A town of almost 15,000 people in Wisconsin, Hudson is a suburb of Minneapolis. If you are moving to the Twin Cities for work or education, you can find the very best movers in Hudson, WI with the help of iMoving.
When you are attempting to find a reliable mover, you may have tried using a search engine like Google. The problem is that seeing the various websites of moving companies does not help you understand whether they are reliable and affordable.
The iMoving platform ensures that each time you search for movers in a particular area, you are only seeing lists of the most reputable movers. Our team vets moving companies before adding them to our platform, ensuring you can swiftly search for top-rated movers who can handle your upcoming relocation.
Search for the Best Local Movers in Hudson, WI 
Finding local movers can be a slight challenge, especially if you have never hired local moving companies in Hudson, WI in the past. You may not be sure whether to believe the claims a company makes on its website about its reliability and availability.
Only by using a secure platform like iMoving can you be sure that you are hiring the very best local movers in Hudson, WI. Our team thoroughly vets every mover you see on our lists, as we check their insurance and license details, conduct interviews with their crews, and assess customer reviews. We also regularly check up on the movers to make sure they are maintaining standards.
Trust our team to make your relocation a lot smoother by connecting you to the very best movers in the area.
Finding Long-Distance Movers in Hudson, WI 
The iMoving platform makes it so much easier to find and hire long-distance movers in Hudson, WI. We allow you to message movers using our secure system, which leads to them offering you binding moving quotes that cannot be changed unless you request additional services.
You can also leverage our online booking feature, which lets you enter into agreements with long-distance moving companies in Hudson, WI to finalize your moving date. Sign the contract, agree on a date and time, and pay your moving deposit through iMoving. Everything is transparent, and you have full control over the entire process.
Another advantage of using iMoving to hire movers is that you can make the final payment through our portal as well. We hold the money in escrow for a few days, and only pass along the payment to the movers when you leave a positive review of their service.
Instantly Learn the Cost of Movers in Hudson, WI 
Many people are not aware of the various factors that go into determining the cost of relocation. People assume that movers have flat rates for specific moves, and those do not waver much. The truth is that moving quotes depend on many criteria.
The distance between zip codes, size of your move, whether you have elevator access to a higher floor at your home or apartment building, the heaviness of your belongings, and other factors all play a part in moving costs.
You can, however, use the iMoving regularly updated moving cost calculator to learn about how much you can expect to pay for a particular relocation. Our quote is not binding, but it can help you budget for your move before you ask for binding quotes from movers.
If you are worried about going over your moving budget, you can always request a minimal service from the movers. That means the professionals only load and unload your belongings, while you are responsible for packing and unpacking.
Avoid Any Mishaps While Moving to Hudson, WI 
The best way to avoid any confusion in the final days of your relocation is to use the printable moving checklist on the iMoving website. You can fill out the checklist with all the tasks that you must complete, starting with picking a moving date and hiring movers.
If you have every task, no matter how small, written down, you are not likely to forget anything important. Such a list ensures that you do not forget important jobs like forwarding your mail, changing your address with banks, closing out utility accounts, and selling possessions you are not planning to take with you.