Total of
1
movers in
Sheboygan
Noah's Moving Services
Sheboygan

Sheboygan, WI

4.0
9

Years in Business

1

Trucks

15

Workers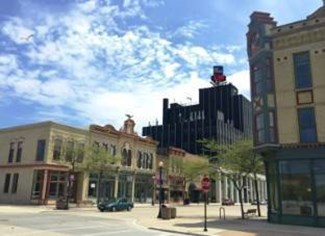 Movers in Sheboygan, WI
Preparing for your big move is something that may feel intimidating or stressful, especially if this is your first time trying to work it all out. As you look at what may be involved and how you want to get things done, you are likely at a point where you're thinking about hiring movers in Sheboygan, WI in order to work out the details and take care of the heavy lifting, so to speak.
iMoving is your one stop moving facilitator, here to help you to find the best local or long distance moving company in Sheboygan for your purposes. We know the moving business and only partner with Sheboygan movers that adhere to our high quality standards. And, as a facilitator, we have a website that is completely set up so that you can do everything – from searching for options to scheduling your move – all in one place.
By getting quotes and booking your move through iMoving, you can be sure that you're in the right hands. We make the process a lot simpler for everyone because you can search with all of the details about the Sheboygan moving services that you may be looking for. Then, you can put in the necessary details and get quotes from several different companies in your area.
After that, it's easy. You look at the quotes from the moving companies in Sheboygan that have the best matches for the services that you require. Then, you find the one that meets your budget and your needs and schedule everything about your move. It's that easy, and you get to do it all on one website!
Moving Services in Sheboygan, WI
Long Distance and Local Moves: Long-distance moves require different levels of manpower and effort, whereas local moves are usually completed in a 24-hour span (depending on the move). Long-distance moves are usually priced per pound of items that go with you on your trip, and local moves are usually done in packages based on the number of trucks and the number of movers that you need.
Commercial and Residential Moves: While residential moves are common and all moving companies take care of them, commercial moves require a lot more care and planning on the part of the company and the movers.
Other Moving Services: If you're looking for something like storage, white-glove handling, and even options for packing and unpacking services, you can find many different services from the different Sheboygan movers in our iMoving network.
Quick Tips to Make Your Move Easier
Having an overnight bag for your move will make life less stressful. That way, if there are delays or you're just too tired to unpack anything, you have that bag handy and ready to go.
Valuable items, like your social security card, should be on your person when you move.
If you have a compact for makeup, put cotton balls in there. It'll prevent them from breaking during the move.
During a move, you and the movers are likely coming in and out of the house a lot. Prevent a lockout by putting a rubber band around one doorknob, cross it over and then wrap it around the other one. It'll prevent the door from locking.
Take the time to relax after your move is over. Don't cook – order in. Watch a TV show or movie and just relax. It's time to celebrate that you got through your move.
What to Know About Moving to Sheboygan
Sheboygan is located right on Lake Michigan, so you will be at a spot that gets a lot of lake effect snow and other similar weather patterns. But, during the summer months, the area remains cool and comfortable, making it a very enjoyable place to reside. There is always something to do on the lake, and many people in the area have a boat or know someone that has a boat.
Sheboygan is one of the most affordable places to live in the state of Wisconsin, and there are a lot of people who live there that are under the age of 35; the median age is actually 36.5, lower than many other parts of the state. The average median income is in the $40k range, and buying a home here is just over $100,000 in most parts of Sheboygan County.