Total of 1 carriers in
Merrimac
Eric's Moving and Delivery
Merrimac

Merrimac, WI

4.44
5

Years in Business

4

Trucks

8

Workers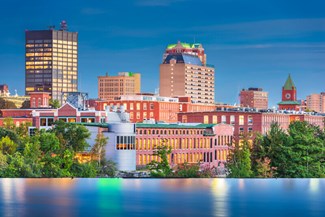 Merrimac, WI Movers
Changing homes can be challenging, especially with children and pets underfoot. iMoving can relieve some of the stress of moving by helping you find the best movers in Merrimac, WI. We feature many local and long-distance moving companies in Merrimac and the surrounding area, so you have several movers from which to choose.
Merrimac is a town just 36 miles from the capital city, Madison. With the larger city so close, you will have many more movers to choose from than most towns of its size. Merrimac is a tourist area and offers a free ferry to Okee, which is across the Wisconsin River from Merrimac. The ferry operates seven days a week, 24 hours a day from April 15th to November 30th.
Locate Local Movers in Merrimac, WI
If you're moving to Merrimac from Madison or another town that's nearby within the state, you will need to hire local movers in Merrimac, WI to take your belongings from your old home to your new one. To save time and stress, take advantage of our iMoving services to find the right movers for your job. We carefully vet all the movers we recommend to our customers. They will have the necessary licenses, bonded drivers, and insurance that all movers should possess.
Most local moving companies in Merrimac, WI offer the moving services you will need to transport your belongings. If you have an over-sized couch or wall unit, our movers will have the equipment to properly handle it to ensure it gets moved undamaged. They can also help with packing, storing your belongings, and cleaning up after finishing the job.
Hiring Long-Distance Movers in Merrimac, WI
Local movers generally do not cross state lines when moving clients because they don't have the credentials. Long-Distance moving companies in Merrimac, WI should have the federal Department of Transportation sticker on their trucks showing they can cross state lines with loads.
These companies may also need a Federal Motor Carrier Safety Administration or FMCSA number and Unified Career Registration, UCR. There are several benefits to using our website to search for long-distance movers in Merrimac, WI.
Instead of searching the internet for hours to find companies in your area, and then calling each one for information, we supply the names and data you need to make a hiring decision. Along with the convenience of searching for movers online, once you've found a company to hire, you can book your moving day online too.
Our system gives you full control of the moving process by supplying tools to determine your moving costs, manage your move, and find movers that fit your needs. Our system is an easy, convenient way to take care of what used to be an arduous task.
Calculating the Cost of Moving in Merrimac, WI
For some clients, the price that the movers' charge will determine which company they hire. Along with the base price for moving, most movers have several services to make moving easier for you. If you choose for the movers to pack your belongings, not only is that an extra charge but the cost of supplies, such as boxes, bubble wrap and packing tape adds to the final total too.
You may also see charges for special handling if you have paintings or sculptures in your house and the costs of pieces that require special handling, such as pool tables. While it may be hard to keep up with every moving charge, our moving cost calculator will help keep you up to date on the moving costs to help you stay within budget.
Managing a Move in Merrimac, WI
Most home experts recommend using a checklist to ensure everything you need to do for moving gets done on time. To make sure you don't forget to do those things, which include changing addresses with the post office, cable company and doctors' offices, we have a moving checklist that is available for printing on our website.
Whether you're moving to Merrimac from a nearby town or across the country, use our site to discover the movers in your area. You can also use our online tools to track moving costs, manage the move, and hire the best movers for your needs in Merrimac, WI.