Moving From Chicago To Denver: What To Expect
Are you tired of city life in Chicago? Want to go hiking or skiing in the Rockies during the day and hit a lively social night scene? Moving to Denver from Chicago might just be the best way out.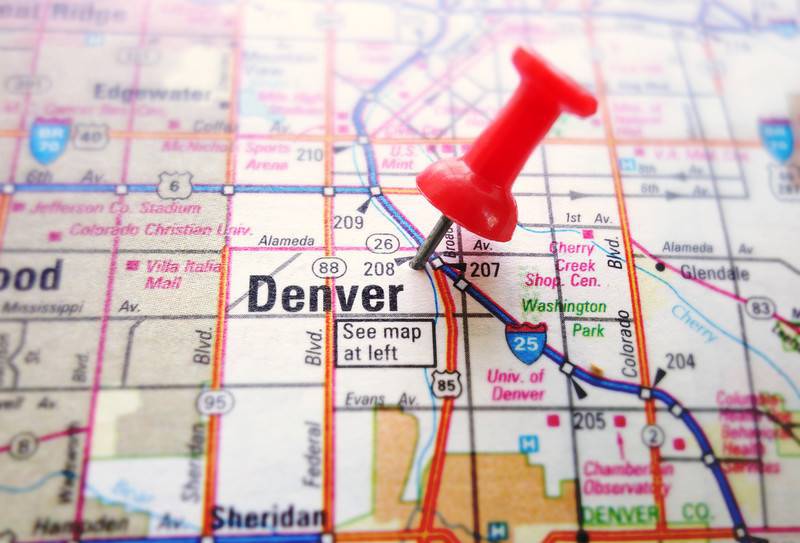 Are you tired of city life in Chicago? Want to go hiking or skiing in the Rockies during the day and hit a lively social night scene? Moving to Denver from Chicago might just be the best way out.
The capital of Colorado provides you the best of both worlds: the convenience & amenities of a big metropolitan area, together with a relaxed lifestyle surrounded by beautiful nature.
Definitely, Denver is a city that offers its residents a lot. It is by far different from Chicago in so many ways. But yet, there are a lot of reasons you will like living in Denver.
Leaving Chicago for Denver is an amazing move. But before you relocate out of Illinois for the Centennial State, read this guide on what to expect in the city and how to make your long-distance move a hassle-free experience.
1. Great Weather
Denver has some amazing weather, which includes a nice change of season. While the winters in Denver can be cold and the city sure experiences its share of snow, it won't be so different than those extremely cold winters in Chicago. It is also helpful that the cold winters are followed by amazing spring weather and lots of warmth in the summer.
Even though temperatures in the summer can be warm, the low humidity provides cool and comfortable nights in Denver. You also will enjoy more than 300 days of sunshine per year, which makes enjoying the great outdoors easy.
2. The Thriving Economy and Employment Growth
Denver boasts a thriving economy and it has experienced huge growth in past years. As reported by the US. News, the state of Colorado ranks first among the economies of the top states. If you are in the tech, aerospace, cannabis, or education industry, you will find numerous opportunities here. And with 17 million visitors every year, tourism is one other great cause of employment growth and economic prosperity in Denver.
At the early start of 2020. Denver's unemployment rate was just 3% while the national average was 3.9%, and future employment growth of a huge 45% over the next 10 years. When you compare Chicago, its unemployment rate is 4.4% and a projected job increase of just 25.7%.
3. Beautiful Scenery
Referred to as the Mile High City, Denver has some of the most amazing scenery in the country. Located at the foot of the Rocky Mountains, locals enjoy a backdrop of huge mountain views behind the great skyline of the city. There are also some incredible state and national parks that can be found right outside the city which offer convenient access to nature and breathtaking views. These parks include Great Sand Dunes National Park, Red Rocks Park, Rocky Mountain National Park, Mesa Verde National Park, Cherry Creek State Park, and Gunnison National park. 
4. Housing and Cost of Living
Yes, with huge combination of city amenities together with beautiful natural wonders, what is the cost of all these Om Mile-High City? Let us first check the cost of living in Denver.
The cost of living index is presently 128.7 (above the national average of 100). Chicago has a lower cost of living index of 107. Real estate price in Denver is the major force behind the higher costs of living.
The average home list price in Denver right now is $464,900 (with an average rent price at $2,150). Chicago is on the cheaper side, with an average list price of $329,000 (together with a highly reasonable average rent price of $1,761). Denver is highly expensive. But if you consider the benefits, it is a worthwhile move.
5. Benefiting from the Great Outdoer All Year is Easy
Denver is the perfect location for adventure seekers searching for exploration of the amazing mountain tops and valleys. But you don't have to be an adrenaline addict or great skier before you enjoy the outdoor in Colorado. There are many day trips perfect for the whole family all through the year.
Green spaces in the city:
Washington Park: Hop on a pedal boat across Smith Lake for a great afternoon with the family.
City Park: Hike the Mile-High Trail in the City Park and enjoy a 5km workout just one mile above the sea level.
Confluence Park: Enjoy kayaking and explore artificial kayak chutes located few minutes from downtown.
Cherry Creek Bike Path: A 42-mile giveaway that begins in downtown Denver, you can bike for many hours or throughout the day.
Ski Getaways:
Vail Mountain Resort: There are 5,289 acres of slopes that you can ski on at this famous ski spot.
Breckenridge: With 5 peas in one resort, visitors come from all parts of the globe to ski Breck.
Winter Park: This is the longest-running ski resort in the state with more than 3,000 acres of award-winning landscape to explore.
Copper Mountain: This is one of the many local resorts and it has a naturally divided terrain in a beautiful location to learn and perfect your turns
Outdoor adventures:
Rocky Mountain National Park: The most accessible national park in Denver and is 415 square miles of mountain land that is protected. Catch epic views of Trail Ridge Road as you drive and get to the summit of Dream Lake.
Mount Evans: Climb the peak paved road in North America and then get to the summit at 14,260 feet.
Rocky Mountain Ziplines: Zip across sections of the Rocky Mountains and enjoy the views on more than 6,000 feet of cable.
Clear Creek Whitewater Rafting: The nearest whitewater to Denver, get a real adrenaline rush by riding the rapids.
Glenwood Springs: Colorado has over 30 hot springs, which are calming all getaway all through the year.
Private Foothills Tour: Enjoy a 4-hour trek across the Foothills of Denver. There are lots of stops incorporated into the tour. If you have children, ensure you stop and check Dinosaur Ridge, although it is optional.
6. Food and Drink Scene
Craft beer lovers will feel like in paradise when they get to Denver. There are lots of craft breweries in the city of Denver than anywhere else in the United States and the Mile High City brews more beers every day than any other U.S city. Some of the top brands today are from this region which includes Falling Rock, Breckenridge Brewer, Blue Moon, and Renegade Brewing.
Together with its beer, Denver also has an amazing coffee scene that can stand against Seattle. The city is also famous as one of the best cities for exotic neighborhood restaurants and bars. Many award-winning chefs and restauranteurs are from Denver, and the city has become one of the leading dining spots in the nation.
7. Educational Opportunities
Home to almost 160 public schools and 220 private schools, Denver ranks high in education. The College Readiness Index by the US News reported that Denver scores 8.2 out of 10. At least 23 high schools also rank one of the best in the country. When looking into the most educated cities in the country, Denver ranked 14th on a list of 20. The city scores 14 in educational attainment, while it sits at position 76 in the quality education & attainment gap.
Chicago appears on many spots down the list at number 30. Do you want to enroll in post-secondary educational options? Top universities & colleges in the Denver metro area are the University of Denver (ranks 97 in the country), Regis University (ranks 202), and the University of Colorado, Denver (ranks 254).
8. Taxes
Let us discuss taxation now. Denver's state sales tax is 2.9% with a local sales tax of 5.41%, which sum up to a complete tax rate of 8.31%. State top income tax rate equals 4.63%. Currently, Chicago's overall sales tax is high at 10.25% (6.25% state and 4% local) and cheap totals top income tax of 4.95%. You can now see that sales and income taxes are on the lower side in Denver.
As regards property taxes, the City of Denver has a media rate of 0.515% or $2,060 per annum (based on a calculated home value of $400,000). Chicago, in comparison, is much steep at a median property tax rate of 2.117% (Cook County), or a huge $8,468 yearly on a home of similar value. 
9. Fewer Population and More Individual Space
Denver, Colorado, is one of the best locations in the country you can choose to call home. With enough sunshine, the Rocky Mountain in proximity, and the South Platte River in the place, you will surely have a great time. Apart from Chicago, Denver is also not much of a culturally diverse city.
Denver's population is mostly Caucasian. This city's population is around 716,000, which is below Chicago's population of 2.7 million. If you enjoy the possibility of living in a calm city than vibrant Chicago, you will enjoy Denver. In this situation, relocating from Chicago to Denver is a great decision.
10. Less Commuting Time
Are you tired of being held in traffic? If you are, here is good news for you. Moving to Denver from Chicago implies that you will spend less time driving. Recent studies showed that Denver drivers spend 83 hours in traffic jams per annum. Else, Chicago drivers spend 138 hours. It implies that you will have more time to do what you enjoy. Lastly, you will not spend much time commuting.
Best Denver Neighborhoods
Below are some of the leading top places in Mile High City.   
Country club: Affluent and highly-healed, the Country Club neighborhood lives up to its name. If you are searching for a highly luxurious community, packed with mansions, amazing landscaping, nice parks, and access to upscale shopping, Country Club should be at the top of your list.
Capitol Hill: Are you in search of a hip and artsy area with a share of history? Don't want to drive? Capitol Hill is a dynamic, diverse, and much walkable neighborhood, which is also famous for being highly LGBTQ+ friendly. Filled with great concert locations, restaurants, coffeehouses, bars, and so on, Capitol Hill is a vibe.
Cherry Creek: Enjoy cycling, walking, or jogging? What do you say to 42 miles of paved trails? That is Cherry Creek for you. Together with access to easy outdoor exercise, the neighborhood also provides great dining and fantastic shopping options. Cherry Creek draws so many residents: retirees, young professionals, families, and everyone in between.
LoDo (Lower Downtown): LoDo is the top historic district in the Denver metropolitan area. But don't get fooled by that. Coors Field is located in this neighborhood and it is also known for its great nightlife and food scene. Whether you are a dedicated foodie. Sports fan, or party animal, Lower Downtown is the best.
Uptown (North Capitol Hill): Packed with great homes and tree-lined streets, Uptown is one other great choice for those in search of a charming, historic vibe. A lot of younger professionals call this place home. The neighborhood also offers much easy access to lots of top destinations & attractions: the Denver Museum of Nature & Science, Denver Zoo, and City Park, together with many boutiques and cafes.
Chessman Park: This neighborhood is home to the Denver Botanic Gardens, which is closer to the 80-acre park located in the center of the neighborhood and it has a great escape from more crowded areas. Affordable (especially for renters), family-friendly and safe, Chessman is home to 9,000 people and it offers a lot of amenities and relaxing activities.
Moving from Chicago to Denver: The Cost
Moving can be costly so it is highly important to plan a budget so you can remain on track. That is why iMoving gives upfront pricing and personalized relocation packages so you can easily get a moving package that matches your budget.
The median cost to relocate from Chicago to Denver with movers is $2,832.86. It is highly important to remember, however, that a lot of factors build up the cost of a move, such as.
the actual distance you are moving,
the number of belongings being moved,
special transporting or handling needs, and
extra services like packing and unpacking.
iMoving knows the importance of staying on budget and that is why we provide an easy, and accurate tool for getting quotes above.
How to move to Chicago from Denver
A long distance requires lot of planning and organization to make sure everything is properly executed immediately from the beginning. That is why we recommend enlisting the assistance of a professional moving company when you are relocating from one state to another.
iMoving has more than 85 years of moving experience and our professional local movers have the right knowledge and equipment to take care of every part of your move from packing and loading to full shipping and unpacking.
Moving can stress you a lot, but when you have the right help, your move can be made smooth and less stressful. iMoving is here to eradicate the stress out of your move so you can begin to enjoy your new Denver home.