Total of 1 carriers in
Cottage Grove
The Approved Movers
Cottage Grove

Cottage Grove, MN

4.44
1

Years in Business

2

Trucks

20

Workers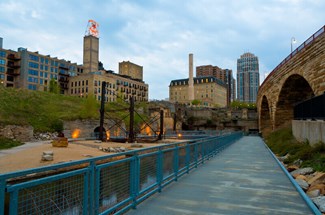 Cottage Grove, MN Movers
Packing your life up into a bunch of boxes and taking it on the road to a whole new life is often a challenging and stressful experience, however with the right help on your side, your next move can become much easier, faster, and more rewarding. When you work with the correct movers in Cottage Grove, MN you can rest assured that your items are in safe and reliable hands and that the next stage of your new life is starting off right.
iMoving is a state-of-the-art service designed to help you find the absolute best possible movers for your unique needs and area. iMoving will help you locate the top movers in Cottage Grove, allow you to review each one by metrics such as price and review score, and help you to select the perfect moving company for your next move.
Use the Best Local Movers in Cottage Grove, MN
iMoving is by far the best and easiest way to quickly compare all of the best local moving companies in Cottage Grove, MN. You will be able to quickly browse through dozens of options, each one personally vetted and reviewed by the iMoving team for quality and reliability. We also ensure that all of the moving companies we connect you to have outstanding track records of service. You can be sure that when you use iMoving you are working with only the best local movers in Cottage Grove, MN.
Even a move right down the road can be a logistical nightmare when you have several rooms and many important items to relocate. Make sure that you have the absolute best and most reliable professionals working on your behalf whenever your most important items are at stake.
Work With Great Long-Distance Movers in Cottage Grove, MN
Long-distance moving is even more complex and rife with challenges than your typical local moves and finding the right long-distance moving companies in Cottage Grove, MN is essential to ensuring there are not any unnecessary mistakes or delays during your move. There is nothing worse than lacking a place to sleep for the night because your beds didn't make it in time. iMoving helps ensure that you work with only the most reliable long-distance movers in Cottage Grove, MN.
Another key benefit you get when you work with iMoving that is essential for a long-distance move, is guaranteed pricing. We help ensure that you pay only the price agreed upon before the actual date of the move. This helps ensure that no hidden fees are tacked on and that you get the most fair and reasonable price.
Find the Best Cost of Movers in Cottage Grove, MN
When you make a move, there are a lot of different angles to balance and it can be difficult to figure out how much you should be expecting to pay before you go into any negotiations or begin shopping around. With our moving cost calculator, you can easily figure out ahead of time what you can expect as far as costs go. This helps you ensure you are getting a great deal.
If you have any questions about this process you can contact our friendly and helpful staff today. There has never been a better way to make a move!
What to Know When Moving to Cottage Grove, MN
Lying on the north bank of the Mississippi River, Cottage Grove is a growing community in the metropolitan area and situated comfortably close to St. Paul. The city itself is known for its Historic District Downtown which is a charming throwback to the days of close knit communities and friendly hellos. There is plenty to do and see including many history museums, specialty shops, bookstores and more!
When you are making your move to Cottage Grove you want to be sure you are getting it right. Luckily, our comprehensive moving checklist is already set up to help you make the best move possible without missing a single step.
We are proud of the role we play in the Cottage Grove community and the lives our services have changed. We are excited to hear from you and to help you make that step into the next stage of your life.