Total of 1 carriers in
Rochester
Midwest Moving Company
Rochester

Rochester, MN

3.96
3

Years in Business

1

Trucks

8

Workers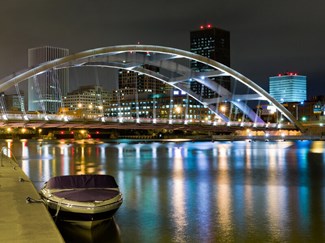 Rochester, MN Movers
When you have made the choice to make a move, whether a personal or business move, you suddenly have the realization that you have a whole lot to do in order to relocate your life from one location to another. This can be overwhelming and stressful when you have to go it alone, but luckily iMoving is here to help you find the most reliable movers in Rochester, MN.
A good move can be exciting and empowering, while a bad move can cause you to lose time, money, and even your most precious items. We understand how important the right help can be, this is why our specialized network connects you to movers in your area and each one has been personally vetted by our staff for the proper certifications and level of quality.
We make it easy for you to compare these top movers in the Rochester area and find the service that is perfect for your unique needs and move.
Finding Local Movers in Rochester, MN
There is no shortage of local moving companies in Rochester, MN but this abundance of choice has actually hurt many of the residents in the area. With so many options, it has become increasingly difficult to sort through all of that noise to find the companies that actually offer an above-average service at a fair price.
We help you to browse through local movers in Rochester, MN that have already been filtered for quality and reliability so you can focus instead on pricing and unique features.
We have made it easier than ever to make a move in the Rochester area. If you are looking to make a local move in or around Rochester, don't hesitate to call our friendly and helpful staff today or simply log on to iMoving and begin making a move today!
The Top Long-Distance Movers in Rochester, MN
Long-distance moves are even more precarious and filled with the potential for mistakes than local moves and you need to be even more diligent about the movers you select for this task. The long-distance moving companies in Rochester, MN that we work with are amongst the very best in the industry and have proven themselves able to make even the most difficult long-distance moves a breeze.
Another issue with long-distance moving is the erratic pricing that some unreliable companies employ, sometimes to simply make a profit at your expense.
When you choose long-distance movers in Rochester, MN through iMoving, you will be able to lock in prices before a move even takes place, so you can be sure that you are paying only what you agree upon well ahead of time.
Find the True Cost of Movers in Rochester, MN
As we stated before it is not rare for moving companies to add on hidden costs and extra fees, it is also the case that moves are inherently complex and can be difficult to evaluate when you are not sure what to expect. Our moving cost calculator helps you to get a rough idea of what costs you can expect and allows you to go into your search and subsequent negotiations with confidence.
With iMoving you can be assured through every step of the process that you will be paying fair prices and getting much more from your movers. It has never been easier to make a move into a new life than it is with iMoving today!
Things to Know About Moving in Rochester, MN
Rochester is a beautiful city in southern Minnesota along the Zumbro River's south fork and is regularly listed as one of the top spots in the Midwest in terms of quality of life. Amongst the top items in Rochester are its outstanding healthcare system (it's home to the original Mayo Clinic) and school systems.
However even moving to idyllic communities can be complex and it can be easy to forget or overlook something. Our moving checklist is designed to help you cover your bases and make the right moves every step of the way, so you can move to beautiful Rochester with everything in its proper place.
We love Rochester, and we know you will too. Get searching on iMoving today and get ready to make some big moves!