Total of 1 carriers in
Sauk Rapids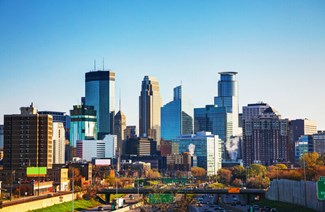 Sauk Rapids, MN Movers
The small-town feel of Sauk Rapids is just one of the reasons why this Midwestern city is a great place to live and raise a family. With safe neighborhoods, excellent schools, and close proximity to major cities such as Minneapolis, Sauk Rapids has been called one of Minnesota's best places to live. But, to ensure a hassle-free moving process, you'll need to find reliable movers in Sauk Rapids, MN.
When it comes to finding movers, iMoving has you covered with our comprehensive selection of Sauk Rapids moving companies. From local, family-owned businesses to large, national moving brands, we've got them all. So check out what makes iMoving the preferred moving resource for finding local and long-distance movers near you.
Find Reliable Local Movers in Sauk Rapids, MN
When it comes to local moves, it is essential to hire local movers with a good reputation and the required licensing to operate within the state of Minnesota.
Use iMoving's extensive list of reliable local movers in Sauk Rapids, MN to ensure you're getting the best possible service for your money. Every moving partner on our platform is fully licensed and insured, so you can rest assured your belongings are being handled by the best in the business.
Additionally, we make it easy to compare reviews and services, ensuring that you find reliable local moving companies in Sauk Rapids, MN without too much effort or hassle.
Find Reliable Long-Distance Movers in Sauk Rapids, MN
Moving 100 miles or more from the starting point, or crossing state lines, is typically considered to be a long-distance move and will require expert moving assistance from professional movers. Their equipment, qualifications, and experience are essential to ensuring your long-distance move is as smooth as possible.
When you book with iMoving on our online platform, you'll have access to a variety of long-distance movers in Sauk Rapids, MN that will be able to transport your belongings safely and efficiently to your new home.
In addition, our moving partners are completely transparent during the quote process, offering clear, realistic budget expectations for the moving services you need.
Get started finding reliable long-distance moving companies in Sauk Rapids, MN using our easy online search platform that offers you full control over the entire moving process.
What is the Cost of Reliable Movers in Sauk Rapids, MN?
If it's a local move you want to complete, expect to pay an hourly rate for Sauk Rapids movers. These rates depend heavily on a number of factors, but the average cost will run between $35 and $100 per hour for full-service movers to help with loading, transportation, and unloading.
Long-distance moves are generally more expensive due to size, distance, and equipment needed for the job. In addition, unlike local moves, long-distance moves are charged based on the weight of items and the total distance between the starting and destination point. On average, you can expect to pay between $2000-$6000+ for a long-distance move.
Other additional costs such as moving insurance, storage fees, and packing services can add to the total cost of your move. To understand what services you may require and their total cost, use our moving cost calculator to get an accurate estimate for your upcoming move.
What to Expect When Moving to Sauk Rapids, MN?
A Sauk Rapids move is typically very easy to complete assuming you have planned and organized your move well in advance. If you aren't sure whether you have everything covered, read and download our moving checklist to ensure nothing gets forgotten before, during, and after the move.
If you are trying to save money by moving during the off-peak season, keep in mind that the winter months are more cold and wet in this area of Minnesota. This can make for rougher road conditions that may slow down the move process, so try to plan a spring or summer move if possible.
Using iMoving's detailed resources and online tools, you can ensure a smooth and stress-free move. Our moving partners are some of the best in the business and will go above and beyond to make sure your belongings arrive safe and sound at your new home.