Total of 1 carriers in
Ham Lake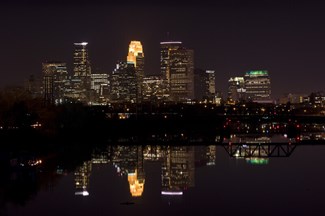 Ham Lake, MN Movers
When it comes time to move you want to be sure that you have everything in place and the very best help at your back. At iMoving we ensure that you can work with the very best movers in Ham Lake, MN able to get you into your new location quickly, easily, and reliably. Use iMoving.com today and get the very best prices on the top movers in the Ham Lake area!
iMoving allows you to browse and compare a comprehensive list of the top moving services in Ham Lake, and we have personally interviewed and verified the certification of each and every option on that list. In only a few clicks you can be moving on to the next and better step of your life.
Use the Top Local Movers in Ham Lake, MN
In only minutes we will have you looking at several options of the very best local moving companies in Ham Lake, MN. If you need commercial movers, residence movers, or other types of specialists we have you covered. Lock in a price and start making plans in as little as five minutes.
All of the local movers in Ham Lake, MN that we partner with are experts with proven results across dozens (if not hundreds) of jobs. You can look at reviews for yourself and see just what kind of experience movers just like yourself had with the businesses we list. We have no doubt that you will be impressed with both the quality and comprehensive nature of our work.
The Most Reliable Long-Distance Movers in Ham Lake, Minnesota
Long-distance moves are fraught with possible issues or pitfalls, not the least of which is the moving company itself. Careless movers can easily lead to damaged belongings, and many moving companies will use long distance moves to rack up hidden fees and extra costs.
We help you find long-distance movers in Ham Lake, MN with integrity and we also help you to set an agreed upon price ahead of time so you can be sure that you will be paying exactly what you expect to pay.
There is no shortage of options when it comes to long-distance moving companies in Ham Lake, MN, but this makes finding the good ones only more challenging. We have spent considerable work man hours narrowing our lists down to only the best companies with the most fair prices.
Want to Know the True Cost of Movers in Ham Lake, MN?
What movers charge you and what a move actually costs are often two very different things. We already mentioned how iMoving can help you to avoid hidden fees and added costs, but we also think it is important to help you understand how much your move should actually cost ahead of you accepting or making any deals.
For this reason, we have created our moving cost calculator which is designed to help you put together a rough estimate of what a reasonably priced move for your unique needs should cost you. This way you can go into negotiations knowing exactly how much a fair market rate should actually be. You will also be able to see a ton of information, including reviews, about the company you are planning to work with.
Luckily, no matter who you end up working with, you can rest easier knowing they have passed the iMoving challenge for quality, pricing and customer service.
Are You Planning on Moving to Ham Lake, MN?
The peaceful town of Ham Lake in Minnesota is an incredibly beautiful and very safe community that has plenty of businesses in the surrounding area to help keep the residents busy and active. There are also several parks and the Willow Tree Winery which are much beloved by the locals. However, even moves to small and simple places can be large and complex when you are not sure what you need to get done.
Luckily, we have put together a moving checklist to help you figure out exactly what you need to get done, and in what order. Never worry about missing a step in a move again.
We are incredibly honored to play the role we do in the Ham Lake community and if you have any questions our friendly and helpful staff is standing by to ensure you have everything you need.