Total of 2 carriers in
Kent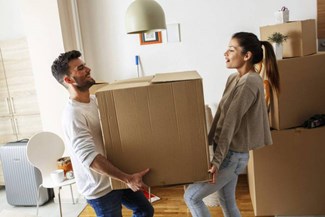 Kent Movers
Thinking about moving to Kent WA? Maybe you need movers in Kent to take care of that long-distance move so that you feel less stress and anxiety over what it is that you are trying to take care? And how do you find the movers that are going to be able to do the hard work for you in an effective and affordable fashion?
iMoving is a moving facilitator that helps to connect people just like you with the right moving company in Kent for your purposes. We do a thorough job of vetting, checking into the backgrounds of the moving companies we partner with and ensuring that they are going to give you the best service possible, whether you're doing a local or cross-country move.
We're proud of our ability to connect with the right companies so that you can get the resources that you deserve. iMoving.com is an easy-to-use site that allows you to search and find exactly what it is that you're looking for from a Kent moving company. Just put in your details and we'll give you quotes from the best matches that we have for you.
No matter where you may be headed or how you want to do things, we've built our site so that you can find all of the information that you may need in order to make an educated decision about your movers. Then, you can schedule the move and even pay through our site. Before your money is released, iMoving makes sure that the move was completed successfully, and we'll deal with any issues that may come up.
iMoving makes choosing a moving company in Kent and getting your move scheduled simple and low-stress.
Moving Services in Kent, WA
Local Moves – Are you just moving from an apartment to a new house? Or maybe you're moving to the next county over? Local moves are usually less than 100 miles away from your starting point and take a lot less time than other moves.
Long-Distance Moves – Moving further than 100 miles means that you are going to need to take care of a lot of logistics in order to take care of your move. Long distance moving companies in Kent can take care of these moves quickly and without too much trouble.
Business Relocation Services – Sending your business to a different building, but worried about how you'll move your electronics and other gear? Many of the companies we work with have specially trained pros that can help with business relocation concerns.
Other Moving-Adjacent Options – These can include packing and unpacking, selling you the moving supplies you need, white glove services, shipping services, and storage options.
Use iMoving's Tips to Make Your Move as Simple as Possible
Don't procrastinate on packing: As soon as you know that you're moving to a new place, be sure that you're getting everything prepared for the move. Start sorting things out and determining what it is that you want to keep, what you need to get rid of, and how you want to get everything taken care of before you have to deal with moving day.
Start contacting people ASAP: You need to change your address, make sure that your kids are enrolled in their new school, and talk to family members that may be affected by or helping you with your move. You need to get all of that in motion ASAP< because if you forget any of it or you don't sort it out in a timely manner, it could result in delays and inconveniences that you shouldn't have to deal with.
Talk with your moving company: After you use iMoving to schedule everything around your move, you want to be sure that you're in constant contact with the local movers. They can help you to get a better understanding of what it is that they can help you with and they are going to be your best resource if you have any questions or concerned during the moving process. They are a solid resource, and communicating with them will make your move much simpler.
Get creative while packing: Do you have laundry baskets, bins, or baskets hanging around? They can be used to pack some of those items away for the move. Extra socks are awesome for glassware and other hollow, fragile items. And, if you're looking for a solid way to pack those clothes that are hanging in your closet, just get a garbage bag, wrap it around them, close it tight around the hangers, and you're ready to go.
What to Know Before Moving to Kent, Washington
Washington is known for its higher cost of living (like the rest of the West Coast), but Kent is a perfect place to land if you're considering it for your home in Washington State. Right outside of Seattle, this lovely suburb has all of the beautiful scenery that you could want, and hiking trails and outdoor adventures within a reasonable distance of the area.
This area of the country is known for its sometimes difficult traffic, which is something that you'll need to learn to navigate. As with the rest of the Pacific Northwest, expect rainy weather throughout most of the year. Snowfall is only a few inches on a yearly basis, and temperatures range from the 30's in the winter to the 70's (and rarely, 80's) in the summer.
Aerospace and manufacturing are two of the largest industries in Kent, which means that there are a lot of opportunities for you to get a job and thrive here. If you have a family, you'll be glad to reside here and raise your family. While the cost of living is still higher than the national average, it's affordable for many families. Most people in the area own their homes, and employment is relatively high. The school district is one of the largest in the state, but it is known for their commitment to excellence and helping their students to feel prepared when they go off to college.
Overall, Kent is a lovely place to reside. Between its proximity to Seattle, the average cost of living, and the job opportunities, you will do well to raise a family there and see what a difference it could make in the future.