Total of 1 carriers in
Lakewood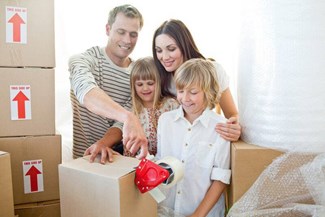 Lakewood Movers
You're relocating to Washington and you're trying to work out the details. You want to be sure to find the best options for your move, but you may be unsure about what it's going to take to make that happen. iMoving is here to help.
At iMoving, we're focused on providing the very best connections to cross country moving companies and local movers that can take care of everything you need for your move. We are a moving facilitator – that is, we connect you with companies, you book through us, and we make sure that everything goes smoothly.
We've done a lot of the hard work for you – we have checked into all of the companies that we want to work with and we ensure that they are going to provide you with the top service, respect, and professionalism that you deserve. We fully check out all of the companies and only provide all of our facilitation services to the best of the best.
It's also really quick to use the iMoving website to be able to figure out which moving company is right for you. You can get on there and let us know where you are and where you're going. You'll get provided with all sorts of information related to several companies, including moving cost estimates and quotes.
Then, you use our website in order to book your movers. We take care of the cash and you can feel confident that you're getting exactly what you need in order to complete your move. From the beginning of looking for quotes until the very last thing is unpacked in your home, iMoving is here to assist you with the process.
Head to our quotes page and get started. We can't wait to serve you!
Moving Services in Lakewood, Washington
Packing Services: Are you looking for help when it comes to packing and unpacking your stuff? Many moving companies offer packing services for an additional cost. They will even unpack your stuff when you get to your new home. Some companies will include assembly/disassembly as part of these services, or as a separate option.
Local or Long Distance? Local moving companies are movers that deal with moves that are 100 miles or less from your home. Long-distance movers, on the other hand, take care of much further moves – they may even specialize in cross country moving.
Commercial or Residential? Home moves usually just involve a lot of furniture. Commercial moves are much more complex – you need to move electronics, machinery, and all sorts of other things from where your business is now to where it's headed. Because of that, you may need a special type of moving pro to take care of it for you.
Storage Services: Need to rent storage for any period of time? There are a handful of companies that will offer both moving and storage services, which makes it a lot easier to get things transported to your storage unit on moving day.
Special Handling: If you have any sort of fragile item that needs to be moved, you want to be sure that you let your movers know. Some of them will include it as part of their moving costs; others will charge an additional fee for special handling or white glove services, as they are also called.
Material Sales: Whether you need to buy moving boxes or take care of moving truck rentals, many moving companies will offer these services and more – you just need to be sure to ask about them. Ask about it during the quotes process to get an idea of what you'll get.
Our Favorite Moving Tips
1. Heavy items should always be in smaller boxes
As you start loading up moving boxes, be aware of the weight. You don't want to end up with a box that collapses while you're moving it, or a box that's too heavy to move safely. Instead, you want to be sure that you are able to fit plenty in a box, while being careful about weight distribution.
2. Distract kids during packing with their own box to pack
Worried about your child getting in the way while you're packing? One way to prevent issues with this is to go ahead and give them their own box to pack up. They can decorate it however they wish to do so and put whatever they think is important to put in there. It'll lessen their anxiety about the experience, as well!
3. Use checklists wisely
A moving checklist is absolutely essential when you're working to get everything done within a decent period of time. Put together a to-do list that is going to be accurate as to what you need to accomplish while, at the same time, not so detailed that it stresses you out. Also, while you're putting together a moving checklist, you'll also want to be sure to go ahead and put together an inventory of your items, too.
4. Donate and/or throw away items during the packing process
While you're packing up items in your home, be certain that you take time to actually go ahead and sort through items that you don't need anymore. The less you take with you, the less stressed you'll be, and the less you'll have to pay for your move. Consider having a moving sale before you leave and you can make some money back, too.
What to Know When Moving to Lakewood, Washington
Those who are looking to live in a more rural part of Washington really have a lot to enjoy if they decide to move to Lakewood. This beautiful town is surrounded by thousands of acres of forest, and a National Park is right in the center of it. Found in Sawyer County, this lovely area has lots of things to do and it's one of the most affordable places to live in Washington.
If you love the outdoors, Lakewood is a lovely place for you to live. Not only can you enjoy the great outdoors in huge ways, but you'll also have the opportunity to check out cool outdoor-themed places of interest, like Lakewood Lake and the Freshwater Fishing Hall of Fame!
Families love living in Lakewood. Not only do outdoor things attract them, but the schools are some of the best in rural Washington. On average, they have test scores that are about the same level as you'd find in cities like Madison. There are all sorts of kids' activities to enjoy, and there are plenty of places to go and have fun. The Chamber of Commerce website is kept up to date so that locals can always know what's going on in and around town.
Young professionals and families make up the bulk of who live in Lakewood. The median home value is around $140,000; the median rent is around $600 for a standard 2 bedroom apartment. This safe town has plenty of diversity to enjoy. Manufacturing is one of the biggest industries here, followed closely by medical jobs. On average, an individual will make around $50,000 a year.
All in all, Lakewood is a lovely place to start a family or to start your life after college. With its low cost of living and lovely area, it is a great consideration if you're looking to live in rural Washington.