Total of 2 carriers in
Renton
Advanced Relocation Experts
Renton

Renton, WA

4.00
20

Years in Business

1

Trucks

12

Workers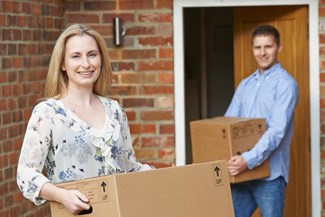 Renton Movers
Are you getting ready for a big Renton, WA move? If you have ever moved before, you know how strenuous of a process it can be. It can be a long and daunting task when you think about packing up all your things, making all the calls you need to make, finding storage options, and choosing the right moving company.
Did you know it doesn't have to be so difficult?
Enter iMoving. Here at iMoving, we want to make moving simpler for all the people out there getting ready to move to new homes or even new business locations. Whatever your moving needs are, iMoving has you covered. That's because we have compiled a network of some of the best movers in the country, all properly equipped to make your move to Renton super easy and efficient, taking all the stress off of you and letting you focus on the bigger picture.
Why work with iMoving? We select only the best moving companies in Renton to be in our iMoving network, and all of the local moving companies have been thoroughly backgrounded checked and reviewed to ensure they provide only top quality service. This gives customers peace of mind knowing their things will be treated with the respect they deserve. Our Renton movers are professional moving teams, treating their customers with kindness and respect and offering a whole host of services to make your move as simple as possible.
Moving Services in Renton, WA
When you're planning a move, there are a lot of different things to factor in. Whether you're worried about packing your things up, finding storage for certain items, or needing stuff hauled across the nation, we've got you covered.
Long Distance Moving: The law places stringent requirements and qualifications for moving things long distance. Never fear, however, because all of the long-distance moving companies in the iMoving network are fully certified and licensed to move you and your stuff to any state you need to go.
Full Packing Options: No one wants to think about packing up their whole house. The very sound of that chore puts a lot of people off when they are thinking about moving. After all, some of us just have a lot of stuff. This isn't a problem when working with iMoving companies, because they offer services that will pack up your whole house for you, taking the stress off your shoulders. Your stuff will be in good hands, and you can work on other matters.
Storage: Everyone has things that aren't easy to be moved or that may just need to be stored away for a while. This is not a problem, as many of the companies in our iMoving network offer storage options for short term or long term, allowing customers to store their things in a safe, climate-controlled environment during their move.
Special Handling: Do you have something that may require a special touch that you need to be moved? Not a problem, either. Whether it is a special piece of furniture or a family heirloom, our moving companies know the importance of certain items, and offer special handling services for those items that may require special care and attention to detail.
Commercial Moving: If you are a business owner looking to get ready to move to a new location, you can count on iMoving to be there to help. Many of the movers in the iMoving network offer commercial moving services to help you move your business and your assets to your new location with ease.
Make Your Renton Move Simple With Some Pro Moving Tips
With moving already being enough of a difficult process, we're here to provide you with a few simple moving tips. These expert tips are sure to help you make your move an easier process. Just another way iMoving is here to help.
Make sure to grab some extra moving and packing supplies: You will definitely be in need of packing and moving supplies when you're getting ready for the big move. Make sure you have plenty of extra supplies on hand. You would much rather have too much than not enough moving supplies when the big day comes, so make sure you pick up plenty of supplies to keep you sorted out.
Pack ahead of time: Packing is one of the hardest parts about moving, and it is the task we all dread the most when planning a big move. The process can be made a lot simpler by packing up ahead of time. This will save you a lot of time and stress if you don't put it off until the last minute.
Be sure to forward your mail to your new address: If you start the process of forwarding your mail a few days in advance, you won't miss out on any important pieces of mail when you arrive at your new home.
A Few Good Things to Know About Renton, WA
Renton is not short on things to do and find places to eat for its residents. Whether you're looking for something to enjoy with the whole family or just want to enjoy a nice stroll in nature, Renton has something for you.
Nature lovers will enjoy some of the parks in the area. Cougar Mountain National Park offers a whole nature park as well as hiking trails and scenic views. Gene Coulon Memorial Park offers a huge boating area, tennis courts, and plenty of areas for picnicking.
Feeling hungry in Renton? Not a problem. There are plenty of delightful restaurants in the area for you to enjoy. If you're in the mood for a delicious steak, Melrose Grill has you covered. Anyone seeking American classics like a great hamburger will enjoy the menu at WildFin American Grill, and seekers of a good pizza will find their favorites at Smoking Monkey Pizza.
Renton has something for everyone. Whatever you like to do, there is surely something here that is right up your alley. You will be able to enjoy all Renton has to offer when your move is complete, so make your move to Renton an easy one with a friendly iMoving moving company.