Total of 1 carriers in
Redmond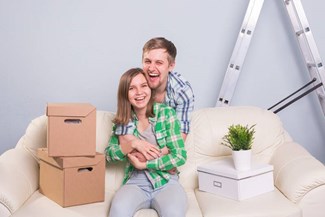 Redmond Movers
We get it, moving is a stress-inducing and tiresome task, but making sure you're finding the best moving company for your upcoming move is a crucial part of the whole moving process. It doesn't have to be that stressful, though. Your friends here at iMoving are proud to say we are here to help you find the right Redmond movers for you, to make your move quick, easy, and efficient.
Redmond is a fun city to live in, with all sorts of things to do. You're probably looking forward to getting here and enjoying all the things it has to offer, but the move comes first. You can rest assured knowing that iMoving has assembled a whole network of the best local moving companies in Redmond to make your moving experience easy.
You will be treated with kindness and respect, and your belongings will be completely safe when you're dealing with any of the quality movers in our iMoving network. All of our Redmond movers are fully licensed and certified, rigorously background-checked for customer satisfaction and great moving practices, and have all been spoken very highly of by past customers.
With all of that going for you when working with iMoving, it is super simple to choose the right Redmond moving company for you. Any of the professional moving companies iMoving partners with will make sure your possessions are treated with care and arrive safely. You will be able to stress less about the move, and let your moving team handle the heavy lifting.
Moving Services in Redmond, WA
You can make your move super easy with some great options offered by moving companies in our network. Check out some of the services our partners offer for customers to take advantage of.
Full Packing Options: The thought of packing up the whole house can make almost anyone anxious. All of the organizing, lifting, and packing up can be time-consuming and stressful. This doesn't have to be the case, though. Many of the movers in the iMoving network offer full packing options for your whole house, letting you sit back and focus on other aspects of your move and not worry so much about the packing.
Storage: Storage can be a big deal during a move, as some families have some belongings that they'd rather not have to worry about during the move. Don't worry if you're in need of storage, iMoving has you covered. Many of the movers in our network offer storage options for short or long term that is climate and pest control to keep your stuff safe while you move.
Local and Long Distance Moving: Whether you're moving across the street or across the state, we have you covered. A lot of licensing and special qualifications are required for long-distance hauls, and the interstate moving companies we work with are fully licensed and qualified to move your belongings where they need to go. Talk about having peace of mind.
Special Handling: Like a lot of other families, you may have something like large furniture or antiques that require special care when being moved. Many of our moving companies offer special handling services to make sure your valuables are in good hands.
Commercial Moving: Entrepreneurs need not fear, because iMoving also offers commercial moving services to help you safely move your business to your new location.
3 Handy Tips for an Easier Move
Make your move even quicker and more efficient with some of these handy tips.
Get rid of things you no longer want or need
Sometimes it's easier to just lighten the load before a big move. If you have a lot of clothes you no longer wear or things that you don't use that could be better served to someone else, feel free to pack it up and give it away. Many organizations like Goodwill accept donations of clothing and other household items.
Keep an organizational checklist to help you plan better
Have a master checklist to help you map out your move better as well as to help you keep track of your stuff. This will help you to stay organized and on track.
Get free boxes ahead of time
All sorts of businesses will be happy to give you empty boxes for your move. Call up local businesses like retail stores ahead of time and ask them to save some boxes for you. You'll be glad you did, and many stores will be glad to get rid of the extra boxes, as well.
What You Need to Know About Redmond, WA
Redmond, WA is a great place to live. It's home to technology companies as well as offering plenty of fun things to do for residents and visitors alike. In Redmond, you will never have any shortage of things to enjoy around town.
Do you love parks and natural attractions? Redmond has plenty on offer for you, then. Marymoor Park offers folks plenty of space, along with an off-leash dog park, a climbing wall, soccer fields, and even live music. Nearby Idlywood Park is another great attraction, right on the water with a beach, a playground for the kids, and canoe rentals.
Technology lovers will enjoy visiting the Microsoft Visitor Center and the Microsoft Main Campus Fountain. People who love a good puzzle and the thrill of a good game will enjoy the fun to be had at the Conundrum Real Escape Rooms.
Feeling hungry in Redmond? There are plenty of delicious local restaurants to choose from. Check out The Stone House if you're in the mood for some American classics in a relaxed setting. Anyone who loves Italian food will enjoy Sages Restaurant, and folks looking for a pub atmosphere should check out Redmond's Bar and Grill. The Matador offers customers authentic Mexican cuisine at good prices.
As you can see, there is plenty to do in Redmond. After you get here, you'll have plenty of things to enjoy, so choose an iMoving moving company to make your move easy, and come enjoy all the things Redmond has for you.