Total of 1 carriers in
Calabash
A & M Friendly Movers
Calabash

Calabash, NC

4.25
6

Years in Business

6

Trucks

55

Workers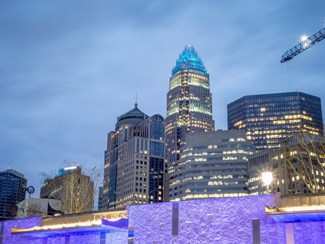 Calabash, NC Movers
A small, seaside town near Wilmington, Calabash is a charming place to settle down. If you are unsure of how to find the best movers in Calabash, NC, the iMoving platform is a valuable resource you can leverage.
The iMoving team carefully assesses and thoroughly vets the top-rated movers in the area, providing users with a detailed list of what companies offer specific moving services. Such a list allows you to quickly assess the available options ahead of your move, and then communicate with the companies about their availability.
If you want to seamlessly and effortlessly navigate the coming weeks, use iMoving to find the best mover for your relocation. Every quote you receive on our platform is binding, and you have full control over the process from beginning to end.
Hire Local Movers in Calabash, NC
The best way to move locally is by hiring a reputable mover who has the experience to handle your project. At iMoving, we have up-to-date information about the best local moving companies in Calabash, NC. You can trust that every company on our platform is reputable, safe, and affordable.
We go through the painstaking process of sorting through customer reviews of local movers in Calabash, NC, checking their insurance and license details, and conducting in-person interviews with their teams. Only after such vetting do we allow a mover to feature on our platform, ensuring users are accessing lists of the very best relocation professionals in the area.
Safely interact with movers using our messaging feature, which allows you to exchange information about your move until they provide you with a binding quote. You can request quotes from several movers before deciding on a single company to handle your move.
Find Reliable Long-Distance Movers in Calabash, NC
Safely and efficiently moving over long distances is best accomplished with the help of a reliable mover. At iMoving, we know the importance of our customers finding top-rated long-distance movers in Calabash, NC. We take a long time to vet each company before featuring them on our platform, ensuring you can choose any of the available movers on your ideal moving date.
When you connect with long-distance moving companies in Calabash, NC on iMoving, you will eventually receive a binding moving quote. The mover cannot change this quote, unless you request additional services on the day of your relocation. You can also pay the deposit for your move through our platform.
At iMoving, we promise full transparency to every user. A record of your communications with every mover is safely stored on our servers, while your deposit and final payment is held by our team until you confirm a positive experience with the mover.
Calculate the Cost of Movers in Calabash, NC
There should be no uncertainty regarding the cost of relocation if you are in the final stages of planning your move. Thanks to iMoving, you can quickly find out how much you may have to pay to relocate in the coming weeks.
We have a handy moving cost calculator that you can use to receive a rough estimate of your moving expenses. Such a calculator only requires you to enter the approximate size of your move, and the distance between the origin and destination zip codes.
If you require a more accurate quote, you can enter more information on the page. Our team will assess the specifics of your move and get back to you with a very accurate quote within a few hours.
Use a Checklist When Moving to Calabash, NC
Any family's worst nightmare while moving is to forget an important task, such as closing a utility account or arranging for vehicle transportation ahead of their moving date. Do not forget an important task during your relocation by using the iMoving printable moving checklist.
Users can download the checklist, fill it out with information regarding their move, and then print a copy for their records. Hold onto the list and continue to check off items as you complete them. By having such a record of moving-related tasks, you will not accidentally forget an important job.
Allow iMoving to make your upcoming Calabash, NC move a little easier by helping you find the best mover for the job.