Total of
1
movers in
Sanford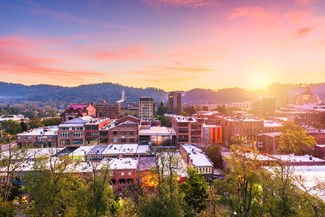 Sanford, NC Movers
A modest town of roughly 30,000 people located halfway between Raleigh and Fayetteville, Sanford is a charming suburb where you can raise kids and enjoy a quaint life. As you take steps to prepare for an upcoming move, allow iMoving to make it easier for you to find the very best movers in Sanford, NC.
Rather than spending hours combing through reviews of movers in the area, you can trust that iMoving has done that research for you. We compile a list of the top movers in any given city, vet those movers personally, and then feature them on our secure platform.
Use iMoving to communicate with highly rated movers that provide the services you are seeking, receive moving quotes, and secure a booking for your ideal moving date.
Tips on Hiring Local Movers in Sanford, NC
When you are on the lookout for local moving companies in Sanford, NC, choosing between ten or fifteen businesses is very difficult. You may not have the experience of moving to judge whether a specific mover is the one to choose for your upcoming relocation.
Thanks to iMoving, you do not have to stress about making such decisions. When you sign up for our platform, you have access to all the best local movers in Sanford, NC. Every company on the platform is personally vetted, as we ensure they are reliable, affordable, available, and friendly.
Whether you are planning to request a full-service move, or you prefer to pack and unpack your belongings yourself, iMoving can connect you with the movers that are best suited to your needs.
Ensure you are informing the movers about any special requests, such as moving a very heavy object or taking belongings up and down several flights of stairs. If they are not aware of these issues before the moving date, your relocation may cost more than the price you are initially quoted.
Seek the Best Long-Distance Movers in Sanford, NC
Do not make the mistake of choosing an unreliable mover for your upcoming cross-country or long-distance relocation. Such moves are very challenging, and you could end up experiencing weeks of delays until your belongings arrive at the destination city.
Trust iMoving to connect you with the top-rated long-distance movers in Sanford, NC. We personally check the insurance details, licenses, customer reviews, and other details of every mover on our website, ensuring you can comfortably pick between the top movers in the area.
Aside from offering a list of reliable long-distance moving companies in Sanford, NC, we also make it effortless for you to communicate with and pay movers. You can use our secure chat to receive binding quotes and exchange information about the relocation. The iMoving platform allows you to make a deposit to secure the moving date, and then pay your full bill after the move's completion.
Calculate the Cost of Movers in Sanford, NC
Before getting too far in your relocation plans, you will want to get a good understanding of how much the endeavor will cost. By using the moving cost calculator on the iMoving site, you can understand the rough cost of your specific relocation.
Enter details such as the origin and destination addresses, how many rooms worth of belongings you plan to move, and any relevant information to receive a rough estimate for your moving price. If you provide even more information, and do not mind waiting a few hours, we can come up with an extremely accurate quote as well.
Make Your Move to Sanford, NC Efficient
As your moving plans enter the final stages, ensure you are keeping track of every relocation-related task that must get done before you can close up your present residence and travel to your new home. The iMoving printable moving checklist makes it very easy to keep track of all these tasks.
There are so many errands you must complete during a relocation, such as closing utility accounts, forwarding mail, getting a new driver's license, and forwarding health records to your new primary care provider. The iMoving checklist ensure you are on top of every task, and do not forget anything crucial in the hectic last days before your moving date.
Leverage the iMoving platform to enjoy a seamless Sanford, NC move.