Total of 1 carriers in
High Point
Two Twins and A Truck
High Point

High Point, NC

4.42
1

Years in Business

2

Trucks

4

Workers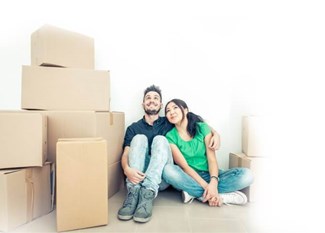 High Point Movers
When it comes to moving, control is one of the most important parts of the process. You need to know things like where your boxes are going, what went in which box, and how you are going to get your items from your current location to your new home. Thankfully, iMoving is a company that knows how important control is and gives you control over your moving company.
At iMoving, we work with a well-reviewed and trusted network of local and long-distance High Point moving companies. We only partner with High Point movers that pass our thorough vetting process and uphold our standards of fair pricing, professionalism, and respect for the customer. If a moving company in High Point exhibits a downward trend in recent customer reviews, they are removed from our network. This ensures you only get access to the very best.
Using the tools at iMoving.com, you'll be able to screen through High Point movers that match your moving needs. You will be able to enter all the data about your upcoming move; whether you are moving from a house or apartment, the weight and number of boxes you have, the distance that will be traveled, and more. Then you will be able to get a quote based on those data points from movers that are best suited to your needs.
In short, we're here to make your High Point, NC move as easy as possible. We even provide a secure payment process where once you've settled on a moving company and have a firm quote, you won't pay a cent until the job is done. That's less stress for you!
Moving Services in High Point
Not all moving companies are about loading up boxes and moving heavy objects through very small doors, but most of the High Point movers in the iMoving network offer various services to take advantage of.
Disassembly and Reassembly: Some larger items will probably need to be disassembled in some capacity to either fit in the boxes or the aforementioned small doors. Movers who can do this will be able to take your stuff apart and then put it back together in your new home.
Storage: If the house you are moving into isn't quite ready for you to move into, then we have High Point movers in our network with storage facilities to keep your belongings secure until the new place is ready.
Long-Distance Moving: For moves longer than 100 miles, you'll want an interstate or long-distance moving company. Crossing state lines requires difference licenses and long-distance movers in High Point will also have the special equipment needed to haul large loads to a neighboring state or clear across the country.
Moving Tips to Keep You Sane
While moving might cause some to rip their hair out, there are a few common-sense tips that can allow for a more structured move and keep panic from seizing control.
First, make sure to pack what you don't need first, and work your way up to essentials. About a month before the move, make a lap around your house and start packing the stuff you still need but aren't using anymore. The next week, keep on packing, going room by room and boxing up the things you don't need. By the time you get to the essentials, everything should be boxed up.
Next, those essentials that are leftover should be kept with you at all times. That includes things like a change of clothes, important papers, jewelry, and anything else you'll need for the first night in your new home. If you don't want movers touching it, then keep it with you.
Labeling your packages, either with a color code, labels, or another form of identification will make things easy when you are unloading them. You'll instantly know where everything goes and will be able to unpack things systematically. It might sound like another task to do, and a boring one at that if you have a ton of boxes, but it will make unloading easier.
Finally, take your time with the process. Don't wait until the last minute to move or stuff everything haphazardly into the boxes minutes before the truck arrives. You should know you are moving long before you start packing, so take advantage of that time and get a moving schedule in place. Then you can make a little progress every single day. That's the best thing you can do if you want moving to be less stressful.
The Highs of High Point, NC
One of the benefits of High Point is that you won't need to worry about furniture after the move. The city specializes in furniture, textiles, and is called the Home Furnishings World Capital. So, if you need to replace some of your old chairs, tables, or bookshelves this is how to do it.
In the late 19th century, the furniture industry really took off, with the town's location being a prime spot for transportation. As more people came up north looking for jobs, the town was there to receive them. By the time the railroad line was established, 13 furniture factories were in High Point and over 40 were in the surrounding area.
Now, you can go to several furniture shops or even the High Point Furniture Market to find brand name and quality made furniture at a big discount. Plus, it's also the home of the world's largest chest of drawers, so that's a sight that needs to be seen!
If you don't like furniture, then you can go to the All-A-Flutter farm where you can see, learn about, and even feed butterflies. It's a great place to see beautiful flowers and butterflies, plus, if you are lucky some might even land on you!
There are countless other museums and attractions, such as the Kersey Valley Attractions that has several fun items rolled up into one. From a large haunted house to zip lines to a corn maze, you can come here over several months and still not run out of things to do. Plus, the attractions change based on the time of year, so you'll have to check back for surprises.
High Point's got a lot of cool features, and you'll be able to explore them all when you make it your permanent home.