Total of 1 carriers in
Rocky Point
Kennedy Truckin Inc.
Rocky Point

Rocky Point, NC

4.80
4

Years in Business

6

Trucks

6

Workers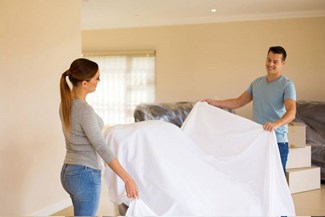 Rocky Point Movers
Relocating to a different place is something that may happen in your life at one point.  So many factors may force you to relocate to a new region. Work-related issues and a new home purchase are some reasons that may see you move to a different place.
This is usually one hectic moment for many because of the activities involved. The best way to stay free from such stress is by hiring a moving company. They will do most of the work for you, and you will have a smooth time settling in your new home. iMoving is one of the best moving facilitators to use if you are within several US states.
One of the states we have covered is North Carolina. We can help you with your relocation in and out of Rocky Point, North Carolina. What we do is link you to the best moving companies in Rocky Point. All that is possible through our online platform.
We have a website with a wide range of features and also easy to navigate. Planning your move has been made easier because you can do everything using your phone or PC from your home or office's comfort. The first step is signing up before you enter your move details. You can then sample different moving services in
Rocky Point that has been listed on our platform. Go through their profiles, check reviews, and compare prices before choosing the one you consider best. One reason why you should use iMoving is that we have partnered with experienced movers.
We recruit movers that have at least two years' experience in this service. They must also have an operating license and a certificate of insurance. Price should not worry you because the moving cost calculator on our site can help you get a quote for your move. You will have an easy time when you use iMoving to hire a mover in Rocky Point, NC.
Interstate Moving Guide from Our Experts
The two types of moves you can make are local and interstate moves. Local relocations are quite easier because you are only required to relocate within Rocky Point town or the state of North Carolina. It is different for interstate moves that need you to cover a long distance. Moving companies in Rocky Point offer both local and regional moves. This also applies to those who are moving to Rocky Point from other states. Here are a few tips from our experts that can help you during your interstate move.
Research
Researching your new state before your move is essential. This will help you understand more about that particular area. You don't want to move to an area where you will have a difficult stay or limited access to several services or basic amenities. The best you can do is research the particular area to ensure there is everything you need.
Such information can help you know the rules, taxes, and other requirements in a specific state, which is vital in deciding what items to carry. Once you are done with your research, you can plan your move using our platform and choose the right mover in Rocky Point to help you get to another state or move from another state to Rocky Point.
Find a Home
Getting the right home to settle in after moving is essential. One of the details you are required to key in before getting a quote using our moving cost calculator is the size of your new home.
You are required to indicate the number of rooms in your house to know the amount you are likely to be charged for such a service. You should, therefore, look for a home that meets your needs for a smooth move. This makes it easy for you to get a quote, and our movers will be at your service within a short time.
Organize Your Items
Organizing your belongings is vital for a smooth move. You will quickly get rid of the junk that will see you pay more during your move. Moving with old items to a new home is not the best decision. They will only fill up your new home. Here at iMoving, we offer disposal services to help you get rid of unwanted items before you move.
Our experts will come with the right trucks to carry some of the unwanted items in your home and dispose them. If you have some goods that are in perfect condition, then we can help you sell them to several junkyards. We also have storage facilities that may prove essential in keeping your items.
Pack Early
Packing early for your long-distance move can reduce the hassle that is usually experienced during the last minute. After planning your move on iMoving and settling for the right relocation date, you can start packing different belongings. Start with items that you do not use the most. We can chip in to help you during this process.
iMoving has different types and sizes of moving boxes you can use to pack your belongings. You can request early if you want to start packing before your preferred moving date. We also have the best boxes and materials to transport your fragile items. You will have an easy time packing your items when you hire a mover in Rocky Point through iMoving.
Hire a Mover
Getting the right mover for your interstate move will guarantee you a smooth time. This should be the least of your worries when you use iMoving. There are so many moving companies on our platform that will guarantee a smooth relocation to another state.
We will link you to the best moving services in Rocky Point, North Carolina, to help you move to another state. Our moving experts also offer relocation services from other states to Rocky Point. Moving companies in Rocky Point on our platform have different tuck sizes that can help get belongings of different sizes to your preferred destination. Follow these tips from our experts to have an easy time relocating to Rocky Point, North Carolina.
Why We Are the Best for Your Commercial Moving Needs?
Apart from residential moves, we also carry out commercial moves. This is ideal for businesses or companies that wish to relocate from one office to another. Commercial moving is quite different from residential moves because of the items being transferred.
There are lots of fragile items in a business move. We have the best Rocky Point moving services that will grant you smooth commercial relocation. Here is why iMoving is the best platform to use when hiring a mover in Rocky Point for your office or business move.
Professional Packing
We have partnered with the best moving companies in Rocky Point to ensure your office items are packed correctly. Printers and computers are some of the common fragile items in most offices of businesses. Their chances of getting damaged when moving are high if they are not packed correctly.
Our moving experts will first assess the items in your office or business before identifying the right procedures to follow when moving them. Packing materials such as bubble wraps and packing peanuts are some they will bring for your fragile items. We also ensure your boxes are correctly labeled and sealed to keep your office items safe.
Affordable Moves
How much am I going to pay for my move? It is a question most people ask themselves before moving. Coming up with an accurate quote is not that simple when looking for different movers. You might be forced to inquire from different movers, which is quite hectic, and you can even be overcharged during the process.
It is all different when you use iMoving to hire a mover in Rocky Point, NC. Our movers offer friendly rates for commercial moves. You can use the cost calculator on our platform to determine the amount you are likely to pay for your move. This feature requires you to key in details such as moving distance. It will help you get a moving quote, and you can easily budget for your relocation.
Insured Movers
An accident is the last thing you expect during your move. You should never take chances with your business or office items, most of which are valuable. The best you can do is hire an insured mover.
This is vital in ensuring you are covered in case of an accident or damages witnessed during your move. iMoving has partnered with insured moving services in Rocky Point, NC. All moving companies must have a certificate of insurance before they are listed on our platform.
Customer Service
We have set up highly reliable customer service for clients experiencing challenges during a commercial move or those who are having difficulties planning their move. Our contact lines are always open. You can also reach out to us through the social networking platforms listed on our website. How about you use iMoving to complete your commercial move.