Total of 1 carriers in
Bensalem
Interstate Relocation Systems
Dallas

Dallas, TX

3.40
7

Years in Business

12

Trucks

40

Workers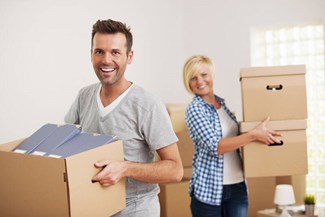 Bensalem Movers
If this isn't your first time moving, you know how frustrating the entire process can be. From picking the perfect home to finding the right movers, it can be a time-consuming and highly stressful experience for many individuals. It's enough to make anyone want to avoid moving, which is why iMoving was created.
iMoving makes it possible to secure local and long-distance moving companies with confidence and book your move as soon as you're ready. On our website, it is possible to take care of just about every part of your move that involves moving companies in Bensalem and other cities and states throughout the country.
iMoving has changed the way individuals complete local and long distance moves. Instead of taking a chance and working with a random moving company, we have made sure to research and list qualified Bensalem movers in our network. All of our movers can be trusted to be on time, professional, and trustworthy.
Before being recommended by iMoving, each moving company will need to pass a thorough and complete background check and verification process to ensure they supply high-quality services. Movers are also researched to make sure that past customers have been satisfied with their work, which means you will, too.
If you're ready to get your move started as soon as possible, you can visit iMoving to estimate moving cost and pick from several moving companies based on the data you input into our moving cost calculator. From there, you can add or remove services and make changes to your inventory up until it's time to get the show on the road.
There's no hassle when you work with iMoving, so visit our website as your convenience to find movers in your city that can get your belongings to their new home.
Moving Services in Bensalem, Pennsylvania
Full Packing Services: Don't have enough time to pack up your entire home? Full packing services come in handy when you're busy or don't want to struggle packing your belongings. Movers are trained and know exactly what needs to be done to make sure your packed items make it safely to your new residence.
Storage Services: Need to store any of your belongings for any period of time? If so, you'll want to book storage services with your movers to keep your items safe for as long as you need them. Storage options vary and can be temperature controlled as well as pest controlled to ensure items are kept in their original condition.
Local Moving Companies: Local moving companies perform home relocations within a certain radius, which is usually 100 miles. These local movers often charge per hour for their services, so it is in your best interest to make these moves quick and easy for moving professionals.
Long Distance Moving Companies: Long distance moving companies go beyond 100-mile radius and can take your belongings across state lines and to a completely different part of the country. These movers are required to have a USDOT number and charge based on the weight of shipments.
Commercial Moving Companies: A commercial move requires a bit more specialized experience than a residential move, as special and fragile equipment will need to be moved from one place to another. This equipment is often extremely valuable, so ensuring that it makes its way safely is the number one priority of commercial movers.
Special HandlingServices: Delicate items will need to be handled with much more care than usual, as they are more prone to becoming broken or damaged during transit. Professional movers can ensure that you don't hurt yourself moving special items like pianos, instruments, artwork, and oversized furniture.
Tips for Moving with Professional Movers
When you're moving using a professional moving company, you may need to do things a bit differently than you would if you were moving your items on your own. To help prepare for local or cross country movers, let's explore some tips you can use to make the jobs of local movers easier and faster, saving money and time.
1. Clean
It may seem like a simple tip, but many people skip cleaning out their homes and assume that everything will work itself out on the day of their move. This can be a bad idea, as cleaning can make it much faster for movers to pack and load your items. It also reduces the chance of losing items and can lower your moving costs if you're working with cross-country moving companies.
2. Prepare Appliances
Speak with the moving company you choose to make sure that they can move your appliances and keep them safe and intact. Movers will often not disconnect appliances, so you will need to do so on your own. Before the date of your movers arrive, unplug any refrigerators, freezers, washing machines, and other equipment so they can be loaded properly.
3. Gather Important Documents
If anything gets lost in your move, you don't want it to be your paperwork. Keep any important paperwork and documents stored safely in a place that can be easily accessed whenever you need specific items. Some of the documents you may consider gathering and keeping together include:
Forms for high-value inventory
Bill of Lading
Driver's licenses
Passports
Mortgage or lease documents
Social security cards
Medical records
Birth certificates
Vehicle information
4. Plan for Children
If you have children or pets, you may consider keeping them occupied on the day of your move. Children can get in the way of movers and make the environment less safe for every individual involved in the moving process, so getting a babysitter and keeping pets out of the way can be very helpful for moving professionals.
What to Expect When Moving to Bensalem
The city of Bensalem is located along the banks of the Delaware River, which borders Philadelphia. If you haven't lived in Bensalem before, you have likely driven through it. Its location makes it a major transportation route, which could explain why its population is the highest of the municipalities located in Bucks County.
A Family Place
Bensalem's history is vast, but this doesn't mean it is filled with older individuals and events for adults. In fact, it is quite the place for the younger generation and at least 30 percent of households have children in them. This means your children will have company as they go through life and grow into well-rounded teenagers and adults.
Get to Know the Neighborhoods
Bensalem is home to numerous developments and neighborhoods, each with their own unique sense of identity and characteristics that set them apart from the others. Some communities that are often sought after include Cornwell Heights and Andalusia. Other neighborhoods include Torresdale Manor, Nottingham Village, and Oakford.
The types of residences available in the area vary greatly, ranging from single-family homes to apartments and trailer parks. There are also housing options for seniors, so each member of a household can live comfortably.
Commuting
Due to Bensalem's position, commuting to Philadelphia and other areas can be quick and easy depending on exactly where you're going. Professionals can relax knowing that on any given day, their commute can be just under 30 minutes – even if they're heading to the airport. Public transit options are also available, so you can get around Bensalem, visit Philadelphia, or even take a trip to New York, all on a bus or a train.
When you're planning on moving, the main commute you'll be considering is the distance you'll have to travel with all of your household's belongings. By working with Bensalem movers in the iMoving network, you can make sure your items get to your new home quickly and safely.