Total of
1
movers in
Lower Pottsgrove Township
Fast Link Moving
Lower Pottsgrove Township

Lower Pottsgrove Township, PA

3.8
2

Years in Business

2

Trucks

5

Workers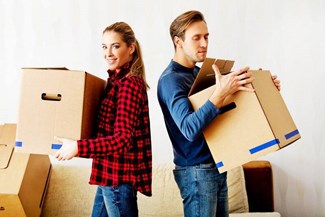 Lower Pottsgrove Township Movers
It is usually the goal of anyone who is planning on moving to have the process go as easy as it possibly can. With any move, there are a lot of moving parts that need to be considered for the move to be considered a success.
For example, you first have to decide whether you're hiring movers or going to get a moving truck rental, you have to go through and pack up all of your things, and so much more. There's a whole bunch that goes into a move!
Is there a way to simplify the whole stressful process at all? As it turns out, there is. If you choose to hire local movers or cross-country moving companies to help you get your move to Lower Pottsgrove Township underway, then you should be considering working with an iMoving approved moving company.
Why work with iMoving, you may be asking yourself. This is easy to answer. With iMoving, you are unlocking an entire network of some of the best, most experienced, and most trusted moving companies the moving business has to offer. All of our partner moving companies have been personally reviewed by the iMoving team, and they are all highly spoken of by customers they have worked within the past.
Our movers are courteous and kind, and with them, the customer always comes first. Our partner movers will do everything necessary to make sure you are happy with your move when it is complete, and you'll quickly learn why they are so highly favored by so many happy customers, and why they are approved by the BBB (Better Business Bureau).
As if that wasn't enough, you also get access to some other moving freebies from iMoving. For example, you can take advantage of our handy printable moving checklist to help you list and itemize the things you plan on taking with you during your move.
Moving Services in Lower Pottsgrove Township, Pennsylvania
Don't think your movers are only here to load your things and haul them to your new home. No, when you choose to work with a local or long-distance moving company in the iMoving network, you can also choose from some of these special moving services to make your move even easier for you.
Disassembly and Reassembly Services: All too often, you need to take apart a piece of furniture, a kitchen appliance, or even a heavy electronic device in order to make it fit through doors or properly into the moving truck. Disassembly and reassembly services are a great way for you to let the professionals handle this task.
Difficult Maneuvering Services: Sometimes, you might have a bit of difficulty moving a large item or furniture piece from one room to the next, down a hallway, out the door, or onto the moving truck. Difficulty navigating larger items through small doorways is all too common when moving, and an extra set of eyes and experienced hands will help maneuver the item properly (and safely) to its destination.
Whole Home Packing Options: This service is great for someone who has a lot of stuff to pack up, but no time (or willpower) to do so. With this service, your movers will sort through and pack up your things for you, letting you focus on other parts of the move.
Local and Long Distance Moving: If you're moving to Lower Pottsgrove Township from another part of the state, our local mover partners will have you covered. If you're planning on moving in from another part of the country, you can rest assured that the cross country movers we partner with are properly certified and licensed to transport your things across state lines.
Special Handling Services: These are services designed especially for folks who have older, uniquely shaped items, or any item in general that needs extra care and attention while being moved. With these services, you can be sure that your family heirloom, pool table, oddly-shaped sofa, or other special items will be given the proper attention it needs while being moved.
Pro Moving Tips For Your Big Move
Don't go into the moving process blind. At iMoving, we strive to help simplify the moving process of anyone who is planning a move. To help make your move that much easier, here are some professional moving tips that you should consider incorporating into your move.
1. Pack certain items separately
There are some items that you should always plan on packing away from everything else. These items can be flammable, leaky, or just not good items to have around some of your other stuff. These can include car batteries, fire extinguishers, paints, and more. If you need to move any of these items, make sure you pack them away from your other stuff for safety's sake. And check with the mover to make sure they'll take them in the truck.
2. Make sure you have plenty of packing materials for the kitchen
The kitchen is where a lot of expensive china and fragile dishes and cookware live, so you will want to be extra careful with some of these items during your move. Have sturdy moving boxes and packing materials set aside specifically for the kitchen to help out.
3. Don't rush your move
Rushing your move could lead to more problems, like forgetting something important. While you might want to get your move on the road as quickly as possible, you should always take your time and make sure everything is going according to plan.
A Few Things To Know About Lower Pottsgrove Township
What's waiting for you in your new home of Lower Pottsgrove Township in the Keystone State of Pennsylvania? Plenty, actually! There are a lot of things to love about Lower Pottsgrove Township. With only a 30 minute drive from Philadelphia, you have quick access to the big city, while enjoying the quaintness of living in a smaller town. 
Currently, Lower Pottsgrove Township is one of the less populated cities in the area, with the latest census showing a population of only 12,112 folks calling it home. Don't let that smaller number fool you, however, because there are plenty of things to enjoy doing in this Pennsylvania town.
If you have children, you will be pleased to know that there are quite a few kid-friendly things in the area to check out. You can visit Ellis Woods Park, complete with swing sets, slides, and more for the kids to enjoy. Let them play their hearts out while you relax in the sun for a little while.
You could also plan on taking them to the Limerick Community Park, which is full of plenty of space to walk, throw a ball around, have some fun on the playground equipment, or just enjoy the fresh air for a bit.
Folks looking for a day swimming or fishing in nature will enjoy checking out the beautiful lake at Sanatoga Park, and you can always expand your mind and check out a nice selection of books from Lower Pottsgrove Township's public library.
With all of the comforts of a small town and quick access to the larger cities, if you need them, Lower Pottsgrove Township is a nice place to plan on settling down. If you love nature and the feel of small-town hospitality, then you will probably love calling Lower Pottsgrove Township home.