Total of
1
movers in
Axton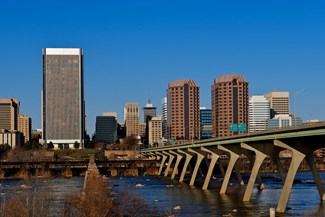 Axton, VA Movers
A rural community south and east of Martinsville near the Virginia-North Carolina border, Axton, VA is an enticing place to start fresh and build a life. As you prepare to move locally or long-distance, you may be confused about the ideal way to hire reliable movers.
The best method for finding world-class movers in Axton, VA is to use the iMoving service. Our team goes through great care to ensure that you can easily view a vetted list of the top-rated movers in your area.
Sort through lists of these movers depending on zip code, services required, dates you are planning to move, and other factors. Find the ideal few movers who offer the services you need, communicate with them regarding moving quotes, and hire the one that is the best fit for your project.
Use iMoving to easily find movers for your Axton, VA move.
Consult With the Best Local Movers in Axton, VA 
Using iMoving is the ideal way to hire local moving companies in Axton, VA to ensure that your upcoming move goes smoothly. When you rely on Google or other sources of finding businesses, you are leaving everything up to chance. You may find a reputable mover, or you may end up with a company that is disreputable.
iMoving can help you find the very best local movers in Axton, VA without any hassle. Our team goes through great care to vet movers based on their insurance and licensing information, years in business, rates and availability, services offered, customer reviews, and other factors. Use our service to hire a mover within days.
If you are hoping to save money on a move, iMoving is the place to turn. We ensure that all the movers on our lists offer extremely competitive rates, especially when you consider the quality of services you are receiving.
Hire Reputable Long-Distance Movers in Axton, VA 
As you prepare for a long-distance move, sign up for an account at iMoving to take advantage of all our services. Not only can you easily search for top-class long-distance movers in Axton, VA, but you also have access to a secure messaging system you can use to communicate with moving companies.
Our site is fully encrypted, which ensures your information is secure. You can use our online booking system to pay a deposit when you receive a binding quote from a mover that is to your liking. Then you can arrange the moving date, and eventually pay for the move through iMoving as well.
Finding long-distance moving companies in Axton, VA without our help is a lot more complicated. You would have to spend a long time reading through reviews of movers, and assessing their insurance and moving license information. We do all that work, allowing you to focus on talking with the movers to find out who offers the services you need.
Discover the Cost of Movers in Axton, VA 
Understanding how much a move may cost is difficult if you have not relocated in the recent past. You may have memories of how much you paid to relocate ten years ago, but that is a long time. Using our moving cost calculator, you can learn about the approximate cost of your move within one or two minutes.
Our moving calculator delivers a non-binding, rough estimate of how much it would cost to hire movers to move between two zip codes for a move roughly of your size. Then you can think about your budget for moving, decide on the services you need, and message movers on our secure platform to receive binding quotes.
Moving to Axton, VA With Ease 
The iMoving platform makes it effortless for you to talk with, hire, and pay movers in Virginia and areas. Your Axton, VA move will go flawlessly, especially if you make use of our printable moving checklist.
Our checklist is a great way to stay on top of all the work you must get done before you can call your relocation a success. Most people find that in the week before and after their moving date, they are extremely stressed and busy. You can easily forget an important task in this rush, which is it is so helpful to have a checklist listing the tasks you must complete.