Total of 1 carriers in
Sterling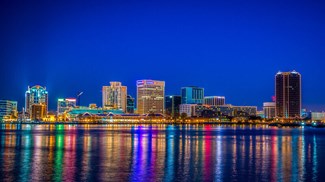 Sterling, VA Movers
A bustling community near Washington, DC, Sterling, VA is many people's ideal choice to raise a family in this part of the country. As you plan a Sterling relocation, allow iMoving to make the process of hiring movers a little easier.
The iMoving platform is by far the simplest way to connect with and hire reputable movers in Sterling, VA. If you are unsure about how you can find movers that are reliable and trustworthy, allow us to help. Our team vets movers and creates a curated list that our users can access when they are planning a relocation.
Trust iMoving when you are in the planning stages of your upcoming move. Now you can message and hire the best movers in the area without having to do days of research.
Find Quality Local Movers in Sterling, VA 
The most significant issue for people when hiring local moving companies in Sterling, VA is the time it takes to find someone they can trust. While you may eventually find a reputable mover, it may take you hours of searching on Google and calling movers for quotes.
Rather than going through that hassle, you can use iMoving to connect with local movers in Sterling, VA and eventually hire the company that is the best fit for your relocation. Our team vets every mover on our lists by checking their insurance and licenses, reading their customer reviews, interviewing management in person, and performing other research.
You do not have to overpay when you hire local movers, nor do you have to put up with sub-par workers. Trust iMoving to connect you with the very best local movers in the area.
Safely Connect With Long-Distance Movers in Sterling, VA 
A fear for many people when hiring long-distance movers in Sterling, VA is that they may end up paying a lot of money to a company that is not reliable. What if the movers take two or three extra weeks to get your belongings from one part of the country to another? Such delays are extremely inconvenient and would make you feel as though you wasted money hiring those movers.
Luckily, you can use iMoving to avoid such problems. We allow you to browse a curated list of long-distance moving companies in Sterling, VA, use our secure messaging system to talk with those movers, hire them through our online booking service, and pay for the move using our encrypted payment portal.
You have full control over this entire process, and you only pay for the entire move after the movers drop off your belongings. We keep your payment in escrow for a few days, until you leave a positive review, and then pass it on to the moving company.
Learn More About the Cost of Movers in Sterling, VA 
The cost to hire local versus long-distance movers is vastly different. Most local movers charge by the hour, along with a fixed rate for transit. In contrast, long-distance movers often have a fixed rate that depends on the size of your move and the distance between the origin and destination zip codes.
If you are curious about how much your relocation may cost but are not ready to ask for moving quotes from movers, you can use our moving cost calculator for a rough estimate. You can use that figure to plan out your moving budget, and then communicate with movers to receive binding quotes through the iMoving platform.
One of the best ways to bring down the cost of relocation is to request fewer services from professional movers. If you pack and unpack your belongings, and the movers only have to load, unload, and transport, you will pay less than if you requested a full-service move.
Make Your Move to Sterling, VA Easy 
The best way to relocate in the U.S. is to use the iMoving platform. We make it easy to securely communicate with and hire the highest rated movers in your area.
Aside from finding great movers, you can also use iMoving to print out a moving checklist. Use this document to make a list of the tasks you must complete before your relocation is complete. Such lists ensure that you do not forget an important task, such as forwarding your mail or getting a new state driver's license.