Total of 1 carriers in
Fairfax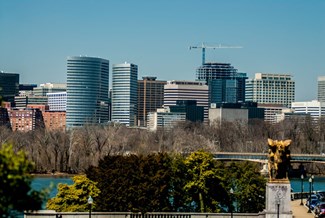 Fairfax, VA Movers
An historic city of around 20,000 residents, Fairfax, VA is located near Arlington and Washington, DC. Fairfax is one of the more desirable suburbs of DC in which to settle down, but you will want to hire experienced movers to help with a Fairfax move.
Hiring movers in Fairfax, VA may seem straightforward, but once you get into the process it tends to be overwhelming. Most people find that sifting through the hundreds of search results of movers takes a long time, as they have no idea who is reliable and who is not. Allow iMoving to take away that burden and make the process of hiring a mover much easier.
Use our state-of-the-art, secure platform to search for movers, communicate with them, and hire the company that is the best fit for your budget and needs. The iMoving platform is your best ally for a smooth move.
Find the Best Local Movers in Fairfax, VA 
Every mover that you see on the iMoving platform is vetted by our team in-person. We conduct interviews, assess past and recent customer reviews, check licensing and insurance details, and verify other information before partnering with these companies. If you see local moving companies in Fairfax, VA listed on iMoving, you can trust them.
It has never been easier to hire local movers in Fairfax, VA, as you only have to enter a few details about your move to get an up-to-date list of movers that offer the services you need. You can message movers through our platform, with every interaction secured by end-to-end encryption.
Connect with movers to explain the services you need and highlight your ideal moving date and time. You may have to contact three or four movers to find one that is available and within your budget.
Safely Hire Long-Distance Movers in Fairfax, VA 
The iMoving platform offers full transparency to users regarding the relocation process. You can use our platform to message long-distance movers in Fairfax, VA and learn their rates. Every rate you are sent is a binding quote from the mover, which means they cannot change their rate unless you request additional services.
Our online booking system makes it effortless to hire long-distance moving companies in Fairfax, VA. When you are happy with a binding quote, you can sign the moving contract, put down a deposit through iMoving, and eventually pay for the move after they safely unload your possessions at your new address.
The stress of moving long-distance is very real, especially if you are located in another part of the country. Hiring movers is one of many burdens you may face during these weeks, which is why iMoving is such a useful ally. We make it easier to hire the best movers for the job.
What is the Cost of Movers in Fairfax, VA? 
No one wants to enter into a conversation with a mover without knowing the first thing about the cost of relocating. Use our moving cost calculator to quickly learn about the ballpark estimate of how much it would cost you to relocate between two zip codes. If you enter more information, such as the size of your move, you get a more accurate quote.
While such a quote is not binding, it does help you understand how much you can expect to pay. When you receive moving quotes from various reputable relocation experts, you can see if they are more or less than what you were expecting to pay.
If you have concerns about overpaying for movers, you may want to request fewer services. Packing and unpacking belongings yourself can save a lot of money during a relocation, especially a local move.
Moving to Fairfax, VA Has Never Been Easier 
The few days before your moving date and after you arrive at your new home can be extremely stressful. Packing up an entire life and moving to another city is never easy, and iMoving can help in many ways.
We make it easy to hire the best-rated movers for affordable rates. Users can also access our printable moving checklist to make a note of every task they must handle during their relocation. Such a checklist ensures that no crucial job is left undone before the compilation of your move.