Total of 2 carriers in
Lorton
Fairfax Transfer & Storage
Lorton

Lorton, VA

3.80
61

Years in Business

6

Trucks

15

Workers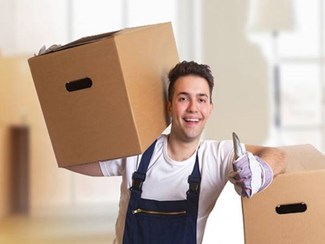 Lorton Movers
When you are in a position where you're trying to move to a new home, you'll find that there are a lot of different ways that you can go through with the process. As you start sorting things out and trying to find a Lorton moving company, you may be curious as to your best options for the process. How can you find great movers you can trust?
At iMoving, we're here to help you with the process from the start. Not only do we want to help you find moving companies, but we want to make it simple for you to get quotes as well. Our site makes it really simple – all you need to tell us where you live right now and where you're moving to, and we'll give you quotes from our partner movers that are going to be able to assist you with the process.
Our moving partners have been specially selected – we work to ensure that they are all companies with solid reputations and that you'll be able to get all of the services that you need. We also give you the most complete quotes possible, and they don't change unless you add services or adjust how things are being done.
So, if you need a local moving company in Lorton, then you want to trust iMoving to take care of it for you. We work hard to ensure that you've got what you need so that your move is no longer an issue. Use our resources today and get started.
Moving Services in Lorton, VA
Local and Long Distance Movers: At iMoving, we offer quotes for both local and long-distance moves. Local moves are less than 100 miles; long distance movers are anything past that. Both types of movers are trained on how to take care of moving needs that may arise!
Business Relocation Options: Your business has a lot of confidential information and fragile electronic products, so you want a moving company that can handle moving those items carefully and with your needs in mind.
Storage: Storage is sometimes necessary before, during, or after a move. Whether there's a delay or you're downsizing, you can often rent a storage unit.
Packing and Unpacking: Packing and unpacking your home takes time and effort that you may not have, so you can hire your moving company to deal with it for an extra fee.
Other Services: Other services may include fragile items being moved, the ability to buy packing supply kits, and more.
Top Moving Tips From the Pros
The heavier the item is, the smaller the box should be. For example, books. So many of us will try to cram as many books as possible into a box, and then the box just gets way too heavy to try and lift. If a single item is heavy, then there should only be a few heavy items in that small box. It'll prevent injuries and strains.
Don't pack on moving day. You want to be sure that you have everything in order and ready to go on moving day. No last minute hectic attempts at getting everything done – you want to have everything ready to go so that your movers can get loaded up almost immediately after they arrive at your current home.
Use a calendar to organize your schedule. You likely have a lot of little things that need to be sorted out and accomplished before moving day. Don't just wing it! Put together a to-do list, and then use that to-do list to fill out your calendar. A dry-erase calendar is best because you can erase tasks as you complete them.
Use original boxes for electronic devices. If you have any electronic devices that you need to move – like TV's, stereos, soundbars, speakers, or whatever else – you want to see if you have the original boxes for them. It can be really awkward to pack electronics, so their original boxes are best because they have the padding and shape to protect the items.
Have plenty of Ziplocs! Ziplocs are really handy, especially if you have to disassemble anything. You can put all of the pieces from one piece of furniture (or other disassembled item) into the plastic baggy and tape it to the bottom or side of it. It'll make it easier to sort out and put back together when you get to your new place.
What Should You Know About Moving to Lorton, VA?
Northern Virginia is primarily known for being filled with major suburbs of Washington DC. Metro stops abound and it's really easy to get into the city. Lorton, which is near the well-known suburb of Arlington, is a very quiet, unassuming suburb that a number of people who work in DC have decided to move to.
One of the main reasons that Lorton is so appealing to people is because of the access you have to nature. Instead of feeling as if you're trapped in a concrete jungle, you have the ability to go out and see what there is to enjoy in the rest of the state. There are dozens of parks in and around the suburb, and a large lake on the edge of Lorton. You can also get out to the mountains in no time.
The younger population is quite large in Lorton, due to the fact that many families are attracted to its solid school districts and safe neighborhoods. And, like most of Northern Virginia, the area is incredibly diverse, with people of all sorts of ethnicities, cultural backgrounds, and interesting and unique stories. This allows for many people in and around Lorton.
The ease of access to DC is a very appealing part of Lorton, as well. The nearby train station is an Amtrak station, and it provides simple access for those who are looking to get to Washington DC or Baltimore in an hour or so. You can also utilize the bus system if you prefer traveling by bus. In general, public transportation in this area is a very solid option for those who may be looking for a quiet place to live while still having simple access to the city.