Total of 1 carriers in
Bensley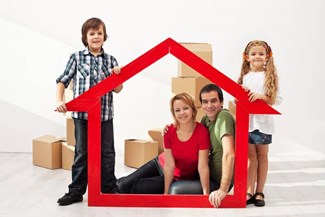 Bensley Movers
Preparing to move to a new place is both exciting and nerve-wracking and, because of that, many people don't know where to start when it comes to getting things done. iMoving.com is your one-stop source so that you can find the resources necessary to feel confident that your move is going to go as smoothly as possible.
iMoving is what's known as a moving facilitator – we're here to make the connections between you and the Bensley moving companies that we've partnered with. We're a company that focuses on finding the best movers throughout the country and then providing you with the resources that you need in order to connect with those moving companies.
We're committed to the customers that come to iMoving so that they can schedule their move easily. Not only do we help you to get quotes from multiple businesses, but we also make it simple for you to schedule your move and any other associated services that you may be looking for during your move.
Did you know that we also fully vet and background check each and every local and long-distance moving company that we partner with via our website? Not only does that give you peace of mind that you'll be getting help from the best Bensley movers you could find, but it also allows us to feel confident in recommending those companies to you! You will always get a great mover when you schedule your move through iMoving! 
Moving Services in Bensley, VA
Long Distance Movers: Moving long distance (which is, to most movers, 100 miles or more) takes time and effort, and if you're hauling a lot of stuff, it could get expensive. At iMoving, you can get an accurate quote with our quote finder tools.
Local Movers: If you're moving less than 100 miles away, local moving companies are usually perfect for what you need to get done. These movers can get your move done in an afternoon, saving you a lot of time and headache.
Business Relocations: Are you moving your business to a new location? Maybe you need some help getting your office to a new place? While Bensley movers can get a move done in a day without too many problems, an office move could take more time and expertise.
Other Services: Do you think you'll need some storage space because you have a delay before you can move in, or not enough space to store everything in your home? Maybe you need white glove services for instruments or antiques? Are you looking for somewhere to buy packing supplies? Many movers offer these and other services for an extra cost.
Moving Tips
Put together an elaborate, complete to-do list
One of the biggest issues that people have is that they aren't really sure what they need to get done. So they stress out in the last week because they remember everything that they didn't quite get finished with. Instead, start putting together a to-do list before you do anything else. That way, you can make sure that you don't miss out on anything.
Pack a box to unpack first and an overnight bag
The last thing you and your family needs is to be digging through your boxes at 10:30 at night because you can't find your pajamas. Put together a box with essentials and an overnight bag that has clothing and other items. That way, you know that you've got everything you need and you can take it slow and be organized when unpacking.
Save cleaning supplies for packing last
You're going to want to clean up when you leave your current home, and you may want to wipe a few things down when you get to your new place.
Plan your move accordingly to save money
Move in the middle of the week, in the middle of the month, and during the spring or fall (but not when college students or moving in or out of dorms). Your costs will end up being a bit lower.
Put together an inventory list
While you're packing items, make sure that you take some time to write things down and take pictures of everything. That way, not only are you going to be able to know what you have, but if there's any damage to your items, you can file with your insurance without any problems as well.
What to Know About Bensley, Virginia Before You Relocate
Bensley, Virginia is a suburb of Richmond, the capital of Virginia. This small suburb, found in Chesterfield County, has been becoming a much more appealing place for people who work in downtown Richmond because it gets them out of the city and into an area where the pace of life is a little slower. While there are few opportunities for gainful employment in Bensley proper, the proximity to Richmond still makes it an excellent choice to consider.
The school districts in Bensley are quite solid, allowing students of all grade levels to excel and get the education that they deserve to have. While graduation rates are slightly lower than in other areas (which is common in the southeastern United States), their test scores are some of the best at both the state and local level. The crime rates are average to the rest of the country, and it's also much more affordable to live in Bensley than in the city of Richmond, so it's a good place to raise a young family.
Nearby Richmond provides a variety of unique and interesting experiences. Not only is it home to several large universities, including the University of Richmond and Virginia Commonwealth University (VCU), but there are a number of historical sites throughout the area as well.
There are always unique festivals, and the governor's mansion, found in downtown Richmond, always has something going on in the area. The weather is lovely all year long (even with the summer humidity), and families, young professionals, and retirees alike will always have something to do and explore in and around the city.