Total of 1 carriers in
Charlottesville
Xpress Movers
Charlottesville

Charlottesville, VA

5.00
20

Years in Business

7

Trucks

12

Workers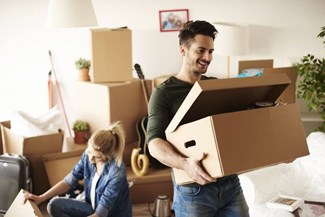 Charlottesville Movers
Have you been looking for options that make it easy for you to get ready for a move? iMoving is here to make that process a little simpler. We're a moving facilitation service that works to connect you with the best Charlottesville moving companies so that you can get your move taken care of.
At iMoving, we take a lot of time to vet every single one of the moving companies that we partner with. Not only do we do a thorough background check, but we ensure that every one of our partners in Charlottesville moving companies has a great reputation. We prioritize our customers, and we want to be sure that the moving companies we connect you with do the same. Our job is to get background checks done – then, all you need to do is give us your info to compare quotes.
Using our quote tools is easy - all you need to do is let us know where you're headed. Then, we'll connect you with the Charlottesville moving companies that can help you to make that move a reality. It really is that simple for you to use the iMoving website in order to get your local or long-distance move scheduled efficiently. You can trust our site and our team to get you connected with experts that will make your move simple and fast.
Moving Services in Charlottesville, Virginia
Local Moving. Many people hire local moving companies that can help them to move across the street or across town. A majority of the companies that iMoving works with offer some level of local moves.
Long-Distance Moving. Long-distance moving is a bit more involved and will be a bit more cost-prohibitive. Using our quote tools at iMoving will help you to get the best price.
Commercial Moving. Businesses have their own needs in relation to confidentiality and dealing with large, unwieldy electronics. As a result, you need specialized pros to take care of the issues related to this.
Packing and Unpacking. Worried about the time it takes to pack and unpack your home or office? Maybe you have a health issue or other restriction that may make it difficult? Many moving companies offer packing and unpacking services for an extra fee.
Storage Facilities. Are you downsizing or is there a delay in moving to your new place? If so, you may want to see if you can find a mover with a storage facility. These services are typically charged by the day.
Miscellaneous Options. Do you have fragile items or electronics? Do you need to leave before or after typical business hours? You can find a variety of other services from many of our partners.
How Can You Make Your Move Easier?
We all want to make moving simple. But, it may take some organization in order to make that a reality. These tips are meant to help you get organized and ready to go, saving time, money, and effort in the process. We hope they help!
One of the first things you should do is use a site like iMoving to schedule Charlottesville movers. Having a moving company take care of things for you is going to save you time, prevent injuries, and ensure that everything gets to your new home with as few problems as possible.
Another consideration is related to when you move. If you want to save some money on your move, be sure that you schedule it for the middle of the week (if possible). This is the "slow period" for many moving companies, so you will often find that the costs are a bit lower than if you move on the weekend. You will also find cheaper rates in the fall and winter than you will during the spring and summer months.
If you have children, let them pack their own box and/or bag with items that they deem special or important. Not only does it help to distract them when you're trying to take care of packing the rest of the house, but it can also help them to feel as if they play a role in the moving process as well. They can also take this with them in your vehicle, so they can keep an eye on it. In general, you want them to feel like they have agency and are relaxed about the moving process.
What Should I Know About Charlottesville, Virginia Before Moving There?
Charlottesville is the quintessential southern city – while large, there are all sorts of southern comforts found throughout the area. There are plenty of places to eat and shop within the city, and plenty of lovely neighborhoods to live in. The downtown area is a combination of small businesses and apartments, along with historical areas and parks.
Get used to seeing orange and blue everywhere! Charlottesville is very proud of its local school, the University of Virginia. While their teams are called the "University of Virginia Cavaliers", you will often hear them referred to as the "Wahoos" or just the "'Hoos." Many locals are alumni of the University, and their medical center (which is one of the best in the state) is one of the biggest employers in the region. 
You may be concerned about moving to Charlottesville after the events that occurred in 2018, but it's well known that community members, law enforcement, and local government alike have been working together to rebuild the city and its image. The public schools in Charlottesville are highly rated, and many studies have shown that Charlottesville is one of the best cities to live in and retire to throughout the entire state of Virginia.
Charlottesville is less than 2 hours away from Richmond, and about 3 hours or so away from Washington DC, making both of these locations quite a nice trip for the weekend. The Charlottesville-Ablemarle International Airport is found north of the city and has flights to and from many of the major hubs throughout the country. In Charlottesville, you get that rural Virginia to feel without feeling like you're stranded in the middle of nowhere, making it quite a pleasant place to live and raise a family.