Moving From California To South Carolina
Considering moving from California to South Carolina? You are here for good fun. From its amazing sunsets and natural beauty to its fascinating southern charm, there is no end to things to love in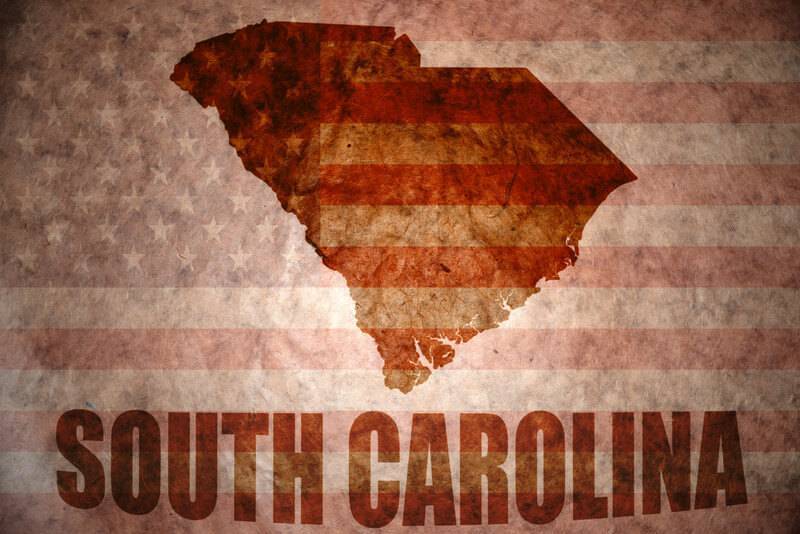 Considering moving from California to South Carolina? You are here for good fun. From its amazing sunsets and natural beauty to its fascinating southern charm, there is no end to things to love in South Carolina. A cross-country move from California to South Carolina will be a huge adventure, but one that you will love.
South Carolina is the 23rd highly populated state in the country and among the leading 5 for immigrants. You will find out why it is so in this article.
When you are moving from California to South Carolina, there are things you need to know as regards what to expect from the city of South Carolina compared to California you are coming from.
Below are some great reasons a lot of people are moving to South Carolina as their home.
Benefits of Moving to South Carolina from California
1. South Carolina is more Affordable than California
While there are many amazing things to offer by California, it is evident that your wallet will suffer it. California is one of the costliest states to live so you will enjoy a little financial relief when you move to South Carolina. The cost of living in the state is noticeably low, coming at almost 13% lesser than the national average. The living cost in Charleston is almost 27% lesser than in Los Angeles and you will discover that the cost of living is much affordable in other cities.
South Carolina's housing prices are much more reasonable than in California, which makes it possible for lots of residents to be a homeowner. To complement things, you will also have additional money to explore everything this amazing state has to offer.
2. A lot of Beaches to see
As someone coming from the West Coast, you are used to having access to beautiful beaches. The good news is that there are lots of beautiful beaches also on the East Coast. Some of the best beaches on the East Coast are found in South Carolina, such as Hilton Head, Pawley's Island, Kiawah Island, and Sullivan's Island, just to mention a few. With several miles of seashore and sands, there are a lot of beaches to see as well as vacation resorts.
3. The Land is Naturally beauty
Southern Carolina is amazingly great with its natural beauty that features silky white sands of the beach to the fascinating century-old oak trees. Whether you are strolling through Charleston or relaxing at the beach watching the sunset or just taking insights into the beautiful mountains in the state, you will enjoy the incredible scenery in South Carolina.
4. You will Enjoy Southern Hospitality
Here, in the south, there is always sweet tea available and the residents are friendly. You may be aware of southern hospitality but you will soon experience it firsthand in the state of South Carolina. Here, people are fast to start a conversation with you, offering you a hand, and say a greeting to you. We are not saying California is friendly, but South Carolina cannot be compared. Charleston has been named the 3rd friendliest city in the United States. The feeling of living in a place where there are polite people that put in their best to make you feel at home is a great thing.
5. You are in for Desirable weather
South Carolina is an amazing place to enjoy the outdoor and weather. The median temperature in the state is only 640 and even though the summers get warmer, you can still prepare for 7 – 8 months of mild temperatures. You also can experience an amazing change of season and watch changes in the color of the leaves during fall and experience the first indication of spring while the flowers start to boom.  
6. Much Great Outdoor Spaces
As a Californian, you will be used to an outdoor lifestyle. Fortunately for you, South Carolina is an incredible state to hit the outdoor and explore nature. There are 47 state parks here, covering over 80,000 acres of land. This ensures easy walking, biking, hiking, jogging, or camping.
The Huntington State Park, which is ranked one of the top 25 beaches in the United States, is also located in South Carolina. This is the ideal place for fishing, swimming, and sunbathing. You also can enjoy hiking and enjoy the scenic views of the mountains situated in Caesar's Head State Park or boating down the Congaree National Park's waters.
7. You will enjoy Good Education System
There are lots of popular educational institutions that can be attended by students of various ages when moving from California to South Carolina. Parents relocating to South Carolina can access online information, reviews, current school rankings (elementary, middle, high), campus, and zoning/district location maps. The next is the highly-ranked elementary and high schools, including some recognized colleges:
Elementary Schools: Sterling Elementary in Greenville, Buist Academy in Charleston, and Mount Pleasant Academy in Mount Pleasant are some of the highly-ranked elementary schools.
High schools: Three of the top 10 high schools include Charleston School of the Arts in North Charleston, Greenville Tech Charter High School located in Greenville, and Wando High School located in Mount Pleasant.
Higher Education: The Furman University, College of Charleston, The Citadel, and the University of South Carolina are just a few of the famous higher educational institutions you can attend when you relocate to South Carolina. The State also has the South Carolina Technical College System with more than 15 campuses.
5 common Cities to Live in South Carolina
1. Charleston:
This is one of the friendliest cities in the United States. With amazing historic sites, miles of beautiful beaches, cobblestone streets, beautiful historic sites, and world-class restaurants, there are a lot of things to love about this amazing southern city. With a lot of things to offer, it should be clear that Charleston always ranks well among the best cities to reside in the U.S. Being the oldest city in South Carolina, it is also full of the incredible history that dates far back to before the Civil War.
You can visit Ft. Sumter and find out more about popular Civil War battles or check out some of the largest and oldest mansions and plantations of the city. Charleston is also encamped by water, with 3 beaches in just twenty minutes of downtown. Together with all the things to see and do, the public schools in South Carolina are great and the economy is fast-growing which makes Charleston a better place to settle down. 
2. Columbia:
This city offers plentiful oak, pecan, and magnolia trees which give it a normal southern vibe while its developing industrial center is represented by its downtown skyline. It offers the ideal combination of a big city and small town with fair traffic and less populated streets together with upscale shops and cafes. A lot of its residents attend the nearest University of South Carolina where the community culture is constituted by the Gamecocks football team. Residents also have easy access to the Broad, Saluda, and Congaree Rivers where they perform famous activities like kayaking, canoeing, and rafting.
3. Camden:
Established in 1732, Camden is named the oldest inland city of South Carolina. Camden is also where the Carolina Cup, which is the 'oldest remaining race meets in America as well as the largest as regards devoted fans," are located. And if the historical feel of this town is not enough reason for you to relocate there, it is perfectly located in 20-minutes from Columbia, and 1 and half hours from Charlotte, North Carolina. Also, Camden is one of the best places to live in South Carolina on different lists and it offers a family-friendly downtown feel as well as a close-knit community for its residents. You will discover different families and retirees in this South Carolina town.
4. Sullivan's Island:
If you are hunting for a beachfront house in a calm area, Sullivan's Island is your option. Being a suburb of Charleston, the population of this amazing beach town is around 2,200 and is among the best places to reside in the state as well as the second-best place to start a family in SC. The public school system in Sullivan's Island is ranked 6th in South Carolina and it is a much safer place to live.
And if you love exploring you enjoy discovering the unique history of Sullivan and checking out sites like the Charleston Light or Fort Moultrie. Or, perhaps you will choose to have long walks on the beach; there are three miles of shoreline in Sullivan's Island to explore. No matter the activities you choose, you will certainly enjoy the numerous simple pleasures of residing on the Island.
5. Greenville:
Again, South Carolina is not only about the beaches. Those living in the big city of Greenville are also enthusiastic about residing there, that many even find it annoyingly beautiful. This city is perfectly located in the northern area, just one hour from the Blue Rudge Mountains and a moderate drive to the coast. But that is only a part of the best features; real estate costs in Greenville are 22 percent below the national average, a huge perk in your decision to move to the area.
Greenville is built on its community and there are always activities for the family. Falls Park is always topping the list of the resident's ideal spots to be. It's normal that this park, which contains towering waterfalls as well as a suspension bridge, is the center for events and entertainment all through the year. If you plan to be part of a community with many town-obsessed people, then Move to Greenville now.
What is the Cost of Moving from California to South Carolina?
As you get ready for your move to South Carolina from California, you are likely worried about your moving cost. Long-distance moves can be costly, so you need to shop around to locate the best moving price. The median cost to move to South Carolina from California with a professional local mover is around $5,076.55.
Certainly, the actual price will be based on the number of shipments being moved, the actual distance of the move, as well as any extra moving services like disassembly, packing, and unpacking. To get an accurate moving quote, use our "get a quote" provided on our page.
Tips to Moving to South Carolina
Remember the following tips when moving to South Carolina:
A moving permit will be required when you are moving to South Carolina, but the cities are always busy during weekdays. Reach out to your local city in advance to determine if there are any parking restrictions.
Roads gets often busy around Charleston and Columbia, especially in busy hours, including along coastal locations and resort towns between May and late September.
Highways and other roads can get much littered in SC, and there are many fatalities every year from accidents caused by litter and debris.
Summers can get really here you avoid heavy lifting when the day is hot.
Springtime experiences rain the most, so try not to move to South Carolina during this time of year.
Be careful of gators. Even though gator attacks are not common, but it is essential to remember that you should stay clear of alligators and not even attempt to feed them or swim in gator-prone areas.
Change your address on the internet. To have a smooth move from California to South Carolina, try changing your address online. You can easily do it; it is affordable and will make sure your mail gets to your new home with you.
Conclusion
Regardless of the factors that influenced your decision to relocate to South Carolina from California, personal or professional,  long-distance moves need a lot of planning and organization and since you don't want to make several trips back and forth, you need to ensure everything is perfectly performed right from the beginning. That is why we recommend getting the help of a professional mover to help with your long-distance move.
Our professional California movers have the necessary moving solutions, the ideal customer service, and affordable prices all for you.