Total of 1 carriers in
Arlington Heights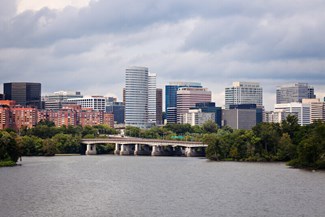 Arlington Heights, IL Movers
A suburb of Chicago less than 30 miles from the downtown area, Arlington Heights is a favorite place to live in Illinois. Close enough to the city for commuting while being peaceful enough to raise a family, an Arlington Heights move could have you settling in there soon.
While preparing for an Arlington Heights move, you may be struggling to find the best movers in your area. Finding top-notch movers in Arlington Heights, IL is a lot easier when you can rely on a resource such as the iMoving platform.
Our team thoroughly vets movers throughout the country, ensuring you have access to the best local and long-distance moving experts in your region. Quickly find the best movers, communicate with them, and secure binding moving quotes through iMoving.
Quickly Find Dependable Local Movers in Arlington Heights, IL
There is one service that really streamlines a search through all the top-rated local moving companies in Arlington Heights, IL and that's iMoving. The team at iMoving connects with all reputable movers in the area, checking their insurance information, moving licenses, recent customer reviews, availability, and crew details.
We only partner with movers that have a stellar reputation, while we conduct periodic reviews to ensure all the companies listed on our site are maintaining their high standards. That is why you can count on iMoving to connect you with the very best local movers in Arlington Heights, IL.
If you google for 'movers near me', you can end up with thousands of results with no way of determining what company is trustworthy. Using iMoving takes all the stress and guesswork out of the equation. Choose any company on our curated list, and you are guaranteed a stellar moving experience.
Relocate locally at affordable rates on the date of your choosing with our help.
Use the Best Cross-Country Movers in Arlington Heights, IL
Thanks to the iMoving platform, you can effortlessly connect with cross-country movers in Arlington Heights, IL that are thoroughly dependable and trustworthy. We provide a secure, two-way communication platform that allows you to provide movers with details about your upcoming relocation. They can send you a quote, and you can then compare quotes from various movers before finalizing a contract with one company.
Using iMoving to book your time slot with cross-country moving companies in Arlington Heights, IL offers many advantages. You do not have to worry about surprise fees, as all quotes are binding, while your deposit remains safe with iMoving until the completion of your move. You can even pay the entire moving expense through our platform, with your money guaranteed until you leave a positive review of the moving company.
Avoid overpaying subpar movers, and book your upcoming cross-country move to Illinois through iMoving.
Learn the Cost of Movers in Arlington Heights, IL
Before you finalize a moving contract with any company on the iMoving platform, you should understand why you are being quoted specific rates. The state-of-the-art moving cost calculator on iMoving allows you to understand the criteria that most impact the hourly or flat rates of movers in your area.
The cost calculator allows you to adjust each moving factor, such as the size of your move, requested services, distance between zip codes, and special assistance required. Then you can see whether changing a specific factor could bring down your relocation expenses.
If your employer is not covering the cost of relocation, saving money on this process could prove valuable. By packing your belongings before the movers arrive, for instance, you could save money and put it towards your new place in Arlington Heights.
Effortlessly Moving to Arlington Heights, IL
As you start planning your move to Arlington Heights, you may want to use the iMoving printable moving checklist. Our list includes more of the various tasks you must complete before you can close out your present residence and relocate.
Jobs such as forwarding mail, closing utility accounts, changing your address, and getting a new driver's license are very important, but easy to forget. Using our checklist ensures you do not miss anything important as you prepare for your Arlington Heights move.
Use the resources available at iMoving to make your upcoming relocation a comfortable one.