Total of 1 carriers in
Wheeling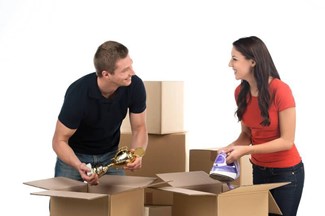 Wheeling Movers
Job transfers and buying a new home in a separate location are factors that can force you to move places. This is an arduous task for most people who lack an idea of how to go about it. Hiring local movers is the best solution. A challenge you are likely to face during this period is Identifying the right one. Using a moving facilitator is one move you can make to get the right removal company.
iMoving has a team of local movers you can rely on if you are relocating to or out of Wheeling, Illinois. We have a simple and secure website to help you pick the best moving services in Wheeling. Through the platform, you can book for your relocation and manage the whole process. Our site is easy to navigate and will help you compare prices and other factors smoothly before settling for the right mover in Wheeling.
The safety of moving such goods is a matter of concern for most people. Are my fragile items going to break? Can my items get to the new destination safely? Our partners observe proper packaging procedures and use the right materials to prevent your fragile items from breaking. Moving companies in Wheeling that partner with us have to go through vetting. As a leading moving facilitator, customer satisfaction is our priority. You can never go wrong when you choose us for your moving needs in Wheeling, Illinois.
Choosing Your Local Mover
Hiring the right mover in Wheeling is a decision that requires thorough evaluation. Your moving needs can help you pick the right one.  Vetting different companies are also vital if you want to settle for one to guarantee quality service. With the aid of iMoving, you can choose the right moving services in Wheeling. It is as simple as searching for a specific criterion to get the most reputable moving companies in Wheeling.
We have put all measures in place to ensure our partners are evaluated. Moving companies in Wheeling that partner with us must have the proper documentation from local authorities and the transportation department. This is to prove their legitimacy. An insurance certificate is another requirement to protect our customers from dealing with liabilities that may arise when a mover is injured while at service. iMoving will link you to highly experienced moving companies in Wheeling. Movers that go against our standards are held accountable and delisted from our service.
Calculating Your Moving Costs
You have already made up your mind about moving to Wheeling. The first thing that comes to mind is the amount you may be required to spend on the move. Many face such a dilemma during such a moment. iMoving has simplified the whole task for you. You can come up with an estimate of the costs you are likely to incur using the moving cost calculator on the iMoving platform.
By keying in information such as the size of the house you are moving into, insurance type, and the service you expect on the cost calculator, you will get a rough estimate of the costs you are likely to incur for your move. Getting an estimate allows you to come up with a proper budget and save time when moving to Wheeling. We have also made it easy for our clients to compare quotes from different moving services in Wheeling.
Reasons to Choose an Insured Mover
Two things need to be insured in a moving company: customer's belongings and the moving company. Insurance for moving companies covers their equipment, facilities, employees, and fleet. Customer belongings are more important in this service. The worst thing that can happen is losing your residential or official goods while in transit.  Wheeling Movers that intend to partner with iMoving have to present an insurance certificate. The following are benefits you will enjoy when you choose an insured mover in Wheeling.
Compensation- Imagine a situation where your porcelain plates and glasses break while on transit, or you lose valuables like watches and diamonds despite packing them correctly. Your mover should take responsibility for such. Getting compensation for your high valued items is difficult if your mover is uninsured. Through iMoving, you get the best and insured Wheeling local movers.
Peace of Mind- Confidence in any service is essential. You don't want to find yourself in a situation where you are full of worry because of the mover you have hired. An insured moving company is good for peace of mind. You no longer have to worry about your items getting lost or damaged. iMoving makes it easy for you to get insured Wheeling Moving Companies that guarantee you peace of mind when transporting your items.
Guaranteed Safety- The possibility of losing your residential or office items when moving is much higher. This can be through theft, hijackings, or even accidents. Having all measures in place to ensure no items are lost or damaged is iMoving's top priority. Wheeling Movers that partner with us must follow all requirements to ensure customer items are safe all the time.
An insurance certificate is a must-have for any company that intends to partner with us. Such measures help our partners observe the necessary safety requirements when moving items. This is in a bid to cut down expenses that arise in the form of insurance costs. Use iMoving to compare Wheeling moving companies and choose the right one.
Here is What to Know Before Moving to Wheeling, Illinois
Wheeling is a village located in Cook County, Illinois. There is a lot to enjoy when you move to this particular area. Childerly Park, Heritage Park, Malibu Park, and Mark Twain Gymnasium and Field are some public recreation areas to visit in Wheeling Village. Facilities include Aquatic Center, Chevy Chase Country Club & Golf Course, and Community Fitness Center. The place has a lot to offer for adults and kids. With all these, hiring a good mover will guarantee you a smooth time. Use iMoving to get the best Wheeling local moving companies.