Total of
1
movers in
Chicago Heights
DMS Moving Service
Chicago Heights

Chicago Heights, IL

4.46
9

Years in Business

2

Trucks

10

Workers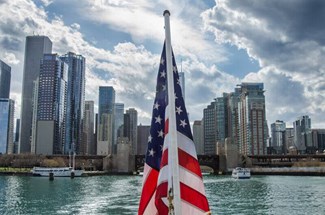 Chicago Heights Movers
iMoving is here to make your upcoming move to Chicago Heights simple, smarter, and more secure than any previous move you've experienced.
The benefits of working with iMoving include:
Fixed, non-negotiable rates
No fine print or surprises to deal with at the end of your move
A large network of Chicago heights movers that are all licensed and insured
When you move to or from Chicago Heights, you should only pay for the thing you actually move, but oftentimes sub-par moving companies will add charges for extra services you had no idea about. iMoving doesn't allow those opaque and deceptive business practices.
Transparency is one of the principles that guide our business. Surprises on moving day are usually not the good kind. That's why the quotes you get from our Chicago Heights moving companies are binding. You can still update your inventory, see the cost of individual items and be able to confirm the accuracy of your inventory a week before your move.
iMoving is also dedicated to providing you with the best price for your move. Our bidding system allows the local moving companies we partner with to see the prices their competitors have offered. This leads to companies lowering their bids in an effort to win your business.
Every company in the iMoving network has been thoroughly vetted by our team and is in alignment with our values of professionalism, respect, and reliability. Choose the type of quote you want (quick or precise) and get started with iMoving today. Our dedication to excellence, efficiency, and customer service will change the way you look at moving.
Moving Services in Chicago Heights, IL
Special handling: Preparing for a move when you have fragile and large items can cause major concerns. To be sure these items arrive at their new residence intact, alert the moving company that you have delicate items that require special care. Professional movers are alerted to these items ahead of time and come equipped with the tools needed to transport fragile items safely.
Commercial moving: If an office, school, government site, medical center, or any other business needs to relocate, commercial movers are the service used. Commercial moves are complex and can involve packing and unpacking furniture or creating a new floor plan.
Truck rental: If you don't mind driving yourself, trucks can be rented from Chicago Heights truck rental companies for a set cost. To reserve a vehicle, you'll usually have to sign a contract and provide a down payment.
Long-distance moving: Moving to a new state means you'll need a long-distance moving company. These companies will charge you for the distance traveled and the weight of your total shipment.
Tips for an Easy Chicago Heights Move
Make use of suitcases with wheels
Heavy and bulky items are hard to carry and if improperly lifted, can do some damage. Put these unwieldy items in suitcases on wheels. You can then avoid picking them up. Just roll them onto and off the truck with little struggle.
Use paper bags for glasses
Paper bags are better than a newspaper for keeping your glass bowls and cups from breaking while they are being transported. Paper bags also won't leave traces of ink on your glasses, unlike newspapers.
Pack your plates properly
Most people stack their plates horizontally when moving, but more often than not this results in breakage because there is too much pressure on them. Avoid this by stacking your plates vertically. This will reduce excess weight and pressure, preventing your plates from breaking. When positioning them, put foam plates between each glass and ceramic plate. They'll arrive in their final destination without chips or breaks.
Protect your jewelry
Untangling dainty necklaces can be a headache or nearly impossible. Pack your jewelry the right way to keep them from tangling or from losing pieces altogether. Connect any necklaces through a roll of toilet paper to prevent tangling. To protect and store small jewelry items, place them in egg cartons. 
Put hanging clothes in bags
Clothes take up a lot of space, time, and energy during packing. Save yourself the trouble of removing hangers from clothes that were in the closet and put them into garbage bags. Not only can you avoid having to pack hangers, but your clothes stay in order and will be safe during transport.
Complete the hardest task first
This is typically packing the kitchen for most people. There are lots of delicate items, like dishes, and kitchen appliances are bulky and can be difficult to pack. Deal with this first.
What to Know About Chicago Heights
Take a quick trip to Chicago
In 40 minutes you can be in one of the greatest cities in the nation, if not the world. Take advantage of the Chicago Heights location to get some shopping done in the Windy City. With it being so close, you'll always have something to do on the nights you may be looking for a bit more excitement.
Get outside
Chicago Heights has a lot of hiking, biking, and walking routes to get moving on. If you enjoy cycling, check out Thorn Creek Trail. If you and the family are in the mood for a picnic by the lake, Sauk Trail Woods is for you. If you love running then you have to check out Old Plank Road Trail. You'll be able to get plenty of fresh air and nature when moving to this area.
Tall Grass Arts Association Gallery
In 8 minutes, you can be in Park Forest for the Park Forest Art Fair held at this gallery. The Tall Grass Arts Association puts the arts and an appreciation for the arts at the forefront of everything it does. It has served children, the suburban communities of Chicago and artists in art-starved communities, promoting the public education of everything that art encompasses.
Take a tour of a Sculpture Park
The Nathan Manilow Sculpture Park is 100+ acres of land filled with larger than life art. Many of the sculptures are abstract, but a few are much more recognizable, like the Paul Bunyon figure. There are currently 29 pieces by some of the greatest artists in history and is only a 40-minute drive from Chicago Heights.
iMoving can get you to Chicago Heights without the stress and anxiety that is so normal for most moves. Get started on your new life by getting a quote from us today.