Total of 1 carriers in
Morton Grove
King David Moving & Storage
Morton Grove

Morton Grove, IL

4.80
14

Years in Business

3

Trucks

14

Workers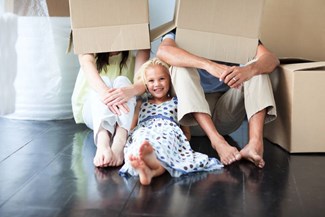 Morton Grove Movers
Are you stressed about moving to a new place? It's stressful trying to sort everything out for a big move, whether you're moving down the street or moving across the country. One of the hardest parts is making sure that you can find a local moving company in Morton Grove that fits your needs and that is going to be able to take care of everything in a manner that is affordable and low-stress.
Instead of scoping around the web for hours and hours, you can use iMoving.com to take care of things. Here at iMoving, we've done the hard part – making sure that you've got the resources you need and ensuring that the moving companies that we offer quotes from are the best that they can be. We look into their backgrounds and make sure that they offer the best services, no matter what types of moves that they are performing.
Not only that but when you get quotes from iMoving, you can indicate what sorts of services that you're looking for as well. Local or long-distance, packing and unpacking, storage options, and more are all available for estimates and for scheduling through our site. You just need to give us the relevant information regarding your move, and we can give you instant quotes from the partners that fit your needs best.
In short, we work hard to make things simple. At iMoving, we facilitate every aspect of your move so that you know that you're always in good hands with both the moving company and with us. So, why not use our search engine to search for your move and schedule your movers. Then, you can go about the rest of your planning and take care of other business more quickly!
Moving Services in Morton Grove, IL
Local moving services: Local movers can do a lot of the "heavy lifting" for you, so to speak. They can get your items out of your home, onto the truck, and to your new place within just a few hours.
Long-distance moving services: Moving further than 100 miles from where you live right now? Then you want to hire Morton Grove movers that understand long-distance moving options. They know how to coordinate these moves and they'll work to make the process easier for everyone.
Business movers: Ready to relocate your business? Many of our iMoving partners have worked with a number of businesses on their relocation strategies, making it simpler for you to plan things out and get ready to go.
Other moving services: Other moving services may also include packing, unpacking, special handling, providing packing supplies, and more. These are often for a minimal additional fee, and you can request them when searching through the iMoving site.
Storage options: Need a storage area because of downsizing, or because you need to wait for move-in day? Many moving companies also provide this as an option.
Hot Moving Tips To Keep Your Move Simple
Put together an inclusive checklist. You want to be sure that you have absolutely everything on your checklist, from packing up certain rooms to scheduling time to see your parents before you head to your new place. The more extensive the list is, the less likely you will be to forget anything.
Schedule your movers as soon as you know a date. The moment you know a date for your move, you want to be sure that you connect with the right people and get your move sorted out. Not only can it reduce the amount of stress that you feel about everything, but it will make it a lot easier for you to find the moving company that meets your needs the best.
Get rid of items that you don't use or don't need. Tired of having 3 different crockpots? Maybe you've got a chair that literally just sits in the corner and no one uses it for anything but folding laundry. If there are items in your home that are just taking up some extra space, it may be time for those items to go into retirement. Sell or donate them!
Get family and friends involved in packing and moving. Need some extra help in order to get everything done? Make sure that everyone in your household is playing a role in the process. Not only that, but you can also encourage other family members and friends to join you by offering to feed them, too.
Find empty baskets and such to pack items into. Many of us have a variety of empty baskets, laundry baskets, bins, and tubs that are sitting around our homes. Instead of packing them up empty, why not fill them up with some other items? That way, they're coming with you without wasting space or causing problems.
What To Know When Moving To Morton Grove, IL
Suburban Chicago is becoming quite a great place to move to. Morton Grove is no exception, and it has often been cited as one of the best places to live and raise a family in the entire state of Illinois. It's even considered to be one of the top 20 places to retire in the state, as well!
The feel of the entire suburb is incredibly friendly. Most people know at least one, if not multiple, neighbors and there are parks and plenty of other safe places where kids can play and enjoy growing up together. The school district is one of the best in suburban Chicago, and their preschool system is one of the most well-developed in the state as well.
Downtown Morton Grove is experiencing a bit of a rebirth, recently. There is some vacant buildings downtown, but more and more of them are becoming populated by small businesses that are looking to make the suburban even better place to live and raise a family.
As with many of the Chicago suburbs, the taxes are a little higher than the national average but many residents cite that they can see the results of those taxes all of the time. The local government puts a lot of time and effort into making Morton Grove a wonderful place to live and ensuring that families and kids feel safe and that there's always something to do.