Total of 1 carriers in
Wood Dale
Big Shoulders Moving & Storage
Wood Dale

Wood Dale, IL

4.01
1

Years in Business

2

Trucks

10

Workers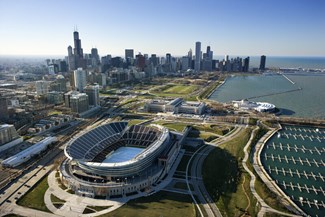 Wood Dale, IL Movers
Conveniently located near Chicago's many amenities, such as O'Hare Airport, Wood Dale offers residents a small-town feel with big city access. With such proximity to both airport and highway transportation, it's no wonder people are choosing to move to this village.
Regardless of your reason for moving, choosing the right movers in Wood Dale, IL is essential to make your transition as smooth as possible. Rather than spend countless hours searching through millions of search results online, do what thousands of others have and use iMoving to choose the best local and long-distance movers from our comprehensive list of professions who have a proven track record of completing any type of move safely and efficiently.
How to Choose Local Movers in Wood Dale, IL
The process of choosing the right local movers in Wood Dale, IL can be daunting. However, it's vital that you take the time to do your research to find a company that is reputable, licensed, insured, and experienced.
While low prices may be high on your moving priorities, it's also important to look at other factors that make up the total cost of your move. For example, some companies may charge extra for services such as packing or using multiple flights of stairs, while others include these services in their base price.
Fortunately, with iMoving, you can make choosing the best local moving companies in Wood Dale, IL quick and easy. With our platform, you can compare pricing and services of different companies side-by-side to make the best decision for your move.
How to Choose Cross-Country Movers in Wood Dale, IL
Choosing the right cross-country movers in Wood Dale, IL is essential to a successful and hassle-free moving experience. Considering the logistics of a long-distance move, you'll need to ensure that the moving company you choose is experienced in planning and executing moves of this nature.
You'll also want to verify that the company is licensed and insured for cross-country moves. Furthermore, be sure to read reviews and compare pricing before making your final decision - although cost shouldn't be the only deciding factor, you'll want to ensure that the company you choose is affordable.
Luckily, iMoving can help you find fully licensed cross-country moving companies in Wood Dale, IL. Once you have found the best one for your needs, simply pay for services using our secure online booking platform. And with our binding price quotes, you won't have to worry about hidden fees or unexpected charges after submitting your payment.
What is the Cost of Movers in Wood Dale, IL?
Be prepared to spend anywhere between $300 to $2500+ for local moves and as much as $5000 or more on long-distance moves to or from the Wood Dale area. While these estimates are not exact, they do reflect the average prices charged by our moving partners in the area based on per mile and per pound rates.
Use our moving cost calculator to get the most accurate estimate of Wood Dale's local and long-distance movers. This online tool makes it easy to input your specific moving needs to create a real-time estimate of potential moving costs.
Our cost estimator ensures that you have an accurate comparison price, making it much easier to choose the right mover for your budget.
Tips for Moving to Wood Dale, IL
Remember that moving to or from Wood Dale, IL will require intensive planning and incredible organization to execute the move without hassle or stress. You can check out our moving checklist to ensure that you haven't missed or forgotten any moving essentials. This list will cover everything you need to do - from packing and labeling boxes to notifying utilities and changing your address.
With proper planning and organization, you'll be able to spend more time exploring Wood Dale's affordable housing, eating at local restaurants, and enjoying the many parks and recreational activities available in the area.
At iMoving, our only goal is to help make your local or long-distance move a success. With a team of agents in nearly every city in the USA, getting help choosing the best movers for the job is only a few clicks away.