Total of 1 carriers in
Venice Township
Moonlion Movers
Venice Township

Venice Township, IL

4.20
2

Years in Business

1

Trucks

4

Workers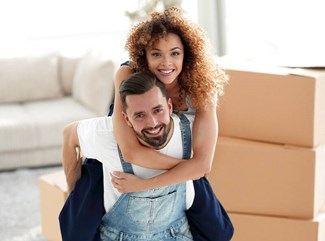 Venice Township Movers
Moving places can be a strenuous task, especially when you are doing it by yourself or getting a helping arm from regular persons. You no longer have to stress yourself in such situations because you can hire a moving company. Hiring a removal company is the best option. The expertise they possess can ensure your items get to your new destination safely. iMoving can link you to the best moving services in Venice Township, IL.  We are the local movers with a simple and secure platform to help you pick the right Venice Township moving services.
Our site allows you to plan your moves, to local or far-flung areas. We have a total of 14 moving services in Venice Township at the moment. The safety of your goods during the moving process is guaranteed when you hire a mover in Venice Township through iMoving. After booking, we allow you to monitor your goods to their preferred destination. The Venice Township Movers in our list are evaluated and rated after a thorough vetting process. We care a lot about our clients, and our main goal is to connect you with the reputable Venice Township moving companies.
Our local movers have top-level expertise to ensure your goods get to their destination while intact. Proper packaging of your items with the right materials and covers is something you should expect when you choose our moving partners. Moving fees should not be part of your worries. You can compare prices between different moving services in Venice Township through our platform. Planning to move? How about you use iMoving to pick the best mover in Venice Township.
Moving Services in Illinois By Professional Local Movers
There are lots of things you have to consider when looking for a mover in Venice Township. The kind of moving services you need will help you pick the right company. Venice Township moving companies on our list offer different services you may need during such a time. Here is a list of moving services provided by our partners.
Boxes and Supplies- One thing most people consider a lot when moving items is the packaging. Some fragile items can break easily before getting to your actual destination when not packed correctly. Our Venice Township moving companies provide boxes and other supplies needed for your move. This includes tapes, labels, and wrapping materials for fragile items.
Commercial Moving Services- Moving companies on our list have not limited their services to residential movers only. iMoving also caters to companies that are moving from one building or office to another. A mover in Venice Township will transport your office furniture and other equipment you need.
Long-Distance Moving- Most people or businesses experience lots of challenges when moving from one state or country to another. It is very costly, and one has to plan adequately to ensure their goods get to their preferred destination perfectly. Our Venice Township Movers have the required expertise to transport your goods over long distances. Your items will be packed correctly to keep them free from any damage that may arise due to traveling long distances.
Storage Services- Are you looking for storage services? Some of our partners can get you sorted. Venice Township Movers can store excessive goods in your home or office and free up some space. This is done in highly-secured storage facilities with different features that make it suitable for people with perishable items.
A Guide to Packing Your Items When Moving
Most of the damages that occur during the moving process are a result of poor packing methods. To prevent this, you need to ensure your items are packed all the time correctly. Here are tips that can guide you through this essential phase when moving.
Separating Fragile Items
It is difficult to miss fragile items in households and offices. This could be your glass items at home or technological accessories at the office. If you don't want to see these items break, the best choice you can make is to choose a separate packaging option. Keep such things in boxes with soft materials that prevent any damage.
Dispose of Certain Items
You are probably thinking about what you should carry and what to leave behind. This has to be one of the toughest decisions to make when moving places. The best thing you can do is to start planning months before moving. Sort out items you will need most in your new office or residence from those you consider non-essential. You can sell them or look for other disposal options. This move reduces the hassle experienced when packing items.
Proper Labeling
Time is usually of the essence when moving to a new place. Proper labeling of items can help you save a lot of time when you get to your new destination. You don't have to stress about unpacking your boxes when they are labeled correctly. One labeling option you can try is stickers. You can also mark the boxes with a felt pen.
Pack Essentials First
Start by packing items that are essential to you when moving.  Essential items are the ones you may need most when you settle or start unpacking things in your new home. Such things should be the last to load on the moving truck and the first to offload when you get to your new home. Considering this guarantees you a smooth time when you start organizing your new place.
What to Know About Moving to Venice, IL
Moving to Venice is a dream for many people. The city located in Madison County, Illinois, has a lot to offer for you and your family. You can have full access to schools, social facilities, and other items that guarantee you quality stay in the city. Make sure you have an idea of the town before looking for Venice Township moving services to help you settle in smoothly. iMoving is one platform you need to utilize to have an easy time. You can easily compare the best Venice Township moving services and pick one you consider best.
So get in touch in touch with us now, we are one of the leading local moving companies in Venice, Illinois.