Total of 1 carriers in
Berkeley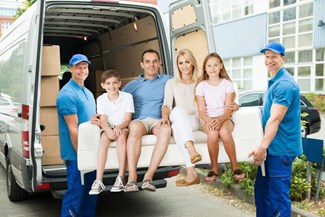 Berkeley Movers
Have you been searching for a Berkeley moving company that can help you to take care of a local or long-distance move, just to feel overwhelmed by what is involved with the process and how long it's taking to sort things out? Maybe it's time to consider taking your search here, to iMoving.com.
At iMoving, we pride ourselves in making the process of finding local movers as simple as it possibly can be. We know that there's a lot of information out there, so we've done a lot of work on our end. We've spent hours researching; ensuring that you have the connections and information that you need in order to make decisions and ensure that you're getting the best price and all of the services that you may need.
We're a moving facilitator and have partnered with a number of local and long-distance moving companies so that you can use our site to get multiple quotes from your local area. Then, we give you the information necessary so that you can choose between them and find exactly what you need in order to make an informed decision about which company is going to be right for you and all that you're trying to do with your move.
Our site has been built to make it easy. Put in your info, let us know what you're looking for, and choose which option is best for your needs. It really is that simple to sort out the details and make sure that you're getting the best services for a price that is going to fit within your moving budget.
Moving Services in Berkeley, Missouri
Local moves are one of the most common options for people – they only need to move a few miles away or across the county, and it's a fairly simple, one day process.
Long-distance moves are more involved – usually 100 miles or even further. These moves require more planning from you and your moving company.
Business moves can be complex, depending on the furniture and electronics that you're moving during the process. It takes some time to take care of things, but an experienced commercial mover in Berkeley can make the process go smoothly.
Storage options are often provided by many movers because they know delays can happen.
Packing and unpacking services are available for additional costs.
Other options may include white glove services, the ability to buy packing supplies, and more. Indicate what you need when you search on the iMoving website.
iMoving's Tips for Making Your Move Simpler
1. Always compare quotes
You don't want to go with the first moving company that you connect with! You want to be sure that you compare prices and ensure that they are going to have the services you want and need. iMoving makes it simple by providing you with several quotes to choose from.
2. Get a nonprofit to pick up any donations you may have
Did you know that many nonprofit organizations will come and pick up furniture and any other sort of donations that you may be given to them? Be sure that you call them ahead of time to schedule the items that you're donating, and then schedule a time (prior to moving day) so they can come get them. Make sure that they give you a receipt, too.
3. Put together an inventory list
Always have an inventory list ready. That way, you can ensure that everything actually gets to your new place and doesn't get lost in the super-busy shuffle. Taking the time to have an inventory list will end up saving you a lot of stress and headache when it comes to unpacking everything.
4. Color code everything!
One of the easiest ways to keep track of which boxes go where is to color code them. Have specific colors for different rooms, allowing you to know, at a glance, what room that those boxes are supposed to go to. You want to label what's in that box as well, because it'll make it easier to determine what goes where.
5. Heavy items go in small boxes
One of the biggest mistakes that many people make when prepping for a move is putting too many big, heavy items in the same box. If you're packing books, be sure that you put them into smaller boxes. Large knickknacks? Fill that space with towels or blankets so that it doesn't get too heavy.
Interesting Information About Moving to Berkeley, MO
Berkeley is a busy and unique suburb of St. Louis, Missouri – the Gateway to the West, as it's known. When you look at homes around the St. Louis area you will find that it's considered to be one of the most livable cities in the country, due to its affordable cost of living and the sheer number of activities that you're able to enjoy when you move to this area of the United States.
Berkeley is northwest of the city, and located in St. Louis County (which is, contrary to common belief, not the county that St. Louis is located in). The area is a relatively diverse one, and the population is just under 10,000 people. You can definitely tell that you're in a suburb when you arrive in Berkeley – there are a variety of parks found throughout the area, and most of what you see (other than homes) are restaurants and bars. The school district is average when compared to other schools in this region of the United States.
When you get to the area, be sure that you have your GPS handy because the roads can be incredibly confusing and change names halfway through town. It takes time to get the hang of it, but once you sort it out, it's relatively smooth sailing. St. Louis is known for having less congestion than the rest of the 20 biggest metro areas in the United States, and that goes for Berkeley and other surrounding areas as well. There's always something to do in St. Louis, including sports (everyone loves the St. Louis Cardinals and the St. Louis Blues), festivals, and visits to breweries.