Total of 2 carriers in
Springfield
Powerhouse Moving
Springfield

Springfield, MO

5.00
16

Years in Business

3

Trucks

13

Workers
Royalty Movers 417
Springfield

Springfield, MO

3.96
1.5

Years in Business

2

Trucks

4

Workers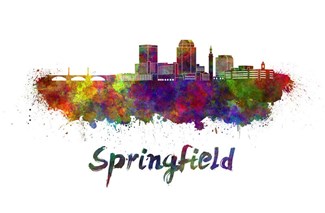 Springfield, MO Movers
Preparing for a move is a big undertaking filled with a lot of stress-inducing decisions; not the least of which is how to hire reliable movers. While Springfield, MO movers are not hard to find, knowing whether a company is reliable is much more challenging.
Between the Dickerson Park Zoo and Discovery Center of Springfield, there are plenty of fun things to do when living in Springfield. Rather than stressing about an upcoming move, you can use iMoving to find the best movers in Springfield, MO, and then enjoy yourself at such spots.
The iMoving platform is the best way to connect with local and long-distance movers, as we manually verify every company that we include on our website. Use iMoving to experience a seamless and affordable relocation.
Tips on Hiring Local Movers in Springfield, MO 
If you are relocating for the first time in many years, you may be a little stumped on how best to find local moving companies in Springfield, MO. Assessing whether a company treats its customers properly is so important, which is why customer reviews are so helpful.
The problem is that not everyone has the time to comb through reviews of 15 or 20 movers to decide on who is reliable. Rather than going through such a painstaking process, use iMoving to source local movers in Springfield, MO. We partner with the most reputable companies that our team manually verifies.
We check the insurance information, licenses, customer reviews, rates, availability, locations, and other factors pertaining to movers in the area. Our lists are regularly updated, as we check in with movers every few weeks to ensure they are maintaining high standards of operation.
Find Top-Rated Long-Distance Movers in Springfield, MO 
A local move can be challenging, but it can seem like a breeze compared to a cross-country or long-distance relocation. Finding the best long-distance movers in Springfield, MO is crucial, as you will not want to risk your belongings being driven across the country by unreliable personnel.
If you are unsure how to vet movers, you can trust iMoving to have done the work for you. We verify all the long-distance moving companies in Springfield, MO on our website. Our platform also allows you to securely communicate with movers to establish your needs, their availability, and to receive binding moving quotes.
In addition, you can book your move using iMoving and pay the deposit. We also allow customers to make the final payment through our secure platform. Such a way of paying is more secure than handing a check to the movers, as we can help you if any dispute arises after the initial completion of your relocation.
Learn More About the Cost of Movers in Springfield, MO 
If you are in the early stages of planning a Springfield move, then you may want to better understand how much it could cost. Rather than dealing with vague numbers, use the moving cost calculator on our iMoving platform to better understand relocation expenses.
We include both the option for receiving a quick quote or a more accurate quote, depending on your situation. If you are in the earliest planning stages, a quick quote is helpful in establishing a ballpark figure for how much you may have to pay. As you further plan the move, you can provide us with more details about the relocation to receive an accurate moving quote.
Those who want to save money while relocating should pack belongings themselves, as movers tend to charge more for full-service moves.
Final Tips on Making a Springfield Move 
The team at iMoving works tirelessly to ensure the process of relocation is smooth and seamless for our clients. We vet every mover on our platform, ensure the communication systems and payment portals on our website are always functioning and secure, and are happy to answer any questions that may arise as you hire movers.
Our website also has a handy moving checklist that you can print. The checklist allows you to write down every detail that must get done before you relocate. Without such a list, you may forget to do an important step, and not remember until it is too late.
Use iMoving to relocate securely, affordably, and without missing any important steps.