Total of 1 carriers in
Jefferson Township
First Class Movers
Jefferson Township

Jefferson Township, MO

5.00
3

Years in Business

1

Trucks

4

Workers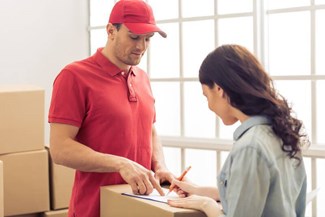 Jefferson Township Movers
If you've ever organized a move, it's likely that you're familiar with how tedious and overwhelming the moving process can be. Moving on your own takes time and energy – you'll also be at risk of damaging your belongings. iMoving reduces the stress of getting your items moved to a new home or commercial building by connecting you with dependable moving companies.
Interstate and cross-country moves ca be coordinated easily using our network of moving companies in Jefferson Township. We perform a thorough screening, which includes a background check, of all companies within our network, ensuring that your valuables are in good hands.
Our Jefferson Township mover partners are courteous and professional at all times, treating you and your items with the respect deserved. They're also highly trained and skilled at their trade with years of experience. To ensure this, we only work with moving companies that have been established for more than 2 years.
Another way we work to make sure you are working with high quality movers in Jefferson Township is by looking at customer reviews and gathering information from the Better Business Bureau. All of our processes enhance your safety while providing users with moving companies that fit their budget.
Navigating the website is easy and there are numerous tools available that allow you to customize your move and itemize belongings so that you know exactly what you'll be spending. You'll also get price protection, so get started today and organize your move to Jefferson Township with a moving company you can rely on.
Moving Services in Jefferson Township, Missouri
Full packing: Packing can be tedious, especially when there are so many other things to take care of before your movers arrive. With professional packing services, you'll be able to leave the packing and unpacking to Jefferson Township movers, saving energy and time.
Local & long distance moving: Whether you're looking for local movers or long-distance movers in Jefferson Township, you'll be able to find the company that fits your needs on iMoving. The Jefferson Township movers we list are qualified to perform interstate and intrastate moves.
Storage: If you're not quite ready to take all of your items with you to a new location, storage services are available to keep your items safe until you need them. Many Jefferson Township moving companies can provide storage units that are pest-free and temperature controlled.
Special services: Have items that need a bit of extra care? Special services can be added onto your moving package to ensure that heavy, fragile, and oddly shaped items are handled with dexterity and delivered safely.
Tips for a Smooth Move
When you're planning on working with local movers or long-distance moving companies it's essential that you take the time to plan your move and make it as smooth as possible. Without proper preparation, you could end up going over your budget or having a bad experience. Keep the following tips in mind if you're planning on moving to Jefferson Township, Missouri:
Purge
Instead of simply packing up everything you own and taking it to your new home, purge the items you don't need, no longer use, or don't want. You don't have to throw everything in the trash – having a garage or yard sale can provide you with some extra cash to add to your moving budget. You can also donate items or give them to friends and family members.
Pack Essentials
Before packing all of your items, move some things to the side that will be essential once you arrive to your new home or before getting there. Consider packing cleaning supplies, clothing, nonperishable foods, beverages, medication, toiletries and other necessities in a separate box.
Prioritize Bedding
Unless you plan on sleeping on a bare mattress or floor in your new home, your first priority when unpacking should be bedding. When putting items onto the moving truck, save bedding and toiletries for last so that you can unpack them first. After a tiring move, you'll be glad you're able to have comfy blankets and pillows to lay on.
Vertically Stack Dishes
Making the most of the space available in moving boxes while keeping fragile items from breaking is one of the many challenges of the moving process. To avoid damage, Jefferson Township moving companies suggest stacking dishes, such as plates and glasses, vertically when packing them into boxes. If you're not sure of how to stack them, consider getting professional packing services from Jefferson Township movers.
A Little About Jefferson Township, Missouri
Jefferson Township, Missouri is a pretty interesting place with plenty to do, such as peruse the arts, visit the beach, and indulge in whatever your heart desires.
Peruse the Arts
Jefferson Township is an entertainment mecca, so there's always something interesting to watch or participate in. Along with festivals and concerts of all kinds, you can also view the skies at the Museum of Science and History. Jefferson Township Art Walk is another place to find arts and entertainment once a month. There's even more to see, including the Riverside Arts Market, Alhambra Theatre & Dining, and more.
Beach Time is Anytime
There's no shortage of things to do in the water and you don't have to worry about winter cutting your beach time short – beach time is any time in Jefferson Township, Missouri. You can dive into the water and view beautiful coral reefs and marine life. Fishing is also an option and you'll have plenty of variety as both saltwater and freshwater species are found in Jefferson Township waters.
If you want more adventure, try canoeing or kayaking. Of course, you can always sit back and enjoy the beauty of the beaches on shore and explore the surrounding restaurants and establishments.
Fun for Everyone
There's a little something for just about every individual in Jefferson Township, no matter your age or interests. Love sports? Jefferson Township, Missouri is the home of 8 professional sports teams and numerous college teams along with a variety of year-round sports. Up for a history lesson? Visit the Timucuan Ecological & Historic Preserve.
There's also fun for families, such as the Jefferson Township Zoo and Gardens, one of the top attractions in the city. Visitors can feed giraffes, get closer to tigers than ever before, ride the train, and more.
There's no shortage of things to do in Jefferson Township, so one thing you'll never fear is boredom. This city is an excellent place for families and individuals for all walks of life, so contact Jefferson Township movers if you're ready to start a new adventure.