Total of 1 carriers in
Raymore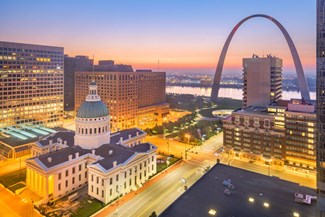 Raymore Movers
One of the fastest-growing cities in the Midwest, Raymore, which is in the Kansas City area, is a great place to live for families and young professionals alike. The city offers a low cost of living, good schools, and plenty of things to do. If you're considering a Raymore move, you'll need to choose professional movers to help you with the transition.
iMoving can connect you with the best Raymore movers to make your relocation as smooth as possible. We only work with experienced, reliable, and affordable moving companies, so you can rest assured that your belongings are in good hands.
Whether moving locally or cross-country, choosing professional movers in Raymore, MO on iMoving can save time and energy for other important tasks on your to-do list.
How To Choose Professional Local Movers in Raymore, MO
Choosing local movers in Raymore, MO is a simple process with iMoving. Just enter your moving date and location on our website, and we'll provide you with a list of the best companies in the area.
You can then read customer reviews, compare prices, and book your favorite mover directly on our site. With iMoving, there's no need to waste time contacting multiple companies or negotiating prices.
Plus, with our team of moving experts vetting all moving partners in our database, you can rest assured that any of the local moving companies in Raymore, MO you want to hire are fully licensed, insured, and reputable.
How To Choose Professional Long-Distance Movers in Raymore, MO
The experience of finding professional long-distance movers in Raymore, MO is always challenging, but with iMoving it doesn't have to be. We understand that customers need a helping hand when it comes to sifting through a large number of long-distance moving companies, which is why we do the research to offer you a tailored list of only the best-rated long-distance movers.
As part of our selection process for long-distance moving partners, we consider many factors such as licensing, insurance, customer reviews, and price. This ensures you only receive binding estimates from vetted long-distance moving companies that fit your specific needs and budget.
Once you choose one of the long-distance moving companies in Raymore, MO from our database, you can pay for full-service moving help or per item moving assistance. This is just one of the many ways iMoving ensures you're getting the best possible value for your money.
What's the Average Cost of Movers in Raymore, MO?
The average cost of Raymore local movers is about $1,100 for a standard two-bedroom home. This price can increase or decrease depending on the size of your home, the distance of your move, and the services you need. Long-distance moves will cost, on average, $4,800 for a 2,000-mile move.
Other moving services that could increase these average prices include packing and storage services, which you can also book through iMoving. These services will be priced per item and can add up quickly, so be sure to factor them into your budget when planning your move.
Use our moving cost calculator to get a better sense of additional moving services you may need to see how they will affect the overall cost of your Raymore move. Additionally, you can use the estimates from the calculator to compare moving quotes and ensure you are getting the best price for your move.
Essential Things to Know About Raymore, MO
If you want to save money on the cost of moving to Raymore, consider moving in the fall or winter. Moving companies typically have lower rates during these months as demand is not as high. Moving during the summer is an option, but the heat in the city may make some moving tasks uncomfortable.
You can read and download our moving checklist for helpful information about preparing for your move. This will give you an idea of what to expect on moving day and help ensure everything goes smoothly.
At iMoving, we understand that moving to a new city can be daunting. That's why we're here to help make your transition as seamless and stress-free as possible. With our extensive database of reputable and affordable Raymore moving companies, you can rest assured that your move will be in good hands.