Total of 1 carriers in
Gravois Mills
Sunrise Movers
Gravois Mills

Gravois Mills, MO

3.85
2

Years in Business

5

Trucks

11

Workers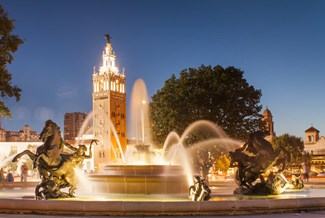 Gravois Mills, MO Movers
The French named town of Gravois Mills offers spacious rural living at an affordable cost. With its proximity to lakes, rivers, and many outdoor activities, Gravois Mills offers a great place to retire or just escape the hustle and bustle of city life.
But to make a move to or from this Missouri small town of less than 200 people, you'll need to choose reliable movers in Gravois Mills, MO that can handle your relocation without any hitches.
With the resources available on iMoving, you can make your move easy, quick, and hassle-free with the help of one of the dependable, high-quality professional movers that we invite to partner with us. Check out the best way to choose the type of movers you need for your upcoming move.
Choose Professional Local Movers in Gravois Mills, MO
To choose the best professional local movers in Gravois Mills, MO, you'll need to compare each company's services and licensing information. iMoving makes it easy to compare local movers side by side - allowing you to browse hundreds of our fully licensed and vetted moving partners quickly and easily.
Our platform includes comprehensive information about each company, from basic contact information and services offered to customer reviews and ratings. This allows you to identify the movers that best fit your needs and budget without wasting time contacting each company individually.
No matter how large or small your local move up to 100 miles, iMoving can connect you with the best professional local moving companies in Gravois Mills, MO.
Choose Long-Distance Movers in Gravois Mills, MO
Long-distance moves need professional movers with the experience, equipment and qualifications to handle a long journey that covers different state jurisdictions. At iMoving, you can choose from a wide selection of long-distance moving companies in Gravois Mills, MO that can accommodate your moving needs.
Like with our local providers, you can compare ratings and reviews, services offered, and licensing information for each company. Once you choose the best long-distance movers in Gravois Mills, MO, simply book the needed services on our online booking platform.
From full-service movers to a la cart or per item moving services, our platform offers a wide range of options to make your long-distance move as easy and stress-free as possible. And with our binding quotes and a money-back guarantee, you can move with confidence knowing that you won't get hit with surprise fees on moving day.
How to Estimate the Cost of Movers in Gravois Mills, MO?
Calculating the cost of movers is always a complex process. While many companies offer free moving quotes, the final bill will vary depending on the additional services, weight of your belongings, and other factors. However, those making a Gravois Mills move should expect to pay between $300-$2000 for local moves and $1500-$8000 for long-distance moves.
We know that understanding the total cost of movers is essential to planning, so we encourage you to use our free online moving cost calculator to get an accurate estimate of potential moving services.
This calculator takes into account the specific details of your move to generate a precise estimate that you can use to compare pricing for moving services. It also gives you the option to add additional services like storage or labor-only assistance so that you can get a more realistic idea of your final moving costs.
Essential Tips When Moving To Gravois Mills, MO
Gravois Mills is a rural town with a small population. This means that it will be essential to plan for utility connections and other amenities well in advance of your move. While you probably won't need to worry about long-carry fees due to the ample parking space around homes and residences, you may need to consider other expenses such as permits for parking a moving truck on the street overnight.
Read our moving checklist to understand other critical moving considerations that will make your move less stressful. Our checklist extensively covers the essential details of any local and long-distance move to ensure that nothing gets forgotten or left behind.
iMoving offers a fast and comprehensive way to choose from the best Gravois Mills, MO moving services. With our platform, you can quickly identify the best companies in the area and book the services you need for your upcoming move.