Total of 1 carriers in
Kaw Township
Let's Get Moving
Kaw Township

Kaw Township, MO

4.00
5

Years in Business

3

Trucks

25

Workers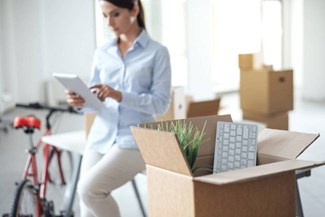 Kaw Township Movers
Have you been hearing the beckoning of the Grand Canyon State? Missouri is a one-of-a-kind place to live, and if you're planning on moving there, you surely have several things you're looking forward to. Your moving day should be exciting, not stressful on you, and that is why iMoving is here.
At iMoving, we want your move to Kaw Township to be as simple as it can be. You're ready to get to your new home and jump headfirst into the Missouri lifestyle, and you don't want to have to deal with all of the complications planning a move can bring with it. That is why we have amassed a network of trusted Kaw Township moving companies so you can find the best movers for you right off the bat.
All of the Kaw Township movers in the iMoving network are reviewed front to back to ensure that they are true professionals who want nothing more than to help their customers move with ease. We will even help you move simpler with handy tools like our moving checklist, which can help you itemize your entire move and simplify your planning process.
When you're getting ready to get your move started, choose from some of our local or long-distance Kaw Township moving companies to get the ball rolling. We will even help you identify some of the best deals for moving costs, such as boxes, moving trucks, and more, so what are you waiting for?
Sign up and get started with iMoving to get your move to Kaw Township started!
Moving Services in Kaw Township, Missouri
Simplify your move even more with some of the extra services offered by our Kaw Township mover partners. Whether you need help packing up your home or office, or just a place to store some stuff away for a little bit, iMoving partners have you covered.
Full Packing Options: Full packing services are available to help you pack up everything in your house, from front to back. You won't have to even lift a finger while our partners handle this arduous task for you.
Storage: Need storage solutions for some items you'd rather not worry about having on the moving truck? Some of our mover partners offer climate-controlled storage facilities so that you store your items with confidence.
Local and Long Distance Moving: Moving just a few miles away or maybe even a few thousand miles away? Not a problem! Our iMoving partners are fully licensed to transport your stuff anywhere it needs to go, whether it's going across the street or across the country.
Commercial Moving: Entrepreneurs will be happy to know that iMoving partners are also fully capable of helping you handle your business relocation.
Special Handling: Do you have some unique pieces of furniture or maybe some priceless family treasures that need a little extra attention when being moved around? Not to worry, our Kaw Township local movers even offer special handling services just for these needs.
Make Your Move More Efficient with These Moving Tips
Don't worry about having to try and come up with every single solution all by yourself, iMoving has your back with some simple tips that could go a long way in streamlining your move. Keep some of these tips in mind when you begin your move.
Sell anything you don't want to move, or things that you really don't use
Do you want to shrink the list of things that you need to bring with you during your move? Got some old furniture you never use, or some electronics or other items gathering dust? Find anything you barely use or don't want to bring with you and try to turn it into cash before you move. Not only will you lessen the load when it comes time to fill up the moving truck, but you might just pocket some extra spending money while you're at it.
Pack the truck smartly
When packing up the moving truck, think about the weights of the box when you load them in. Keep the heaviest boxes on the bottom of the stack, and the lighter boxes on top. This way, you're not crushing some of your smaller boxes with the bigger ones.
Keep fragile items separate from larger ones
Do you have old china or some other breakable item? Wrap them up and keep them in different area than the large items that could potentially damage them.
What Awaits You in Kaw Township?
Now that you have a few handy tips in mind to get your move to Kaw Township underway, you might find yourself wondering what is waiting for you on your arrival. You'll find this quaint town has some of the finest Missouri charms on display. Historic areas, museums, and gorgeous parks are all here to enjoy.
If you're someone who enjoys learning about local areas and the stories they have to tell, then you might especially enjoy living in Kaw Township. You'll be able to check out Historic Downtown and see some of Kaw Township past restored in the present. You can also visit the Kaw Township Territorial Prison State Historical Park, the famous Colorado River State Historic Park, and check out the Castle Dome Mine Museum. History buffs will find no shortage of entertainment in Kaw Township.
Want to take your kids to see some wildlife and learn about various types of animals? The Imperial National Wildlife Refuge is native to Kaw Township, and you will be able to spot, photograph, and get up close with all kinds of different animal species. If you feel like taking in the nature, visiting Gateway Park or Martha's Gardens Medjool Date Farm and taking a stroll among the trees might be right up your alley.
If you like locales with that small-town charm, then Kaw Township definitely fits the mold. With its unique history and an array of things for new arrivals to check out, you'll be happy to be here when you make it to Missouri. Instead of just thinking about it, you can make it a reality by getting in touch with some of iMoving's Kaw Township moving company partners to start your moving process as soon as possible.