Total of 1 carriers in
American Fork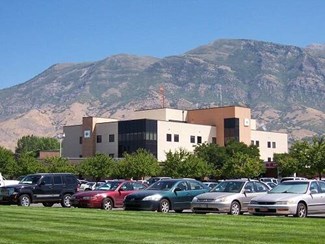 American Fork Movers
At iMoving, we've worked hard to make sure that you have the resources that you need in order to find the Utah moving company that is right for your needs. There are so many local moving companies out there to choose from, and our team has worked to curate the best options for anyone that is looking to prepare for that big move that they've had on their minds.
iMoving is a moving facilitator – we are the team that helps to connect you with the best movers in your area so that you can prepare for your move to American Fork, UT, and anywhere else in the country. We've taken the time to personally research every one of these companies so that you can feel confident that you're getting the best moving services for the investment that you put into it.
Our website is simple. You put in your starting point and where you're headed, and we'll provide you with up to 6 different quotes for your move. This doesn't only allow you to compare prices but also sort out which services you need and how you want things to work.
You can also ensure that you've got everything that you need in regards to your move and that you'll be able to schedule everything right from there. At iMoving, we make it easy to find your movers in American Fork, UT, no matter how soon you're going to move.
Moving Services in American Fork, UT
Are you curious about what services you'll be able to get from movers in American Fork, UT? Look no further. Here is a list of some of the most common moving services that you can get from your moving company.
Packing and Unpacking: Do you want, or need, someone else to take care of your packing and unpacking needs? Many moving companies now offer these services for an extra fee.
Local Moving: Moving down the street or across town? Many movers also offer local moving services alongside other services.
Long Distance Moving: Long-distance movers are at the core of what we offer at iMoving, and all of our companies do long-distance moves.
Commercial Moving: Business moves require a certain level of expertise, and you want to be sure that you have a team that is ready and able to take care of that for you.
Storage Services: Sometimes a delay between your move-out date and your move-in date can be problematic. If you need to store items, moving companies have storage facilities to help.
Other Services: Moving companies may offer other services, including the sale of moving supplies, white-glove services (for antiques and large, fragile items), and more.
5 Quick Moving Tips
Always start packing early
The process of packing takes a long time, and you don't want to feel rushed as you're trying to get out the door. So, take some time and focus on packing as soon as you know that you're going to want to start getting ready for your move.
Find ways to get affordable moving supplies
There are all sorts of options out there for affordable moving supplies. Not only can you find school supplies and such that are on sale, but you can also get connected with local businesses that use boxes fairly regularly. Many businesses, unless they're a franchise that is told otherwise, are completely willing to help you out by saving boxes so that you can pick them up.
Book your American Fork, UT mover as soon as you know your dates
Do you have a date for your big move? If so, then you want to be sure that you connect with a local or long-distance American Fork, UT moving company as soon as you can. You can quote and schedule your move via the iMoving website, and we can help you to ensure that you get connected with the company that will be most effective and budget-friendly for your move.
Don't forget to purge items as you pack
You're going to find a lot of different items as you pack, and if you aren't using some of those items, you may be better off purging them. Now is the time to get rid of clothing that doesn't fit, cooking items that you never use, and whatever else that you may be looking to donate or give away.
Get some friends to help
If you tell your friends that you can use some help, you're likely to find that some of them are willing to give you a hand with everything. You may want to give them some dinner or something as a thank you, but they can help you to pack and take care of things easily.
Moving to American Fork, UT? Here's What You Need to Know
American Fork is one of the many "fork" cities found in Utah, named for the rivers that flow through them. American Fork, UT is actually a really affordable city to live in (the most affordable in Utah), with homes available at $250,000 on average.  There are a lot of places to walk and travel, and you're not really far from Salt Lake City and other major places where you may want to go.
As with much of the state, you will find a lot of a number of religious faithful, mainly from the Church of Jesus Christ of Latter-Day Saints (Mormons). It is filled with churches and other religious gathering places. There are often a variety of community events happening on any given day, which means that there is always something to occupy your time.
As a result of the high religiosity of the area, the region is actually one of the safest in the country, with a low crime rate and plenty of places for children and families to go. The schools throughout American Fork are of high quality as a result as well. The area is one that is filled with young professionals and young families, which means it's a perfect place for a family to raise their children.
Due to its location, you aren't far from the mountains in Colorado, and many people who live in American Fork enjoy the winter activities that are popular throughout the state. If you're someone that is really looking to move to a place where winter sports are popular and exciting, then you definitely will be happy in American Fork.