Total of 1 carriers in
Lehi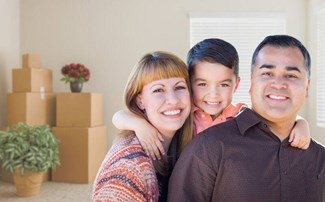 Lehi Movers
Utah is a wide open state full of gorgeous land, friendly people, and fun towns and cities with no shortage of things to enjoy for all of the people who live here or simply come through to visit. Whether you are planning a move to the town of Lehi for work-related reasons, or because you are looking for a fresh start in a new town, you're sure to find something to like about your new home.
Of course, you can't really enjoy Lehi until you plan your move, and you have come to the right place for planning out your move. At iMoving, we like to do everything we can to go above and beyond for our customers. Packing, planning, budgeting, this is all already stressful enough, and you shouldn't have to add to that stress by wondering whether or not you are working with one of the very best moving companies around.
Here at iMoving, we have done away with all of the usual worries that go with looking for local or cross country moving companies. Whether you're moving in or out of Lehi, you can always know that you are only working with the very best moving companies when you decide to move with one of our moving partners.
We have ensured all of the local and cross country movers in our network are customer-focused, provide services to make the customer's experience even better, and every last company in our network has proven themselves trustworthy and reliable, as they are all highly reviewed by numerous pleased customers from previous moves.
iMoving also aims to make your move simple by giving you some tools everyone planning a move should have, such as an accurate moving cost calculator and our printable moving checklist to easily help you think about what you would like to take with you and what you'd like to leave when moving.
Moving Services in Lehi, Utah
You can discover what simplicity really is when you decide to work with cross country or local movers in the iMoving network. Many of our partners offer some great services in order to further help you customize your move to your needs. Let's check out some of the services you can choose from so you have a good idea of what you'll be working with.
Whole-Home Packing: Don't worry about packing up all of your things on your own when using this service, where your movers will pack up the contents of your entire home for you. Perfect for folks who can't get around easily or who simply have a lot of things to pack up.
Commercial Moving Services: Homeowners aren't the only ones that need to pack up and move! If you're planning on moving your office to a new Texas city, you can count on commercial moving services to help you get all of your essential gear safely to your new office.
Special Handling Services: Those old family heirlooms or grandma's old couch will be in good hands when you select this service. Your movers will pay special care when moving the items that you think could use a little extra attention while being handled.
Assembly and Disassembly Services: Sometimes, just taking something apart and putting it back together again later is the best way to get an appliance or large piece of furniture safely moved. With this service, you won't have to worry about having to do this alone and keep track of everything.
Professional Tips to Help You Move With Confidence
You can get your move to Lehi underway feeling good about the whole process by taking care to follow some steps that might be a big help in making your move a success. Consider these ideas to make your move just a little bit easier on you.
Plan your meals in advance or try to eat out when you can
In the days leading up to your move, you will probably not be able to cook at home, since you will most likely be working on cleaning out and getting the fridge and related kitchen gear packed up and ready to go. As such, try to have some meals planned out and made in advance, or grab some food from your favorite restaurant to keep you full until the move comes around.
Try to measure out your bigger items
If you need to know how large something is to see if it will fit through a door or sit snugly on a certain part of the moving truck, go ahead and measure it out, writing its measurements down somewhere so you won't forget them later on.
Get moving supplies free when you can
You can save money on moving supplies, such as moving boxes, by simply asking around and knowing where to look. You can often find boxes given away for free by getting in touch with retail shops and asking for some of their empty cardboard boxes.
Attractions and Facts About Lehi, UT
Located south of Salt Lake City, Lehi is a decentsize city in Utah that takes its name from the prophet Lehi in the famed Book of Mormon. It has grown a lot over the years and the last estimate of people calling Lehi home was 69,724.
If you're planning on joining the ranks of those calling Lehi their home, you could be wondering just what is awaiting for you to enjoy once you get into town. You'll be glad to know that there are plenty of things you and your whole family can enjoy doing in Lehi.
If you want to go shopping, grab a bite to eat, and even visit a small local museum, you should check out Thanksgiving Point. This is a large complex offering dining opportunities, places to shop, and the opportunity to learn a little bit about the local area and its history.
Want to hiking and camping out in the woods? You will love checking out American Fork Canyon, which features plenty of natural landscape, scenery that looks like it came right out of a postcard, and more. Anyone who loves spending time out in nature will enjoy spending time in this area.
Want to get educational with the kids, or just learn something cool for yourself? You can check out the Museum of Ancient Life at Thanksgiving Point, where you can learn about all kinds of ancient creatures like dinosaurs, and check out exhibits such as skeletons and fossils.
As you can see, there is no shortage of things for you to check out once you arrive in Lehi. You will have plenty of time to see everything on offer for you once you get here, so get your move planned and get ready to get settled into your new life here in Lehi, where life is good.