Total of 1 carriers in
Midvale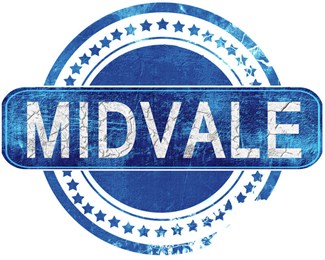 Midvale, UT Movers
Midvale is a suburb of Salt Lake City known for its affordable housing and central location. With close proximity to major highways, making a Midvale move is an excellent option for families and businesses alike. But before you can enjoy all that Midvale has to offer, you need to find the right moving company to get you there.
When it comes to choosing the best movers in Midvale, UT for your transition, iMoving is here to help. We take the guesswork out of finding reputable and affordable moving services by connecting you with our verified and vetted Midvale moving partners. So check out how easy it can be with iMoving to find and hire the best movers for your needs and budget.
How To Choose the Best Local Movers in Midvale, UT
The state requires local movers in Utah to have a license from the Department of Public Safety. But just because a mover is licensed doesn't mean they are the best option for your move.
Choosing the best local movers in Midvale, UT requires researching each company's reviews, reputation, and services offered. Fortunately, iMoving has done this work for you and organized all the local Midvale moving companies in one place for your convenience.
And by using iMoving to compare local moving companies in Midvale, UT side-by-side, it's easy to identify the top-rated local movers that will meet your needs and budget.
How To Choose the Best Long-Distance Movers in Midvale, UT
Much like local movers, choosing the best long-distance moving companies in Midvale, UT requires research and due diligence. But with long-distance moves, you also need to consider the company's ability to transport your belongings across state lines or extensive distances around the state.
That's why all iMoving's long-distance moving partners are qualified by the Federal Motor Carrier Safety Administration (FMCSA) and hold a valid USDOT number. This licensing ensures that our long-distance moving partners can transport your belongings anywhere in the country safely and with your protection in mind.
Not only do our licensed long-distance moving partners offer peace of mind, but they also offer binding estimates. By hiring long-distance movers in Midvale, UT directly on our online booking platform, you can enjoy the convenience and security of knowing the cost of your entire move upfront.
Understanding the Cost of Movers in Midvale, UT
Midvale movers can charge for their services based on the weight of your belongings, the distance of your move, or the number of hours required to complete the job. Exact totals will be dependent on your specific moving needs, but you can expect to pay anywhere between $500 to $7,000 for a Midvale move.
Local moves are typically charged by the hour ($35-$100), while long-distance moves are charged by the mile/weight - usually an average of .60 cents for each. Additionally, most Midvale moving companies charge a flat rate for additional services like assembly/disassembly and storage.
Use our online moving cost calculator to better understand the specific moving services you may require and to learn whether your move will be considered local or long-distance. With this estimate, you can also compare moving quotes to help you get the best price for the services you need.
What to Know When Moving To Midvale, UT
Midvale has very particular parking regulations depending on the zone, time of day, and type of vehicle. Therefore, it will be essential to organize parking permits in advance to avoid paying long-carry access fees on moving day.
Additionally, if you're moving a boat, trailer, or RV, you'll need to find appropriate storage as these are not allowed on most residential streets. You can get more detailed information on how to plan for a Midvale move by reading our moving checklist.
Once you've settled into your new Midvale life, be sure to check out the city's amenities, such as the Midvale City Municipal Pool, the Wheeler Historic Farm, and Midvale City Park.
With the help of iMoving, getting to or from Midvale is a breeze. With an easy-to-use online booking platform, iMoving is the simplest way to search for and hire Midvale local or long-distance moving companies.