Total of 1 carriers in
South Jordan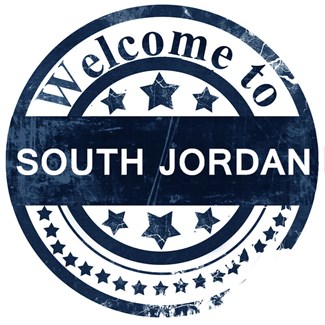 South Jordan, UT Movers
The best-kept secret of Salt Lake City's sprawling metropolis is South Jordan. Located in the south end of SLC, this area is home to many fantastic eateries, parks, and other great attractions. With an affordable cost of living and moderate year-round seasonal weather, it's no wonder why it is one of the most popular places moving companies are called to.
If you're considering a South Jordan move, you'll need to choose reliable movers to ensure that you have a hassle-free moving experience. And when it comes to choosing hassle-free movers in South Jordan, UT, iMoving makes the process easier with our comprehensive list of pre-screened and customer-reviewed moving companies.
How to Choose Reliable Local Movers in South Jordan, UT
Choosing reliable local movers is essential to getting anywhere in the city. With a few simple steps on iMoving, you can find and choose reliable local movers in South Jordan, UT that will help make your move as smooth as possible.
All of the local moving companies in South Jordan, UT you can choose on iMoving are fully licensed and insured. Additionally, we provide detailed moving profiles featuring genuine customer reviews, moving services provided, and more. This way, you can make an informed decision on which local mover is right for you.
With iMoving helping you choose and hire reliable South Jordan local movers, you can spend less time worrying about your move and more time completing other essential moving tasks.
How To Choose Reliable Long-Distance Movers in South Jordan, UT
Long-distance moves that cross state lines or cover distances beyond 50 to 100 miles (sometimes up to 400 miles), are subject to additional regulations. For this reason, it's even more important to hire reliable long-distance moving companies in South Jordan, UT with our online booking platform that will help you make a smooth transition to your new home.
The first step in choosing the right long-distance mover is ensuring that they are properly licensed to operate long-distance moving services by the Federal Motor Carrier Safety Administration (FMCSA). Fortunately, all of the movers on our platform are licensed and insured. You can check each mover's license by looking for their USDOT number on their iMoving profile.
In addition to being licensed, choosing any of the long-distance movers in South Jordan, UT comes with binding estimates that guarantee the final price you're quoted upfront. This is just another way that using iMoving helps provide you with a hassle-free moving experience.
What's the Cost of Movers in South Jordan, UT
South Jordan movers price local and long-distance moves based on the size of your home (measured in bedrooms), the distance of your move, and the services you require. For example, a long-distance move from a one-bedroom apartment that's less than 100 miles will cost an average of $1,200, whereas the same size move that's over 400 miles will cost an average of $4,800.
Enter your moving details into our moving cost calculator to get a more accurate estimate of your move. This will provide you with an estimate that factors in the unique elements of your move.
By understanding the prices for essential and optional moving services, you can better plan and budget for your upcoming South Jordan move.
What to Know When Moving To South Jordan, UT
South Jordan has parking restrictions for residential and commercial neighborhoods, so it may be necessary to secure parking permits before your move. Additionally, if moving during the winter months, it is essential to get your utilities turned on in advance of your arrival so that you and your movers aren't performing moving tasks in the cold that hits between December and Feb.
For more moving tips that will make your transition to living in South Jordan as smooth as possible, check out our comprehensive moving checklist that covers everything from utilities, potential hidden costs, and the best ways to save money on your move.
iMoving has been trusted by thousands of people across the USA to help make their upcoming moves as stress-free as possible. Our platform provides you with instant access to free moving quotes from the best local and long-distance South Jordan movers so that you can compare prices and services side-by-side.