Total of 1 carriers in
Draper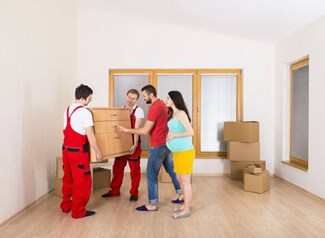 Draper Movers
The moving process is stressful if you're doing it alone. It involves so many things to plan and look out for that things can get lost in the shuffle and forgotten about until it's too late and the damage has been done.
To make things a whole lot easier and more organized, iMoving provides experienced movers in Draper, UT, that can get your home or office packed and ready to go in no time. You can even get a quote of the cost of your move through iMoving.com, helping you plan your budget before you even decide on the precise date of your move.
Every local moving company in Draper that partners with iMoving have been thoroughly checked and verified by our team to make sure that they are reliable and professional on the job. We check reviews as well as customer references to get you in touch with only the best movers that Draper has to offer.
With iMoving on your side, you can trust that your move will be managed more efficiently, and everything will get taken care of by trustworthy moving professionals. You'll also get some other great perks, such as:
Secure payments: You won't be paying the movers you choose directly. Your money is kept safe with iMoving until the move is successfully completed and you are completely satisfied.
Unparalleled management: You can manage every single part of your move, even adding things to your inventory on the day of your move!
When you work with us, you can count on amazing service from our customer support team and from our dependable movers.
Moving Services in Draper, UT
iMoving works with local and long-distance moving companies in Draper that offer complete services to make your move go seamlessly.
Commercial Moving: When your commercial business is expanding or changing locations, moving professionals have the expertise needed to make sure that your move is executed skillfully and without causing undue interference with your daily business operations.
Long-Distance Moving: For moves that cross state lines, you'll want professionals with the logistical experience and long-haul equipment to handle the move. Special licensing is also required for interstate moving companies which all of iMoving's long-distance carriers have.
Local Moving: Even moves to a different neighborhood can be complicated if you have a lot of stuff, so trust a moving company in Draper to get your items where they belong.
Full Packing: To make sure all of your items are packed and stored safely, iMoving partners with several Draper movers that provide full packing services at an affordable price.
Moving Tips
Since moving can be stressful, here are some great ways to make your big day a success and stay on top of everything.
Find Free Supplies
Getting the supplies needed to move can get pricey, so it's a good idea to look for free items wherever you can. Your moving company may provide supplies for a fee, but you can often find boxes as well as bubble wrap and other supplies at restaurants, stores, bars, and even bakeries.
Try using newspapers or sheets instead of bubble wrap to keep any fragile items safe. You can also use clothing to make sure your items are packed tightly so nothing bumps together.
Label Boxes Accurately
You may think labeling is a no brainer, but you would be surprised as to how many people skip or forget to label boxes. Another mistake is labeling them inaccurately, which may happen is labels are written after a box has been sealed and the contents are a mystery.
By keeping boxes labeled, you can save yourself from the headache of searching for items when it comes time to unpack your boxes in your new home.
Keep a List
A lot of times, homeowners underestimate the number of items in their home as well as what can be misplaced. To keep from leaving anything behind, make a master list of all of your items. Try to keep it organized by category, checking off items as you pack them and writing down important notes and dates.
Arrange Services Beforehand
It can be frustrating to get to a new place and find out that your internet, cable, or phone service won't be able to be connected for several days or even weeks. If you're a commercial business, it can also mean lost revenue.
Avoid this problem by making sure all cable and internet services are transferred to your new location or by scheduling installation appointments ahead of time.
Things to Know Before Moving to Draper, UT
When you get to Draper, UT, you'll be pleasantly surprised by how great the area is. Draper hosts a ton of fun activities as well as friendly faces. When you're comfortable enough to begin exploring, you'll make lasting memories for yourself and your entire family.
Get ready for a warm welcome: Once you step out of the house and start getting acquainted with your surroundings, you'll be greeted by amazing neighbors and friendly individuals around the city. A friendly smile, or even a head nod, will make your day.
Pets are truly welcome: If you have a furry family, then you've decided on the right place. Draper has plenty of greenery, parks, and open areas for animals to roam and enjoy. You and your furry friends can enjoy all the parks available in the area, exploring new trails and new smells along the way. Just make sure your pet doesn't stray too far before they get used to their new surroundings or you may have to go for an impromptu jog.
Fun family adventures are ahead: If you love family outings, this is the perfect spot. Draper has plenty of education opportunities that blend fun and learning seamlessly. You and the kids can take a trip to the Loveland Living Planet Aquarium, taking them on an adventure through the seas and allowing them to learn about the environment and the ocean around them.
Arriving in Draper, you'll be amazing at all the sights, sounds, and wonderful people in the city. To make getting settles even easier, you can trust iMoving to help you get where you need to be with less stress and more peace. Give us a try during your move to get started on your new life in Draper.