Total of
1
movers in
Ashland
M&M Moving and Storage
Ashland

Ashland, MA

4.68
11

Years in Business

10

Trucks

25

Workers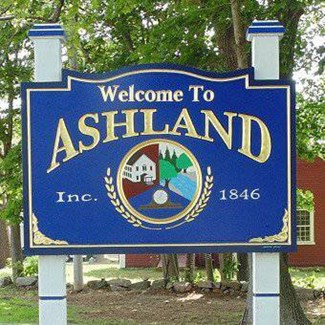 Ashland Movers 
As you're getting ready for your move, you're probably sorting out a lot of information about what it is that you need to do and how you want to accomplish your goals, right? But, how are you supposed to make sure that you're doing what you can? Are there ways to sort out details and make sure that you have the right Ashland, MA movers for the job?
That's where iMoving, your friendly moving facilitator, is here to give you a hand. We help you sort out the details around your move, allowing you to find the right options for your Ashland, MA moving company and ensuring that you're able to take care of everything in an affordable way.
On our iMoving site, you're able to put in the details around your move, allowing us to connect you with a number of quotes from local or long-distance moving companies that will be able to meet your needs and help you to get everything taken care of. Then, you can look at the information we have available and compare it so that you can find the best option for your budget and purposes.
All of the moving companies that we work with offer long-distance options for your move, making it easy for you to sort out what other services that you may need. We've put a lot of work into finding the right partners to connect you with, so you can know that your items and family will be safe during your entire trip. That's why more people than ever trust iMoving to connect them with the right movers for their needs.
Moving Services in Ashland, MA
Storage Services – In some instances, you may need some storage space in between move-out day and move-in day, and many moving companies offer this.
Packing and Unpacking- Instead of packing yourself, you'll find that it's much more effective (and less stressful) to hire your movers to take care of it for you.
Long Distance Moving. If your move is going to be more than 100 miles, it's usually going to be considered a long-distance move, and you'll need to find long-distance movers who can take care of it for you.
Local Moving – If your move is less than 100 miles, then you'll be looking at a local moving company instead. Many of our Ashland, MA movers offer local moving services as well as long-distance.
Commercial Moving – Do you need to relocate your business so that you can get closer to your audience or expand your services? Many movers have specially trained staff that can take care of commercial moves too.
Other Options. Other services may include white glove services, large instrument moving services, sales of packing kits and packing supplies, and more.
Some Solid Moving Tips for You
1. Don't procrastinate with anything!
You don't want to get stuck in a situation where you are rushing to get things done at the last minute. You're much better off getting started with your packing early on and ensuring that you have everything in order so that your moving company is scheduled and ready to go.
2. Don't be afraid to pay a good price for good Ashland, MA Movers
Many people make the mistake of trying to find the cheapest option for their moving company. Instead, you want to find the most qualified options. Don't be afraid to spend a little more to make sure that things are done well.
3. Always know where important and valuable items are
It's recommended that you keep any important paperwork or any valuable jewelry or other similar items with you in the car. This allows you to always know where they are, and it makes it a lot less likely for them to get lost during the often busy and chaotic process of your move.
4. Be sure to label everything clearly
Label everything based on what room that they're headed to. Color-code everything as well. Not only does it prevent confusion, but it could make it easier for your movers to get everything into the right room when unloading the truck.
5. Clothing is a great cushion for fragile items
When you're packing, don't spend a ton of extra cash on packing materials before using what you already have. Use socks and other types of clean clothes in order to cushion whatever fragile items that you're packing away in boxes. It'll save you time and stress, and it makes the packing process go a little more smoothly.
6. Purge as you go
When you start the packing process, make sure that you're getting rid of stuff as well. Clothes that don't fit, cooking items you don't use, and items that have just been sitting in the closet are all things that you may want to consider getting rid of instead of taking with you.
What Do You Need to Know About Moving to Ashland, MA?
Ashland is consistently rated as one of the top places for people to live in Massachusetts, and this suburb has gotten really popular over the years for a number of reasons. Here are some of the things you'll want to know before making Ashland your home.
Ashland has some of the highest-rated schools in the state. There are a lot of families that love having their kids there and the schools are getting better all of the time.
Most residents in the area own their homes instead of renting them.
While Ashland is a pricey place to live (like most of New England), it is one of the more affordable places to find a home in the general Boston area.
Since it's a suburb of Boston, public transportation is very accessible, making it easy to get in and out of the city when you wish to do so.
Ashland State Park is nearby, and it's a wonderful place where you can take your family to enjoy a lovely day flying kites or just enjoying what there is to see in the area.
The town has a lot of family-friendly festivals and activities that families can enjoy together. There are multiple community centers, plenty of volunteer opportunities at local organizations, and festivals throughout the summer months. The summer concert series and the Dragonfly Festival are two of their most popular and well-known options.
As you can see, there are a lot of reasons that Ashland is a top choice for those relocating to eastern Massachusetts. This lovely Boston suburb is an excellent place to live, whether you work there or in the city.