Total of 1 carriers in
Methuen
Mimi's Moving and Storage Services
Methuen

Methuen, MA

4.69
3

Years in Business

1

Trucks

15

Workers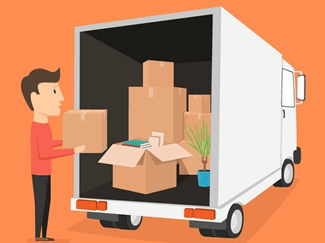 Methuen, MA Movers
On the border of Massachusetts and New Hampshire lies Methuen, MA, a town known for its many parks, recreational areas and museums. With an excellent school system and plenty of amenities, Methuen is a wonderful place to live. If you're planning a Methuen move, you'll need to find the best movers in Methuen, MA to help make your transition a smooth one.
At iMoving, we can connect you with the best movers in the area to help with any part of the moving process. Our professional moving partners offer residential and commercial moving services to get your belongings to or from your new home or office safely and efficiently.
How to Find the Best Local Movers in Methuen, MA
When you are moving within the city or to a nearby New England town, you'll need to find top local moving companies in Methuen, MA to complete the moving process. Finding movers requires some research on your part - you'll want to make sure that the company you choose is reputable, has experience with moves like yours, and offers fair pricing.
Fortunately, at iMoving, all of our moving partners meet the qualifications required to provide a high level of service, and our internal team vets them to make sure that they meet our high standards.
With a comprehensive list of fully licensed local movers in Methuen, MA, we can help you find the right company for your needs and budget. We'll also provide you with free quotes from each of the moving companies on our platform so that you can compare pricing and services before making a decision.
How to Find the Best Long-Distance Movers in Methuen, MA
When it comes to moves that cover a lot of miles, you'll need to find long-distance movers in Methuen that can handle the complicated logistics of interstate or cross-country moves.
At iMoving, we make it easy to not only find the best long-distance moving companies in Methuen, MA but also to pay for the binding quotes you receive using our secure online booking system.
With the ability to search and compare hundreds of Methuen moving partners and curate a moving plan for each individual item, iMoving is the best platform for planning and organizing a long-distance move across the state or country from start to finish.
What's the Cost of Movers in Methuen?
Methuen movers have varying rates depending on the type of your move. Local moves within a certain distance of the city (typically 50-100 miles but sometimes more) are usually charged at a flat rate for hourly services - approximately $100 per hour for two moving professionals with a truck.
For longer distances, companies will charge by the pound or by the mile - expect to pay about $0.60-$0.80 per pound for your belongings and up to $1 per mile, plus additional fees for services like packing and unpacking, disassembly and assembly of furniture, piano moving or storage.
If you are unsure whether the price quotes received from a moving company are accurate, use our moving cost calculator to help you get a better idea of what you can expect to pay. With this estimate, you can compare any quotes at a glance and determine if the prices you're being quoted are fair.
What to Remember When Moving To Methuen, MA
Being located in the New England area means that Methuen has cold winters and mostly temperate summers - the average temperature in February is 26 degrees, while July sees an average high of 82 degrees. The city has a continental climate with four seasons divided into summer, fall, winter and spring.
Although snowfall is not as high as in other parts of New England, it still happens, which means you'll want to plan for potential delays if you have scheduled the moving process during the off-peak (winter) months. For more information about best practices and planning for a move, download or print our moving checklist to ensure that you aren't caught off-guard during the moving process.
Using iMoving to find the best movers and organize the particulars of your move to or from Methuen, MA is the best way to streamline the process and avoid any stressful surprises along the way.