Total of 1 carriers in
Revere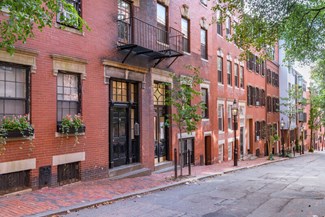 Revere, MA Movers
Getting the low cost of living but still being next to one of America's most historic (and modern) cities sounds like the perfect situation, doesn't it? That's why many people are moving to Revere, MA. This Boston-adjacent community is quickly becoming the latest hot spot for families and young professionals.
But to get to this famous town, you'll have to coordinate your move. And there's nothing worse than choosing a moving company only to find out that it will take twice as long or cost more than expected.
That is why people are using iMoving to help them choose the best movers in Revere, MA for local and long-distance moves. Our internal team of expert moving experts has done extensive research to help you choose the best movers for the job.
How To Choose Reliable Local Movers in Revere, MA
When you need local movers in Revere, MA, you'll want to look for a moving company with extensive experience moving people in and around town. Furthermore, you'll want to choose a company that can accommodate your moving schedule, has a good reputation for being on time, and uses highly trained movers.
With iMoving, you can use our search engine to choose reliable licensed local moving companies for Revere, MA moves that meet these qualifications. Our movers will make sure your local move is as smooth as possible, using experienced movers and offering a full suite of local moving services such as loading, unloading, packing, and transport.
How To Choose Reliable Long-Distance Movers in Revere, MA
If you are doing a state-to-state move or one that covers a lot of miles, you'll need to choose reliable long-distance moving companies in Revere, MA who understand the complicated logistics of a long-distance move. This means looking for long-distance moving companies with large trucks, equipment, and trained staff to make your long-distance move as smooth as possible.
With iMoving, you can choose from a selection of qualified long-distance moving companies in Revere, MA that will get you to your new home safely and on time. Our movers are experienced in handling long-haul moves, with all the tools and equipment needed to secure your items during transport.
Our secure online booking system makes paying for binding quotes you receive easy, convenient, and hassle-free. Plus, with the ability to control your move through our online dashboard, you'll be able to track your belongings and plan your long-distance move during every step of the process.
How Much is the Cost of Movers in Revere, MA?
The overall cost of movers in Revere, MA will ultimately depend on the specific services you require and whether you want to perform a local or long-distance move. For basic moving services that include loading, transport, and unloading, you can expect to pay an average of $300-$1500 for a local move and $2,000-$4,000 for a long-distance move.
Of course, if you require additional services such as packing or storage, the cost of your movers in Revere, MA will increase. Using iMoving's online moving cost calculator, you can get an accurate estimate from the top moving companies in the area for the services you require. This way, you'll know exactly how much your move should cost before deciding on movers to help you.
Essential Tips When Moving to Revere, MA
Revere is located pretty close to Boston, so it has all the culture, attractions, and amenities you would expect from a major city. It also has similar weather to Boston, which means that moving during the winter season may take longer than expected, so remember to consider this when planning your move.
Like a lot of New England, Revere has limited parking for vehicles which means you may need to secure additional parking permits for moving trucks in advance of your move. Be sure to check out our printable moving checklist for additional essential moving tips to consider when completing local or long-distance moves in the area.
At iMoving, our goal is to help you get from point A to B without the stress and hassle that comes from hiring unreliable movers. Using our comprehensive search tool, you can find reliable Revere movers that will help make your move as smooth as possible.