Total of 1 carriers in
Northborough
DN Van Lines
Northborough

Northborough, MA

4.00
17

Years in Business

10

Trucks

150

Workers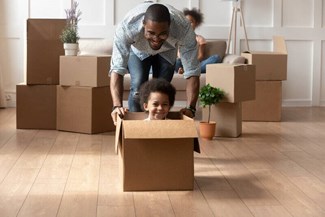 Northborough Movers
So, you're getting ready for your move and you want to be sure that you get the things you need in order to sort things out. How can you be sure that you connect with the right local movers for your purposes? Do you need cross country movers that can get you there safely and efficiently?
If you are looking to connect with the best long distance, cross country or local moving companies, then iMoving is here to help you out. With a variety of options on our website, and top rated customer service, we do everything that we can in order to connect you with the very best local movers for your situation.
Our website makes it simple for you to estimate moving costs. All you need to do is put in the relevant info regarding where you're headed, where you are now, and how much stuff you are taking with you. On top of that, you'll be able to select if you need any additional services. Then, we'll give you quotes from multiple movers.
Our team at iMoving does a lot of the legwork ahead of time. We make sure that every single local and long-distance moving company has a great reputation. We do background checks and ensure that every single company is going to do their best for our customers.
Then, our team will facilitate your move after you schedule via our website. We take care of all of the logistical work with your moving company, from scheduling times to making sure that everything is done properly. 
Moving Services in Northborough, Massachusetts
Packing and Unpacking: Looking for help with packing and unpacking your items due to time or ability? Many moving companies can do it, but charge an extra fee for this service.
Local Moving: Local moving companies focus on providing services to people who are moving within 100 miles of their current home.
Long Distance Moving: Long distance or cross country moving companies can do every move that is more than 100 miles from your point of origination. These moves cost more due to their logistical complexity, but the movers take care of most of the logistics around moving your stuff.
Commercial Moving: Businesses require more specialized services, specially trained movers, and even special tools in order to accomplish relocation. Some local movers will specialize in business moves for this purpose.
Storage Services: Storage rentals, both short term and long term, are typically offered alongside of moving services. Sometimes, you can get a discount if you get storage and moving from the same company!
White Glove Services: Large and fragile items need special care, and your movers will need to be informed about those items.
Packing Supply Kits and Sales: Some local movers will also sell or rent packing supply kits that include moving boxes and other supplies. These are typically lower cost than if you were to buy all of them separately.
Quick Tips that Make Moving and Packing Simpler
Pay a little more for high-quality movers
The fact is, there are a lot of amazing long-distance and local moving companies to choose from. You deserve to have a great moving company to work with, and you may have to pay a bit more to get those top services. It's okay though – the extra cost will ensure that you get the best services possible.
Pack cleaning supplies last
You want to be sure that you take a few minutes to clean everything up after everything is out of your current house. The easiest way to do that is to keep your cleaning supplies aside and do one last look to make sure that it's spic and span. Then, toss them in the back of the truck (if you're doing a truck rental and moving yourself) or your car.
Store wires and small parts in Ziploc bags and label them clearly
There are a lot of different parts to your electronics and your furniture, and if you're disassembling things, you need to be sure that you do your best to organize things.
The best way to deal with that is to go ahead and get a separate Ziploc bag for every item you're disassembling and put all of the wires and small parts in there. Clearly label which item they go with. Some people even tape it to that item or put it in the same box; you can also just put them all in the same box if they're clearly labeled.
Info About Moving to Northborough, Massachusetts
With a population of around 15,000, Northborough, MA is a lovely place for professionals and young families. Like many cities in Massachusetts, it used to be part of a larger city before breaking off and becoming its own entity. It was also originally part of the Massachusetts Bay Colony, with plenty of historical sites near and far.
If you're moving a family there, your kids will be in great company. It's not a huge area, and the school district is combined with nearby Southborough. But, the district is listed as one of the best in the state, so you can feel confident that your kids are going to get a great education while they're there.
The recreation department also puts a lot of focus on ensuring that kids have exactly what they need in regards to entertainment. They are always doing all sorts of new activities and such, so families can feel confident that their kids aren't going to be bored.
Like much of New England, you're going to see some upper-class individuals, but that doesn't mean the cost of living is extravagant. The median home cost is relatively high at around $400,000, but the cost of living in other spaces is much more on average with the rest of the state. While that is somewhat higher than the rest of the country (approximately 3 to 7 percent), salaries in this area match that increase in the cost of living.
Speaking of salaries, the construction, manufacturing, health, and finance industries are the most common industries, with education and other human services not far behind. Not only are you 20 minutes from Worcester, you're also only 45 minutes from Boston, so commuting for work in those cities is also possible if you work in a different industry.