Total of 3 carriers in
Waltham
Lexel Moving & Storage
Waltham

Waltham, MA

5.00
4

Years in Business

5

Trucks

20

Workers
Aviv Moving and Storage
Waltham

Waltham, MA

3.83
21

Years in Business

5

Trucks

20

Workers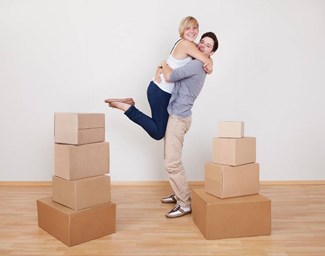 Waltham Movers
When moving into a new home, there are many things that need to be handled and organized. Over the months and years you've lived in your house or apartment, things can pile up and getting everything from one residence to another can be overwhelming and exhausting.
To lessen the burden of moving into your new home or commercial business, iMoving enables users to easily plan their move and book a reliable moving company in Waltham, Massachusetts. Our database is filled with Waltham movers that have years of experience and are trusted by residents and businesses.
With iMoving, you can get an accurate quote for your move in as little as a few minutes. All you have to do is use the quote tool here on iMoving.com. Enter some information, such as where you will be moving and what items you want to move. Users can find affordable movers that fit into their budget and offer the services they need to get all belongings, including heavy furniture, to its destination.
We provide Waltham moving companies that can satisfy your every need, whether it involves transporting a vehicle or storing items that don't yet have a place in your new abode. You can customize your services and get everything you need to make your move a complete and total success.
You can make the process of getting moved into your new residential or commercial building easier and more affordable when you work with movers in Waltham that are listed in iMoving's extensive network of qualified and trustworthy local movers.
Moving Services in Waltham, MA
Complete Packing: Whether it's getting your belongings packed and ready to go or unpacking your items and getting them into your new home, our movers can be of assistance. You can find professionals that offer full packing services, taking some of the load off your back.
Storage: Not sure how much room you'll have in your home? Our movers in Waltham have secure storage spaces available with temperature and pest-controlled units to keep your items in pristine condition until you need them.
Commercial Moves: A commercial move is more complex than a residential move, but there's no need to fret. iMoving partners with several moving companies in Waltham that have extensive experience with moving commercial businesses.
Extra Care: If you have items that require a bit of extra care, such as family heirlooms or irregularly-shaped sculptures, you can get them delivered safely to your new home with professional movers booked on our website.
Moving Tips
Use Cotton Balls to Protect Makeup
The world of fashion and beauty is always changing, which can leave your favorite products vulnerable to discontinuation. To protect your powdered cosmetic products from breaking while they're packed away, place a cotton ball or pad into eyeshadow, blush, and other containers. The cotton keeps the powder in place and stops it from breaking apart when it's bumped, dropped, or shifted.
Cover Toiletries and Containers with Plastic Wrap
Lotions, nail polish remover, and other liquids that can spill easily can be secured using saran wrap or plastic. Unscrew the tops and cover the opening with plastic, screwing the lid back on securely. You can either tie the plastic or cut away the excess material – either way, your creams and other products will remain in their containers.
Place Glass Plates into Boxes Vertically
While it may seem ideal to stack plates into boxes one on top of the other, this can increase the likelihood of damage occurring. To ensure that your glassware gets to its destination unscathed, it is suggested that you place plates into the box vertically – much like you would store vinyl records.
Use Sandwich Bags to Organize Smaller Items
People often don't realize how many small items they have in the home that need to be kept secure and organized until they begin packing. Televisions, game systems, and other equipment use screws, wires, and various other components to work properly and stay secure in their designated area.
With all of these small components, it's very easy to lose things in the shuffle. Keep sandwich bags and use them to keep track of and organize screws, wires, and anything else you will need to put items back together. Label the bags so that you know which items belong to what piece of equipment.
Things to Know About Moving to Waltham, MA
Waltham, MA is one of those towns that seems quiet but is actually a bustling cultural and historical centerpiece. The town is located about 30 minutes away from Boston, so you have easy access to the big city for running errands, hanging out, or commuting to and from work. There's much more that Waltham offers, like a growing community, a quirky main street, immense history, and natural beauty.
A Growing Community
The city has been growing slowly and steadily, with different programs being established and beautification projects being completed over the years to make the town more friendly and active. The location provides residents and visitors with access to commuter rails that allow them to Boston, Concord, Cambridge, and Worcester.
Visit Moody Street
Moody Street is one of the most active streets within the city of Waltham. The road is lined with quirky shops, restaurants, and even a movie theater. You can explore the environment and get to know your local shopkeepers, finding out new information about the town as you go along.
Learn the Local History
If you've ever wanted to learn the history of where you live, you can do so quite easily in Waltham. The city was a major hub during the Industrial Revolution, and you can get plenty of history lessons. There are several museums that outline the history of the area, such as the Charles River Museum of Industry and Innovation.
Explore the Natural Wonders of Waltham
On top of being a major city during the Industrial Revolution, the city has retained its natural beauty and there are plenty of parks and natural wonders to behold. Prospect Hill Park is a popular and kid-friendly park that can be visited often for picnics, biking, and a view that stretches all the way the city of Boston.
When you move to Waltham, use iMoving to make the entire moving process easy and quick. Users can get quotes, confirm bookings, get additional moving services, and more on our website.